Posted on  by admin
NEW YORK – Officers from U.S. Immigration and Customs Enforcement (ICE) Enforcement and Removal Operations (ERO) arrested 32 convicted sexual predators during a 10-day period, ending Aug. 3 in Long Island in an enforcement effort dubbed "Operation SOAR" (Sex Offender Alien Removal).
In the course of Operation SOAR, ERO officers apprehended 32 individuals with past criminal convictions ranging from sexual abuse to attempted rape. Of those arrested, 12 are registered sexual offenders. Each taken into custody is currently being detained pending the completion of removal proceedings.
"ICE's continuing commitment to making our communities safer is underscored by operations like this one targeting sexual offenders. These actions focus our resources on the most egregious criminals and promote public safety in the communities in which we live and work," said Thomas R. Decker, field office director for New York. "ERO officers are out there every day enforcing immigration law with targeted enforcement actions. ICE will not waiver in its promise to arrest and remove criminal aliens from our neighborhoods.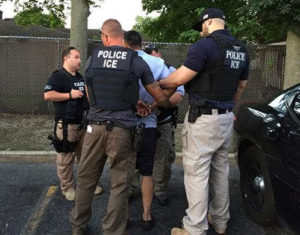 *******
ADDITIONAL RESOURCE:
ICE arrests 32 sex offenders in Long Island during Operation SOAR
08/08/2017
"ICE's continuing commitment to making our communities safer is underscored by operations like this one targeting sexual offenders. These actions focus our resources on the most egregious criminals and promote public safety in the communities in which we live and work," said Thomas R. Decker, field office director for New York. "ERO officers are out there every day enforcing immigration law with targeted enforcement actions. ICE will not waiver in its promise to arrest and remove criminal aliens from our neighborhoods."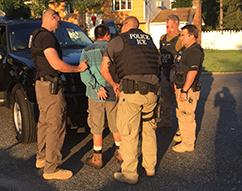 ***