(Cover Photo by: Richard Lyons/South Australian Museum)
By:  Catie Leary  August 10, 2015
Worth more than $1 million, this outstanding geological specimen is distinguished for its rich palette of colorsand light-refracting qualities. Like other opals, the "Virgin Rainbow" is composed of silica and water and was formed over millions of years from the opalized fossils of dinosaurs.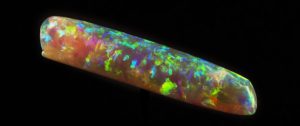 (Photo: Denis Smith/South Australian Museum)
Although a number of the opals in the museum's collection have been refined into flawless jewelry pieces, many others are rough gems (like the one below) that are clearly embedded in rocks or the fossils of ancient marine organisms.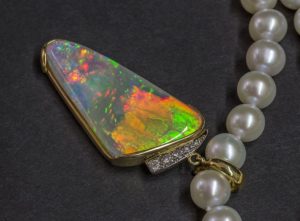 (Photo: South Australian Museum)