by Dr. Susan Berry  26 Aug 2017
The Qatar Foundation has been funding U.S. K-12 public schools [education], seeking to ramp up their Arabic language and cultural curricula with an eye toward globalization.
Similarly, Maggie Mitchell Salem, QFI's executive director, says the foundation "partners" with U.S. school districts "to advance Arabic language learning and the understanding of Arab culture to develop global competency and critical 21st century skills that young Americans need to compete globally."…
…As Breitbart News reported in October of 2016, despite the "concerns" of the Clinton State Department about Qatar's alleged human rights violations, "Qatar has donated $1,000,000 to $5,000,000 to the Clintons, with many of those high-dollar donations flooding in while Hillary Clinton was serving as Secretary of State."
Continue reading at…
***
U.S. Schools Receive Aid From Qatar
A foundation based in the energy-rich nation is looking to ramp up spending on Arabic language instruction in public K-12 schools around the nation
By Tawnell D. Hobbs   Aug. 25, 2017 1:40 p.m. ET
U.S. public schools eager to expand their Arabic language offerings have been receiving funding from a foundation in Qatar, a country embroiled in an intensifying diplomatic standoff over its alleged ties to terrorism.
***
Qatar Foundation International Awards Over $100,000 to Arizona & Minnesota Schools to Strengthen Arabic Programs
New partnerships expand Qatar Foundation International's in-school Arabic language programs to 25 US schools across the country.
September  2016, WASHINGTON, DC – Qatar Foundation International (QFI), has awarded two separate grants – a total of $179,374.22– to the Minneapolis Public School District (MPS) and the Tucson Unified School District, in recognition of their bids to expand and establish in-school Arabic programs in Minneapolis, Minnesota and Tucson, Arizona.
Through a highly competitive process, QFI has awarded grants in the amount of $68,305.34 to MPS to support their Arabic programming during 2016-2017 and a grant worth $111,068.88 to Tucson Unified aimed at expanding their Arabic programs and existing partnership with QFI. This furthers QFI's mission to inspire meaningful connections to the Arab world through language education and cultural-exchange.
Continue reading at…
Source – QatarFoundationInternational
***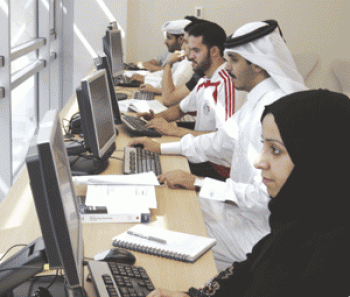 ***
For a list of QFI's Arabic school programs, please visit https://qfi.org/programs/arabic-language-andculture/partner-schools
Since 2009, QFI has provided direct support to schools in the U.S. to establish or expand Arabic language programs in K-12 public and public charter schools. QFI has worked with public and public charter schools at the elementary, middle, and high school levels to found, improve, and grow programs that expand access for students to learn about Arabic language and culture. Currently, QFI supports 25 schools in 8 states and Washington D.C., reaching over 2400 students.
QFI has supported Arabic language programs in the following US public and public charter schools:
Arizona
Cholla High School in Tucson, Arizona
Catalina High School in Tucson, Arizona
Doolen Middle School in Tucson, Arizona
Wright Elementary School in Tucson, Arizona
California
Bell High School  in Los Angeles
Granada Hills Charter High School in Los Angeles
Hamilton High School in Los Angeles
Massachusetts
Boston Arts Academy in Boston, Massachusetts
Boston Latin Academy in Boston, Massachusetts
Minnesota
Washburn High School in Minneapolis, Minnesota
Justice Page Middle School in Minneapolis, Minnesota
Lyndale Elementary School in Minneapolis, Minnesota
New York
P.S. 261 in New York, New York
P.S./I.S. 30 in cooperation with the Fund for Public Schools and the Office of English Language Learners of the New York Department of Education in New York, New York
Ohio
Chagrin Falls High School in Chagrin Falls, Ohio
Oregon
Lincoln High in Portland, Oregon
West Sylvan Middle School in Portland, Oregon
Portland Public Schools in Portland, Oregon
Texas
Austin High School in Austin, Texas
International High School in Austin, Texas
Burnett Middle School in Austin, Texas
Pflugerville High School in Pflugerville, Texas
Hendrickson High School in Pflugerville, Texas, in cooperation with the Arabic Flagship Program at the University of Texas at Austin
Arabic Immersion Magnet School in Houston, Texas
Washington, DC
Washington Latin Public Charter School in Washington, D.C.
***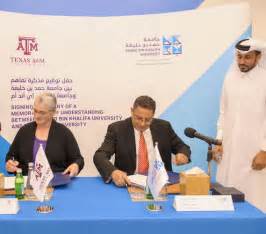 ***
Arab nations cut ties with Qatar, saying it backs terror
by AP    5 Jun 2017
DUBAI, United Arab Emirates (AP) — Saudi Arabia and three Arab countries severed ties to Qatar on Monday and moved to cut off land, sea and air routes to the energy-rich nation that is home to a major U.S. military base, accusing it of supporting regional terror groups.
Bahrain, Egypt, Saudi Arabia and the United Arab Emirates made no demands of Qatar as their decision plunged the international travel hub into chaos and ignited the biggest diplomatic crisis in the Gulf since the 1991 war against Iraq.
Qatar, which will host the 2022 FIFA World Cup and is home to some 10,000 American troops, criticized the move as a "violation of its sovereignty." It long has denied supporting militant groups and described the crisis as being fueled by "absolute fabrications" stemming from a recent hack of its state-run news agency.
Saudi Arabia closed its land border with Qatar, through which the tiny Gulf nation imports most of its food, sparking a run on supermarkets. The four countries began withdrawing their diplomatic staff from Qatar as regional airlines announced they'd suspend service to its capital, Doha.
Continue reading at…
***