Sessions and DOJ announce Tyson Poultry admits to criminal conduct
By Anneta Griffee    SEPTEMBER 27, 201 7
The Department of Justice announced in a press release Wednesday that the nation's largest chicken producer, Tyson Poultry, Inc., has pled guilty to two criminal charges relating to its slaughter and processing plant in Monett, Missouri.
Tyson, headquartered in Springdale, Arkansas, is a subsidiary of Tyson Foods, Inc., which owns and operates multiple food supply companies.
Source – DML
***
   Donald J. Tyson in 2004.  Credit:  Associated Press
***
Department of Justice
Office of Public Affairs
---
FOR IMMEDIATE RELEASE                                                                                                 Wednesday, September 27, 2017
Tyson Poultry Pleads Guilty to Clean Water Act Violations in Connection with Discharge of Acidic Feed Supplement
Tyson Poultry Inc. ("Tyson"), pleaded guilty today in federal court in Springfield, Missouri, to two criminal charges of violating the Clean Water Act stemming from discharges at its slaughter and processing facility in Monett, Missouri.
Tyson, the nation's largest chicken producer, is headquartered in Springdale, Arkansas.  Tyson is a subsidiary of Tyson Foods Inc., which owns and operates multiple companies in the food supply and food service industry.  The charges to which Tyson pleaded guilty arose out of a spill after the company mixed ingredients in its chicken feed at its feed mill in Aurora, Missouri.
One ingredient in Tyson's feed was a liquid food supplement called "Alimet," which has a pH of less than one.  According to the plea agreement filed in federal court, in May 2014, the tank used to store Alimet at the Aurora feed mill sprang a leak, and the acidic substance flowed into a secondary containment area.  Tyson hired a contractor to remove the Alimet and transport it to Tyson's Monett plant, where the Alimet was unloaded into the in-house treatment system that was not designed to treat waste with Alimet's characteristics.  Some of the Alimet made it into the City of Monett's municipal waste water treatment plant, where it killed bacteria used to reduce ammonia in discharges from the treatment plant into Clear Creek, and resulting in the death of approximately 108,000 fish.
Under the terms of the plea agreement, Tyson will pay a $2 million criminal fine and serve two years of probation.  In addition, Tyson will pay $500,000 to maintain and restore waters in the Monett area, with a focus on Clear Creek and the adjoining waterways.  Tyson will also implement environmental compliance programs including: hiring an independent, third-party auditor to examine all Tyson poultry facilities throughout the country to assess their compliance with the Clean Water Act and hazardous waste laws; conducting specialized environmental training at its poultry processing plants, hatcheries, feed mills, rendering plants, and waste water treatment plants; and implementing improved policies and procedures to address the circumstances that gave rise to these violations.
"Our Division is hopeful that the outcome of this case will help deter future violations of the Clean Water Act and keep our water supply and marine life free from pollution," said Acting Assistant Attorney General Jeffrey H. Wood of the Environment and Natural Resources Division. "Today's agreement will remedy environmental harm caused by the defendant's actions while also helping to ensure that these kinds of problems do not happen again."
"Tyson's admitted criminal conduct caused significant environmental damage, including a large-scale fish kill," said Acting U.S. Attorney Tom Larson of the Western District of Missouri. "Today's plea agreement not only holds Tyson accountable for its actions in Missouri, but requires the company to take steps to insure compliance with the Clean Water Act at its poultry facilities throughout the United States."
"Ensuring agricultural operations dispose of their waste in a lawful way is critical to protecting the health of local communities and clean water," said Larry Starfield, acting Assistant Administrator for EPA's Office of Enforcement and Compliance Assurance. "The plea agreement in this case will improve Tyson's compliance with important clean water and hazardous waste laws and help prevent future violations."
Acting Assistant Attorney General Wood and Acting U.S. Attorney Larson thanked the U.S. Environmental Protection Agency's Criminal Investigation Division for its work in this investigation.  The case is being prosecuted by the U.S. Attorney's Office for the Western District of Missouri and the Environmental Crimes Section of the Justice Department's Environment and Natural Resources Division.
Press Release Number:   17-1064
***
TYSON FOODS JADED HISTORY
Company Name  
Tyson Foods, Inc.
Class Period  
November 23, 2015
 to 
October 6, 2016
Lead Plaintiff Motion Deadline  
December 16, 2016
A class action lawsuit has been filed on behalf of investors who purchased Tyson Foods, Inc. ("Tyson" or the "Company") (NYSE: TSN) securities between November 23, 2015 and October 6, 2016, inclusive (the "Class Period"). Tyson investors have until December 16, 2016 to file a lead plaintiff motion.
Investors suffering losses on their Tyson investments are encouraged to contact Lesley Portnoy of GPM to discuss their legal rights in this class action at 310-201-9150 or by email to [email protected].
The complaint alleges that during the Class Period, Tyson made false and/or misleading statements and/or failed to disclose material information. On September 2, 2016, some media outlets reported the filing of an antitrust class action lawsuit against Tyson and some of its peers for conspiring to manipulate the price of broiler-chickens. Allegedly, in 2008, Tyson and several other companies conspired by sharing proprietary data and reducing production to support prices. On October 7, 2016, Pivotal Research downgraded Tyson from "buy" to "sell," due to fears over the class action against the Company, which it called "powerfully convincing." When this news was disclosed to the public, Tyson shares dropped in value.
On October 7, 2016 Pivotal Research published a report downgrading Tyson to "sell" from "buy" primarily due to concerns about a price collusion class action in the broiler-chicken market that named Tyson and other companies in the industry as defendants. According to the complaint, beginning in 2008, Tyson and several other companies colluded by sharing proprietary data and reducing production to support prices in the chicken market.
If you purchased shares of Tyson during the Class Period you may move the Court no later than December 16, 2016 to ask the Court to appoint you as lead plaintiff if you meet certain legal requirements. To be a member of the Class you need not take any action at this time; you may retain counsel of your choice or take no action and remain an absent member of the Class. If you wish to learn more about this action, or if you have any questions concerning this announcement or your rights or interests with respect to these matters, please contact Lesley Portnoy, Esquire, of GPM, 1925 Century Park East, Suite 2100, Los Angeles California 90067 at 310-201-9150, Toll-Free at 888-773-9224, by email to [email protected]. If you inquire by email please include your mailing address, telephone number and number of shares purchased.
Source – GlancyLaw
***
THE CURIOUS CASE OF THE CHINESE CHICKEN IMPORT-EXPORT BUSINESS
By Joe Kloc  9/28/14 
Feature Image:  Despite safety concerns and little economic incentive, the U.S. is shipping chickens to China for processing
FREDERIC J. BROWN/AFP/GETTY
In 2006, the United States Department of Agriculture (USDA) submitted a list of regulations to the White House aimed at helping China get into the U.S. chicken market by certifying Chinese facilities to process U.S.-raised poultry for sale back in the States. Tony Corbo, a lobbyist at the nonprofit public interest organization Food and Water Watch, followed the decision closely, because food processing in China was notoriously poor. Chinese authorities had identified insecticide-soaked hams, soy sauce made from human hair and, in 2004, fake milk powder that gave babies the sometimes fatal "big head disease" (so named because it caused their heads to swell and bodies to wither). Normally, Corbo says, such a decision from the White House could take "months if not years" to come through. 
   But just one day later, the White House gave its approval. Corbo was puzzled until, the following morning, China's president at the time, Hu Jintao, visited then U.S. president George W. Bush in Washington, D.C. "[The approval] was a gift," Corbo concluded. But for what, exactly, wasn't clear.  After the ruling, USDA inspectors went to China and determined that Chinese poultry plants were eligible to process U.S. chickens. But food problems persisted in the country.  Before the year was out, people in China were sickened by fish tainted with illegal antibiotics, vegetables covered in pesticides, snails infected with meningitis and poultry carrying the avian flu virus. Congress voted to completely defund the USDA's poultry inspections of Chinese imports. …..
FREDERIC J. BROWN/AFP/GETTY
Source – Newsweek
***
TYSON FOODS TO SELL MEXICO AND BRAZILIAN POULTRY BUSINESSES
07/28/14
Download this Press Release (PDF 105 KB)
SPRINGDALE, Ark., July 28, 2014 (GLOBE NEWSWIRE) — Tyson Foods, Inc. (NYSE:TSN) has reached a definitive agreement with JBS SA (BM&FBovespa –Novo Mercado:JBSS3) (OTCQX:JBSAY) to sell its poultry businesses in Mexico and Brazil, the company announced today.
The transaction is valued at $575 million and will be paid for in cash. Tyson Foods officials currently expect the sale, which is subject to regulatory approval, to be completed by the end of 2014. JBS and PILGRIM'S PRIDE (CAPS for emphasis) currently expect to maintain all the operations working to capacity with the existing workforce and to maintain all labor contracts in both countries.
"Although these are good businesses with great team members, we haven't had the necessary scale to gain leading share positions in these markets," said Donnie Smith , president and CEO of Tyson Foods. "In the short term, we'll use the sale proceeds to pay down debt associated with our acquisition of Hillshire Brands. Longer term, we remain committed to our international business and will continue to explore opportunities to extend our international presence."
Tyson Foods' Mexican business will be acquired through Pilgrim's Pride, whose majority owner is JBS USA Holdings, Inc., a wholly owned subsidiary of JBS SA. The Brazilian business is to be acquired through JBS Foods, also a wholly owned subsidiary of JBS SA.
Source – TysonFoods
***
Stop Tyson Foods!
In July 2013 Tyson Foods made substantial changes to its website after Animal Legal Defense Fund submitted a complaint to the FTC, challenging its use of deceptive and misleading animal welfare claims.
This action is no longer active.
This week, ALDF filed a petition with the Federal Trade Commission (FTC) to stop the deceptive advertising of Tyson Foods Inc. Tyson's materials claim it provides "favorable" and "comfortable" environments for the pigs and chickens in their care, while the truth is that Tyson is responsible for some of the cruelest conditions for animals in the factory farming industry. For the safety of millions of pigs and chickens, and for the protection of truth-in-advertising, we urge the FTC to act immediately to stop Tyson.
Source – ALDF.org 
***
Violation Tracker Individual Record
Company:    Tyson Foods Inc.
Primary Offense:    Foreign Corrupt Practices Act
Violation Description:   Tyson Foods Inc. agreed to pay a $4 million criminal penalty to resolve Foreign Corrupt Practices Act charges relating to improper payments by company representatives to government-employed inspection veterinarians in Mexico.
Agency:    Justice Department Criminal Division
Civil or Criminal Case:    criminal: deferred prosecution agreement
Prosecution Agreement:    deferred prosecution agreement
HQ Country of Parent:    USA
HQ State of Parent:    Arkansas
Ownership Structure of Parent:    publicly traded
Major Industry of Parent:    food products
Source of Data:
Https://www.justice.gov/opa/pr/tyson-foods-inc-agrees-pay-4-million-crim… (archived copy)
Source – ViolationTracker
***
 DEFERRED PROSECUTION AGREEMENT
Feb 2011
Re: Tyson Foods, Inc.
Dear Mr. Urgenson:
This letter sets out the deferred prosecution agreement (the "Agreement") between Tyson Foods,
Inc. and its subsidiaries (collectively, "Tyson") and the United States Department of Justice,
Criminal Divisioo, Fraud Section (the "Department") relating to certain illegal conduct
committed by Tyson.
Excerpt:
c. Calculation of Fine Range.
Base Fine $6,300,000
)\1Jiltipliers o. g (minimHm)/ 1. 6(maxiim)
Fine Range $5,040,000 to $10,080,000
Tyson agrees that this fine is appropriate given Tyson's voluntary disclosure of the misconduct at issue,
…Tyson and the Department agree that Tyson will pay this $4,000,000 monetary penalty within ten
days of the execution of this Agreement. The $4,000,000 penalty is final and shall not be
. refunded, Fmthermore;nothing in.this Agreement shall be deemed m agreemehtby the
Department that the $4;000,000 amount is the maximum penalty that may be imposed in any
futue prosecution, and the Department is not precluded from arguing in any such prosecution
that the Court should impose a higher fine, alilough the Deparment agrees thaí uner those
èircumstances, it wil recommend to the Court that the amount paid under this Agreement should
be offset against any fine the Court imposes as part of a future judgment. Tyson acknowledges
that no tax deduction may be sought in connection with the payment of any part of this
$4,000,000 penalty.
Source – BuckleySandler pdf
***
Tyson has 60% ownership of Shandong Xinchang Group's integrated operations.
By Coco LiuNOVEMBER 17, 2009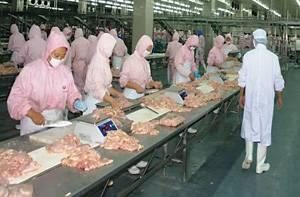 Tyson Foods: Growing with China
China is Tyson's biggest overseas market, where it hopes to tap into what will be 50% of global meat consumption growth in the coming decade.
When Springdale, Ark.-based Tyson Foods Inc. started producing chicken in China in the 1990s, the company had only two full production lines and exported all the chickens to Japan.
By 2001, the company was selling fried chicken meat across China. Today, Shandong-based Tyson Dalong Foods Co, Ltd., Tyson's first Chinese joint venture, sees US$15 in annual sales revenues.
Meanwhile, two new joint ventures – Shandong-based Tyson Xinchang Foods Company, Ltd., and Jiangsu-based Jiangsu Tyson Foods Company, Ltd. – are scheduled to respectively produce 100 million birds and 50 million birds every year, starting in 2010. …
John Tyson, chairman of the board, at the signing ceremony with Chinese partner Xinchang Group in Shanghai in September, 2008
Source – Wattagnet
***
SECURITIES AND EXCHANGE COMMISSION, :
100 F Street, N.E. :
Washington, DC 20549 :
:
Plaintiff, : C.A. No.
:
v. :
:
TYSON FOODS, INC., :
2200 Don Tyson Parkway :
Springdale, AR 72762 :
:
Defendant. :
:
COMPLAINT
Plaintiff, Securities and Exchange Commission ("the Commission") alleges:
NATURE OF THE ACTION
1. The Commission brings this action based on violations by Tyson Foods, Inc.
("Tyson Foods") of the anti-bribery, books and records and internal controls provisions of the
Foreign Corrupt Practices Act ("FCPA"). During fiscal years 2004 through 2006, Tyson de
Mexico, a wholly-owned subsidiary of Tyson Foods, made corrupt payments of more than
$100,000 to two Mexican-state veterinarians. Tyson de Mexico made the payments to the
veterinarians in order to obtain or retain business by influencing the decisions of the
veterinarians responsible for certifying Tyson de Mexico products for export under the Tipo de
Inspeccion Federal ("TIF") Inspection Program, an inspection program for meat-processing
facilities administered by Mexico's federal government.
Source – SEC.gov
***
Urge Prosecution of Tyson Chicken Slaughterhouse Workers
Based on a chilling eyewitness account of sadistic torture and routine cruelty at a Tyson chicken slaughterhouse in Grannis Arkansas, United Poultry Concerns is calling for prosecution of Tyson foods and five of its employees on charges of cruelty to animals.

On January 30, 2003, Virgil Butler, a Tyson slaughterhouse employee for more than 5 years, documented the nightly torture of chickens he observed between 1997 and 2002, including the deliberate scalding and suffocation of chickens, the deliberate breaking of the legs of larger chickens to fit the shackles instead of adjusting the shackles, blowing up chickens with dry-ice bombs, running over chickens with forklifts, and dismembering chickens for fun.
For Virgil Butler's formal complaint:
https://www.upc-online.org/broiler/022403tysons.htm

The Polk County sheriff is currently investigating the matter and will be reporting his findings to the prosecuting attorney. Please contact the sheriff and the prosecuting attorney and POLITELY urge them to file cruelty-to-animals charges against all those responsible, as described in Mr. Butler's testimony, at the Tyson facility in Grannis, Arkansas. Contact:

Sheriff Michael Oglesby
Polk County Sheriff's Office
507 Church Street
Mena, AR 71953
Phone: 479-394-8163
Fax: 479-394-1975

The Honorable Tim Williamson
Prosecuting Attorney
Polk County Prosecutor's Office
PO Drawer 109
600 Port Arthur Street
Mena, AR 71953
Phone: 479-394-6114
Fax: 479-394-6173

Below is UPC's letter to the prosecuting attorney.

March 20, 2003

The Honorable Tim Williamson, Prosecuting Attorney
Polk County Prosecutor's Office
P.O. Drawer 109
600 Port Arthur Street
Mena, AR 71953

Request for Prosecutorial Action for Cruelty to Animals at Tyson Foods, Inc. in Grannis, Arkansas

Dear Mr. Williamson:

United Poultry Concerns, Inc. is a nonprofit organization that addresses the treatment of domestic fowl in food production, science, education, and entertainment and promotes the compassionate and respectful treatment of domestic fowl. I am writing to you on behalf of our organization to request prosecutorial action for cruelty to animals at the Tyson Foods chicken slaughter plant located at 71S in Grannis, Arkansas. In making this request we are joining People for the Ethical Treatment of Animals, who provided us with the affidavit signed on January 30, 2003 by Virgil Butler, an employee at the plant for more than five years in the receiving department and on the kill floor, who described repetitive acts of extreme cruelty to chickens which he observed during that time.

Specifically, Mr. Butler described violations of Arkansas' animal cruelty statute by Richard Frasier, a night shift superintendent; Ed Taylor, a supervisor; Troy Shepmann and Aron Harris, two kill-floor employees; and George Watson, a forklift operator at the plant. He described what he perceived as the intentional scalding of live chickens under the direction of Richard Frasier and Ed Taylor; the intentional suffocation of live chickens under the direction of Richard Frasier; the deliberate breaking of the legs of larger chickens to fit the shackles instead of adjusting the shackles under the direction of Richard Frasier; the building of dry ice bombs by Troy Shepmann, who placed these bombs on the belt with live chickens in order to rip apart their bodies, and who inserted dry ice into a live chicken's rectum, plugged the chicken's rectum with a wooden cork and blew up the chicken under the pressure of this exploding device. He described George Watson deliberately running over chickens with a forklift and laughing about it. According to Mr. Butler, "[t]hese kinds of incidents sometimes led to hours of suffering for chickens with broken legs and wings and were ongoing and repetitive – just a part of a regular night's work."

We respectfully urge you to prosecute Tyson Foods, Inc. and the aforementioned employees under the Arkansas Code which prohibits cruelty to animals defined as "every living creature." The Code defines "cruelty" as "every act, omission, or neglect whereby unjustified physical pain, suffering, or death is caused or permitted," and "owner" and "person" as "corporations as well as individuals."

We urge that you hold Tyson Foods and the above-named employees criminally responsible for their cruel treatment of the chickens under the law. As People for the Ethical Treatment of Animals stated in their letter to you of February 18, 2003, the evidence clearly indicates that each of the above-named individuals acted "knowingly" (in fact, intentionally, and with deliberate forethought) in perpetrating the acts of cruelty witnessed by Mr. Butler and thus are criminally liable for their actions.

Birds, including chickens, have the same neurophysiological composition as mammals. They have a complex nervous system including nociceptors, thermoreceptors, and mechanoreceptions (nerve endings sensitive to pain, temperature, and physical impacts). As summarized by Dr. Michael Gentle of the Agricultural Food Research Council Institute of Animal Physiology and Genetics Research in Edinburgh, Scotland, "comparing pain in birds with mammals it is clear that, with regard to the anatomical, physiological, and behavioral parameters measured, there are no major differences and therefore the ethical considerations normally afforded to mammals should be extended to birds" (M. J. Gentle, Pain In Birds, Animal Welfare, 1992, 1: 235-247).

At your request I can provide you with numerous scientific documents describing the ability of chickens to experience excruciating pain, suffering, fear, and distress. I urge you to hold Tyson Foods, Inc. and the above-named Tyson employees criminally liable for cruelty to the chickens at the Grannis, Arkansas plant. Because birds are excluded from the federal Humane Methods of Slaughter Act, it is all the more incumbent that the state anticruelty statute be invoked in cases of wanton cruelty to defenseless animals, as in this case. Thank you for your time and consideration. Please do not hesitate to contact me for additional information and help in this matter. I can be reached by phone at 757-678-7875 and by email at [email protected]

Sincerely,

Karen Davis, PhD
President
United Poultry Concerns, Inc.

United Poultry Concerns is a nonprofit organization that promotes the compassionate and respectful treatment of domestic fowl.
---
United Poultry Concerns, Inc.
PO Box 150
Machipongo, VA 23405-0150
757-678-7875
FAX: 757-678-5070
www.upc-online.org
Source – UPC-Online.org
***
Donald J. Tyson, Food Tycoon, Is Dead at 80
Donald J. Tyson, an aggressive and visionary entrepreneur who dropped out of college and built his father's Arkansas chicken business into the behemoth Tyson Foods, one of the world's largest producers of poultry, beef and pork…
Mr. Tyson and his son and future successor, John H. Tyson, were accused of helping to arrange illegal gifts to President Clinton's first-term secretary of agriculture, Mike Espy, including plane trips, lodging and football tickets, when his agency was considering tougher safety and inspection regulations affecting Tyson Foods.
Mr. Espy resigned in 1994, but four years later was acquitted of accepting illegal gifts. In 1997, Tyson Foods pleaded guilty to making $12,000 in such gifts to Mr. Espy and paid $6 million in fines and costs. Don and John Tyson were named unindicted co-conspirators and testified before a grand jury in exchange for immunity from prosecution. (In an unrelated 2004 case, Don Tyson and Tyson Foods agreed to pay $1.7 million to settle a federal complaint that the company did not fully disclose benefits to Mr. Tyson.)
Mr. Tyson's legal problems tainted but hardly overshadowed a career widely regarded as a stunning American success story. But his legacy of aggressive management continued to trouble the company when he served as the semiretired "senior chairman" after 1995 and even after he retired in 2001.
Environmentalists accused Tyson of fouling waterways. Animal rights groups said it raised chickens in cruel conditions. Regulators said it discriminated against women and blacks and cheated workers out of wages. Tyson Foods denied wrongdoing, but paid fines, back wages and penalties to settle some cases.
In 2001 the company and three managers were charged with conspiring for years to smuggle illegal immigrants from Mexico and South America to work in its plants, but all were acquitted.
Featured Image:  Don Tyson, visionary and billionaire, wore a Tyson's uniform with his name sewn on the front. Credit:  Kent Marts
Source-  NYTimes
***
And don't forget about this connection……
Clinton / Mena / Tyson
Source – RealChange  Source – WhatReallyHappened   Source –  Ratical
***