My 2 Cents of Sense: THE RACIST IN THE HAT
written by James Hovda   Sept 30, 2017  (shared with written permission)
Each day, I'm astounded by the outcries of the Left. If it isn't progressive, then it is therefor racist. Anything and everything that comes from the past has been ordered by the Left to be abolished because it either is racist in nature, or created by a bigot who hates anyone who isn't white.
As America removes statues, paintings, historical documents, and landmark parks; as America works viciously to suspend and reform the US Constitution, while reflecting the Bill of Rights as unjust, and the declaration of Independence as an article of war for oppression, the Left's desire to remake (fundamentally transform) America in the Marxist-progressive image has hit a new low. They now are declaring that Dr Seuss, the famed children's author of 'Cat In The Hat', 'Green Eggs and Ham', and 'One Fish, Two Fish', has been labeled a racist.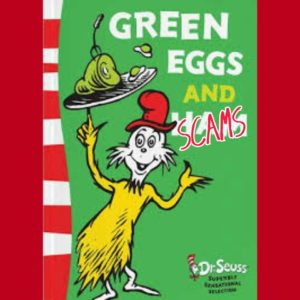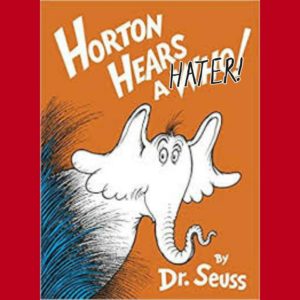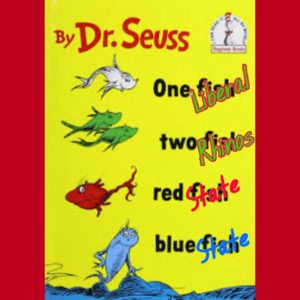 If you have not heard the latest, Melania Trump sent a school in every state a collection of children's books, including some of the best from Dr Seuss. While following in the steps of previous First Ladies, Melania has been helping schools improve their scholastic qualities by donating classics to their library, and actually going to some of these schools personally to read them to the students. You would think that a school with such a visit and donation would be honored, wouldn't you? That is unless you are a New England school that wallows in the Liberal philosophy and ideals, which includes to outlaw anything Trump.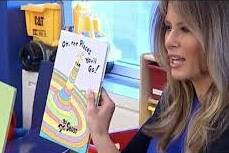 One librarian, who is a liberal Massachusetts BLM supporter, rejected Melania's donation and request to visit the school. She also stated in her letter that "Dr Seuss is a racist, and his books promote bigotry". Both Melania's and the librarian's letters are in the link below, which you must read in order to understand how out of control, how brainless and brainwashed these people really are, and how their ideology will quickly destroy this country… their ultimate end game goal.
America is now officially divided in two… those who support America's full transformation and demise, and those who support and are trying to save our heritage, culture, language, borders, and laws. It is now a war between the societal Left versus the cultural Right.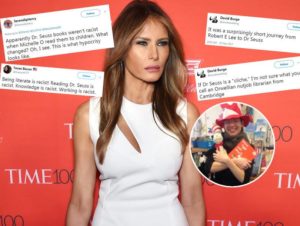 Out of all the people I talk with, nearly 100% of them are now wanting to round up all liberals, progressives, Marxists, and Hillary/Obama supporters to ship them out of America and remove their US citizenship… and, I do talk to a lot of people each day. They all have had enough of the Left's crap, and they all say that the only way to get America back on the right course is to remove every anti-American Leftist on USA soil. We certainly are never going to shut them up, nor shut down their communist/globalist machine, which has now gone into higher gears with Obama's 2-terms of progressive transformation, and the election of Donald J Trump who wants to reverse it all.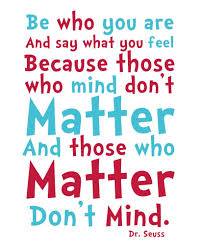 It would be easier if we had a Congress with some balls, and a removal of all Obama-ideologue holdovers who are embedded in every orifice within government, education, media, unions, and entertainment. But we lost control because we were keeping America afloat, while they worked 24/7/365 to fundamentally change this nation to their progressive ways of living. With billions from donations of Rothschild associates (George Soros), and trillions stolen from the treasury (eventually this will be proven), the progressive-Left has managed to infiltrate every means of conservative's abilities to speak the truth, as now they are removing the "facts" so that we no longer have any evidence to back our claims.
How much longer we sit on our hands, with our mouth zipped, is beyond me. Personally, I can hardly take much more of this crap, just as those with whom I talk with… ready to kick some progressive ass! We are rapidly becoming a nation too stupid to survive. Most under 35 are now deeply indoctrinated into the progressive-Maxist ideology, and most want America's demise in order to have their one-world society put into place (See U.N. Agenda 21, U.N.-2030, and U.N. Vision 2050). When we old fogies die off, or become too frail to be of good use, they will succeed by inheriting the country from us, and that is a pretty scary thought if they are anything like they are today. As one woman in college said on video shown on Tucker's show, "I hate America! I remain here because this country must be changed, taken away from people like you who 'want to make America great'. America is the symbol of hate and bigotry. We want you all dead… I want you all dead!" Do you want people like her to be running America in 20 years?
If they seek "justice", then where is OUR justice? Why do they get away with theft, murder, assault, harassment, blackmail, and treason? Why is Hillary and Obama free and not behind bars, or Holder, Jarrett, Rice, and so many others who use their political clout to avoid prosecution… they get away with their crimes, while if we fart wrong and offend them, we get sent to jail? Justice is not blind, it is being held for ransom!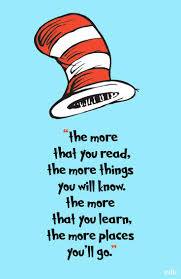 Liberalism isn't a "mental disorder", it is downright lunacy. These insane people must be locked up with the key thrown away. We must protect our Republic, what remains of it. We must protect our heritage, our culture, our language, our borders, history, our sovereignty from these demons of tyranny and oppression against us, the true Americans. They are the real bigots and racists. Their hate and vitriol oozes out of their mouths like vomit from a gargoyle. It is not us who hate and want 'white supremacy'… it is the globalists, Marxists, and communist who seek a one race order. They are the ones wanting genocide, of all of us Christian conservatives who are patriotic towards Americanism. And other races will bow to the whip and bend with the shackles that the greater powers who are provoking this hate, rage, and violence have been instituting.
If America is to go down, let her go down while fighting, instead of on her knees in surrender. A little revolution doesn't hurt badly enough that we cannot treat the wounds and heal the scars to move forward. Though most do not want what it could bring, we certainly know America's destiny if we remain neutral and do nothing… and I don't know which would be worse? I may not survive, but my children and their children will, and I cannot sit by idly and watch my country be destroyed from within any longer. I love this country far too much. And if you do too, you will begin to also do something about it!
Thank you for your support!
Written By: Jim Hovda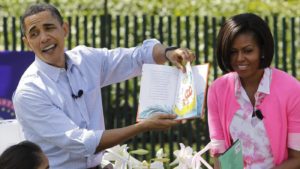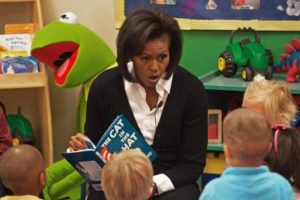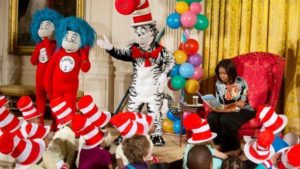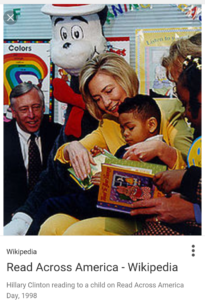 *****
and the LIBRARIAN RESPONSE:
Dear Mrs. Trump,
Thank you for the ten Dr. Seuss titles that you sent my school library in recognition of this year's National Read a Book Day. (Sent second-day air, no less! That must have been expensive.) I'm proud that you recognized my school as something special. It truly is. Our beautiful and diverse student body is made up of children from all over the world; from different socioeconomic statuses; with a spectrum of gender expressions and identities; with a range of abilities; and of varied racial, ethnic, and religious backgrounds.
According to the White House website, you selected one school per state by "working with the Department of Education to identify schools with programs that have achieved high standards of excellence, recognized by State and National awards and Blue Ribbon Awards…" Each of those carefully vetted schools received ten books: Seuss-isms!; Because a Little Bug Went KaChoo; What Pet Should I Get?; The Cat in the Hat; I Can Read with My Eyes Shut!; One Fish, Two Fish, Red Fish, Blue Fish; The Foot Book; Wacky Wednesday; Green Eggs and Ham; and Oh, the Places You'll Go!.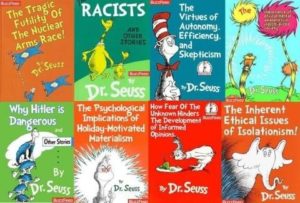 ("Alternate Titles in the Liberal World")
My students were interested in reading your enclosed letter and impressed with the beautiful bookplates with your name and the indelible White House stamp, however, we will not be keeping the titles for our collection. I'd like to respectfully offer my explanation.
* * * * *
My school and my library are indeed award-winning. I work in a district that has plenty of resources, which contributes directly to "excellence." Cambridge, Massachusetts, is an amazing city with robust social programming, a responsive city government, free all-day kindergarten, and well-paid teachers (relatively speaking — many of us can't afford to live in the city in which we teach). My students have access to a school library with over nine thousand volumes and a librarian with a graduate degree in library science. Multiple studies show that schools with professionally staffed libraries improve student performance. The American Association of School Librarians has a great infographic on these findings. Many schools around the state and country can't compete.
Yearly per-pupil spending in Cambridge is well over $20,000; our city's values are such that given a HUGE range in the socioeconomic status of our residents, we believe that each and every child deserves the best free education possible and are working hard to make that a reality (most classrooms maintain a 60/40 split between free/reduced lunch and paid lunch). This offers our Title I school and the district a lot of privilege and room for programming and pedagogy to foster "high standards of excellence." Even so, we still struggle to close the achievement gap, retain teachers of color, and dismantle the systemic white supremacy in our institution. But hell, we test well! And in the end, it appears that data — and not children — are what matters.
Meanwhile, school libraries around the country are being shuttered. Cities like Philadelphia, Chicago, and Detroit are suffering through expansion, privatization, and school "choice" with no interest in outcomes of children, their families, their teachers, and their schools. Are those kids any less deserving of books simply because of circumstances beyond their control? Why not go out of your way to gift books to underfunded and underprivileged communities that continue to be marginalized and maligned by policies put in place by Secretary of Education Betsy DeVos? Why not reflect on those "high standards of excellence" beyond only what the numbers suggest? Secretary DeVos would do well to scaffold and lift schools instead of punishing them with closures and slashed budgets.
So, my school doesn't have a NEED for these books. And then there's the matter of the books themselves. You may not be aware of this, but Dr. Seuss is a bit of a cliché, a tired and worn ambassador for children's literature. As First Lady of the United States, you have an incredible platform with world-class resources at your fingertips. Just down the street you have access to a phenomenal children's librarian: Dr. Carla Hayden, the current Librarian of Congress. I have no doubt Dr. Hayden would have given you some stellar recommendations.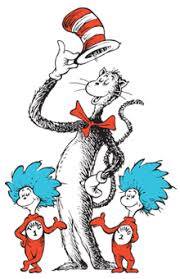 Another fact that many people are unaware of is that Dr. Seuss's illustrations are steeped in racist propaganda, caricatures, and harmful stereotypes. Open one of his books (If I Ran a Zoo or And to Think That I Saw It On Mulberry Street, for example), and you'll see the racist mockery in his art. Grace Hwang Lynch's School Library Journal article, "Is the Cat in the Hat Racist? Read Across America Shifts Away from Dr. Seuss and Toward Diverse Books," reports on Katie Ishizuka's work analyzing the minstrel characteristics and trope nature of Seuss's characters. Scholar Philip Nel's new book, Was the Cat in the Hat Black? The Hidden Racism of Children's Literature, and the Need for Diverse Books, further explores and shines a spotlight on the systemic racism and oppression in education and literature.
I am honored that you recognized my students and our school. I can think of no better gift for children than books; it was a wonderful gesture, if one that could have been better thought out. Books can be a powerful way to learn about and experience the world around us; they help build empathy and understanding. In return, I'm attaching a list of ten books (it's the librarian in me) that I hope will offer you a window into the lives of the many children affected by the policies of your husband's administration. You and your husband have a direct impact on these children's lives.
Please make time to learn about and value them. I hope you share these books with your family and with kids around the country. And I encourage you to reach out to your local librarian for more recommendations.
Warmly,
Liz Phipps Soeiro
School Librarian
Cambridge, MA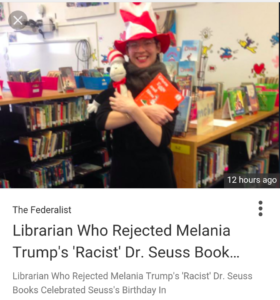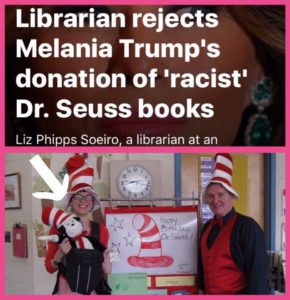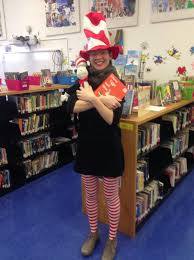 Source – HBook