Las Vegas Police say Stephen Paddock allegedly opened fire from the 32nd floor of the Mandalay Bay Resort and Casino, above the Las Vegas Strip, where thousands were attending the Route 91 Harvest Music Festival. Country singer Jason Aldean, the headliner, was on state at the time the shooting began, shortly after 10 p.m.  Source – USNews
***************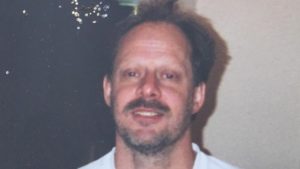 Then and Now  
From TW – What was this guy's job? He owned TWO aircraft. His crazy brother said he was retired. From what?
The interview with the brother shows a shallow, materialistic weirdo incapable of expressing normal emotions.
The murderer owned a house in Florida, but he sold it and moved in with the Australian-Indonesian woman in a retirement home.
The murderer was a hunter, so he had firearms. Spree killers ALWAYS feel inadequate.
All the "experts" say this guy doesn't fit the profile. Bullshit.
Mass murderers: Ordinary, NO CRIMINAL RECORD, reclusive, few friends. They harbor grievances.
This guy sued Mandalay Bay in 2012, and the case was dismissed "with prejudice."
Mass murderers "snap," as the guy's weirdo brother inadvertently admitted. The female companion was out of the country.
What do you bet she broke up with him, so he took all his guns to Mandalay Bay and made the world pay for his own loserdom?
I really hate these bastards. The murder because it makes them feel significant, and then they kill themselves to escape punishment.
***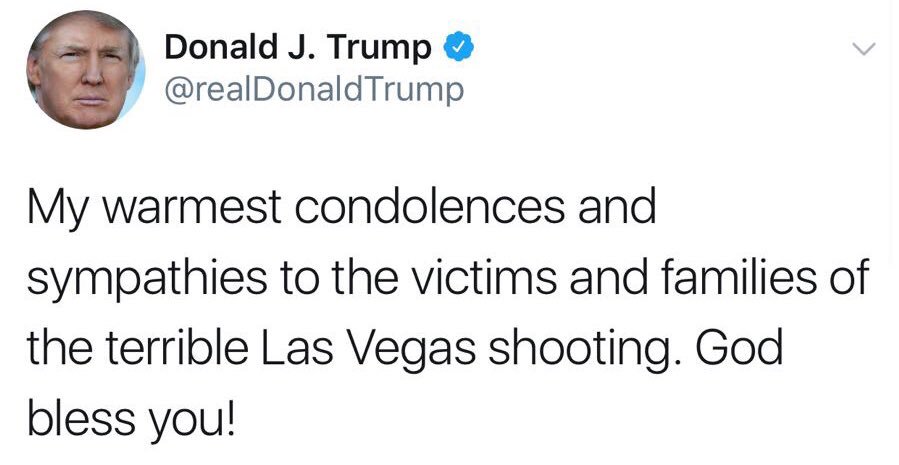 ***
President will visit Las Vegas on Wednesday to meet with families of the victims and first responders.
***
BREAKING UPDATE: 50 Dead, 406 Wounded In Las Vegas Massacre; Gunman Identified
Homeland Security: No 'specific credible threat' to other public venues in US after Las Vegas shooting.
***
I understand that the limited LV shooting information may lead people to speculate and conspiracy theories are already starting.
I have reviewed all the available videos of the event. I have posted many that are clear enough to be useful.
The report that a warning was provided 45 minutes before the shooting does appear to be true, but security did not do anything about it.
Continue reading thread at…
Source – Twitter
***
Las Vegas shooter's father was on FBI's 10 most wanted list in 1968
By:  Tess Sheets    Oct 2, 2017
Benjamin Paddock, father of Stephen Paddock, who is the suspect behind Sunday night's massacre in Las Vegas, was on the FBI's 10 most-wanted fugitives list in 1968 after escaping from a Texas prison that same year.
Benjamin Paddock was sentenced to 20 years in the Federal Correction Facility in La Tuna, Texas, after robbing Valley National Bank in Phoenix in 1960, according to a news article from the Tuscon Daily Citizen in 1971.
Source – FloridaToday
From Source – Twitter
***
GUN RIGHTS IMPACT
TRUMP WILL NOT CHANGE GUN CONTROL LAWS AFTER LAS VEGAS HOTEL SHOOTING
Updated | President Donald Trump expressed his condolences Monday morning to the victims of the horrific shooting at a Las Vegas hotel that left more than 50 people dead and 200-plus injured—but did not call for any gun legislation.
The Republican-controlled Congress also is unlikely to make any moves.
Congress is now considering a law 
that would open the market for gun silencers
, as shooting victim and House Majority Whip Steve Scalise returned after suffering life-threatening injuries in June. The House could pass the legislation this week.
Continue reading at…
***
Gun Stocks Jump After Las Vegas Mass Shooting Leaves 50 People Dead
By:  Lucinda Shen  Oct 2, 2017  10:53 AM ET
Shares of gunmakers such as Sturm, Ruger & Co. (RGR, +3.58%) and Smith & Wesson maker American Outdoor Brands (AOBC, +3.87%) rose sharply Monday after a mass shooting in Las Vegas left more than 50 dead and hundreds injured. The episode is now the deadliest mass shooting in modern U.S. history. (Editor Comment:  This was from export / silencer legislation not self defense purchasing from Las Vegas shooting incident.  See same paragraph in article below.)
After 64-year-old Stephen Paddock of Mesquite, Nevada opened fire on concertgoers late Sunday, investors began buying shares of gunmakers in anticipation of a jump in gun sales as a result of the shooting. Shares of Sturm, Ruger & Co. rose 3% in early trading Monday, American Outdoor Brands jumped 5%, while Vista Outdoor (VSTO, +2.96%) popped 2%.
It's become a common trend for gun stocks to jump after mass shootings in the U.S.
Source – Fortune
***
House to Vote on Gun Silencer Legislation This Week
The massacre in Las Vegas is unlikely to slow the progress of legislation in the House this week.
By Gabrielle Levy  Oct. 2, 2017
Featured Image Credit:   After the mass shooting in Las Vegas Sunday, the House may soon legalize the use of gun silencers. (Samuel Corum/Anadolu Agency/Getty Images)
The House is poised to pass legislation legalizing the use of gun silencers as early as this week, a move that critics say could make it more difficult to identify where gunshots are coming from during a mass shooting like the one that took place in Las Vegas Sunday night.
A provision called the Hearing Protection Act, tucked into the bipartisan Sportsmen Heritage and Recreational Enhancement, or SHARE Act, would eliminate restrictions on silencers and instead treat them as ordinary firearms. Under the National Firearms Act of 1934, suppressors – along with "destructive devices" such as grenades or rocket launchers, "sawed-off" shotguns and machine guns – require federal registration and a special license to own, as well as a $200 tax stamp to purchase that would also be repealed under the proposed law.
Source – USNews
***
Trump may open up exports of American guns
The administration is considering shifting oversight of gun exports from the State Department to the Commerce Department. The proposed change would treat handguns more like commodities and less like military weapons, and loosen the bureaucracy for gun manufacturers.
The stock prices for Sturm Ruger (RGR) and American Outdoor Brands (AOBC), which owns Smith & Wesson, surged last week after Reuters first reported that the shift was under consideration. The news was later confirmed by CNNMoney.  (Editor Comment:  This was from export / silencer legislation not self defense purchasing from Las Vegas shooting incident.  See same paragraph above.)
A State Department official told CNNMoney that the administration was working with Commerce "to ensure that U.S. industries have every advantage in the global marketplace, while at the same time ensuring the responsible export of arms."
***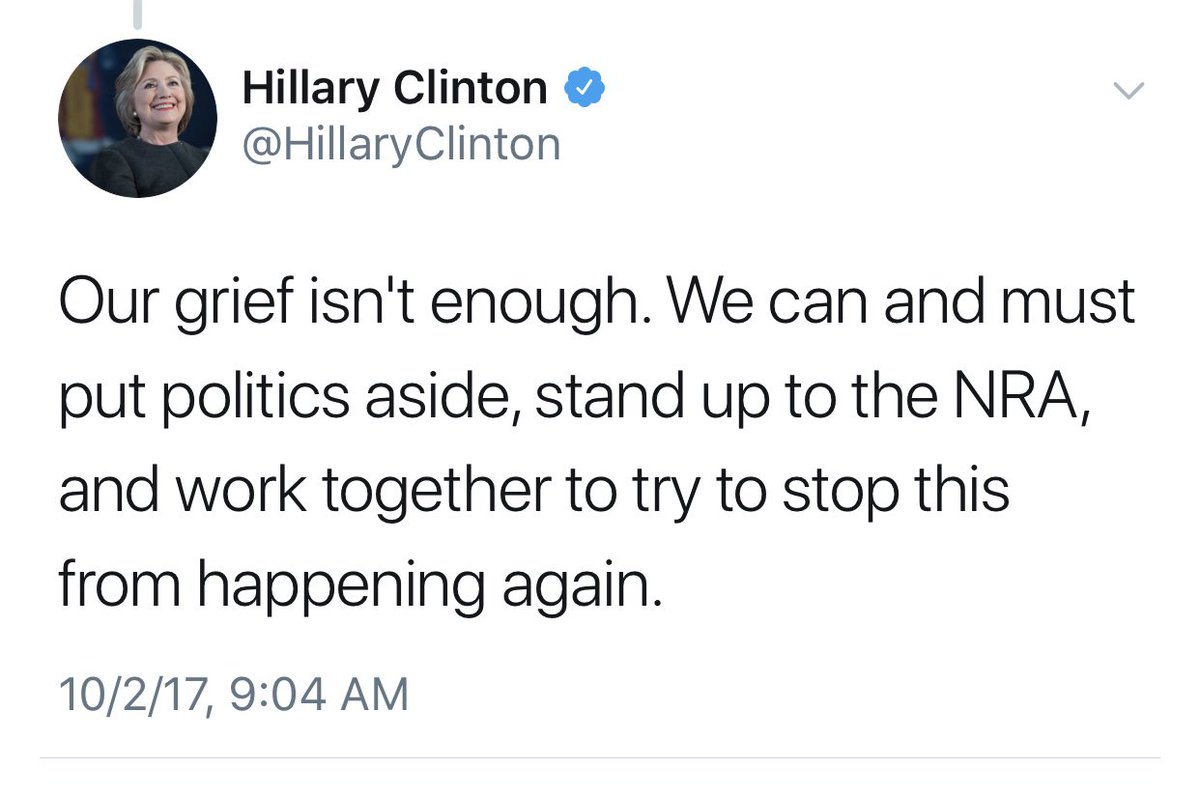 ***
CBS Legal Exec: No Sympathy For Vegas 'Because Country Music Fans Often Are Republican'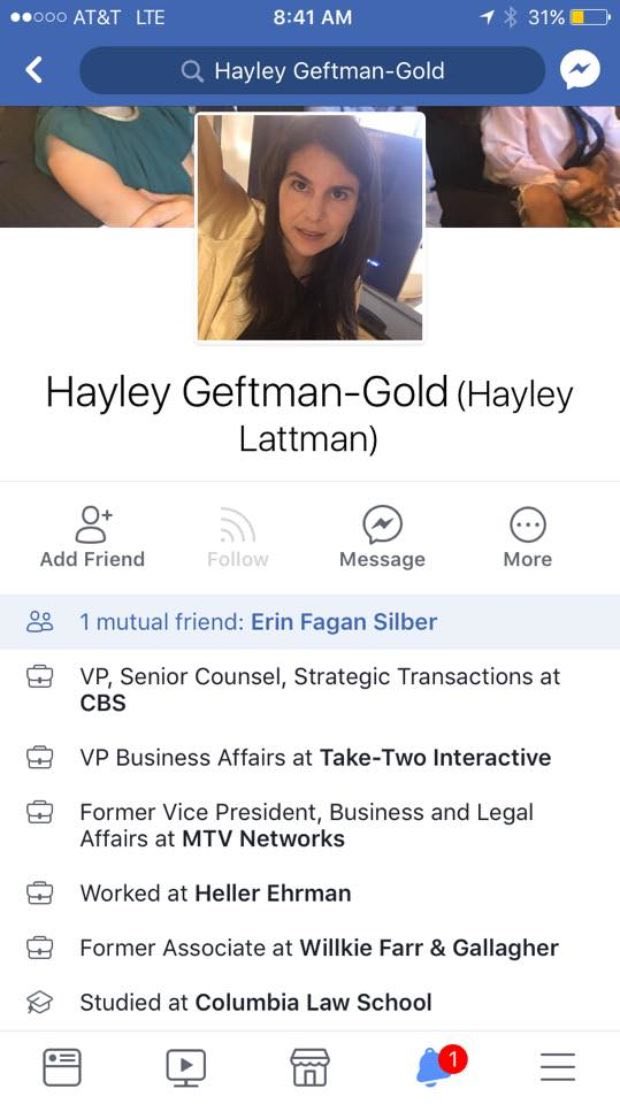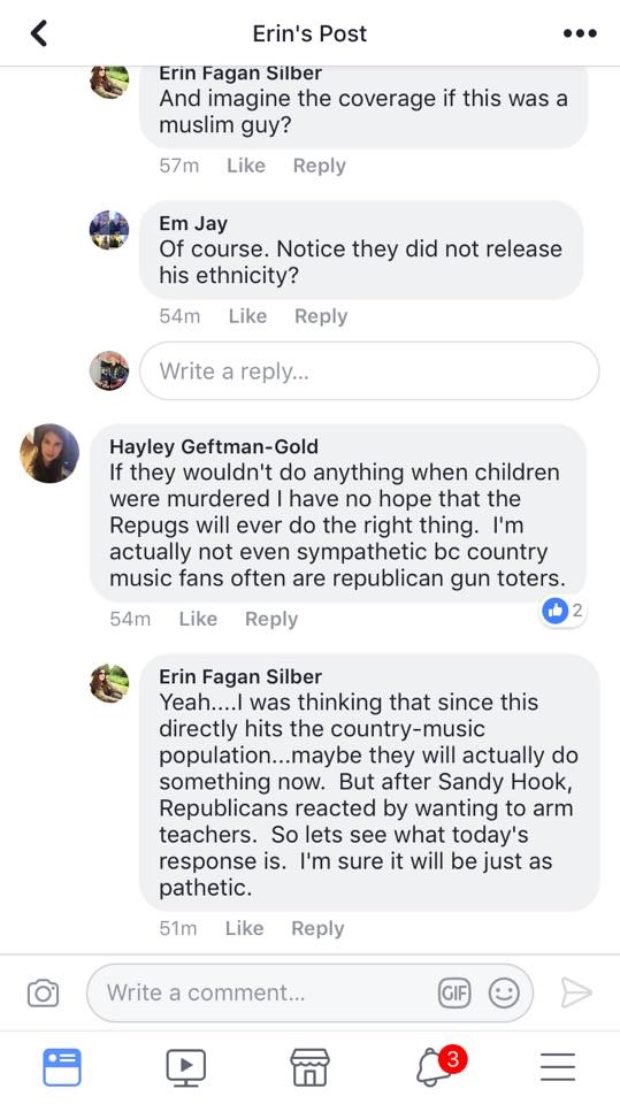 10:43 AM – 2 Oct 2017
***