Was the Nevada Shooting a
False Flag

?
Some things are just not adding up in the Las Vegas "lone wolf" mass shooter story. The alleged shooter, Steven Craig Paddock, NV, 64, appears to have been raised in a crime environment by a father on the FBI most wanted list.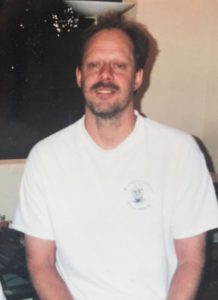 Paddock is supposed to have been an accountant or successful in real estate but somethings just don't add up. Was he leading a double life? Could he have used his planes to move contraband?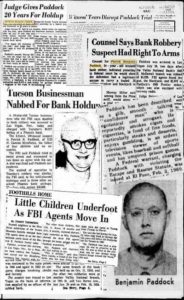 This picture is Paddock in the late 80's-early 90's.   Is this an accountant or maybe a hot-shot pilot?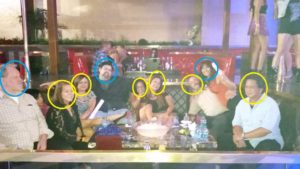 With his knowledge of weapons and personal cache of 42 total weapons plus explosives, was he just a gun collector?
Gambling,  29 total suitcases, two planes, 42 total guns which include an M260 and at least two fully automatic rifles, two shooting platforms, surveillance cameras, and MUCH more. Sounds more like a person running contraband than real estate properties.
*****
What Guns Were Used in Las Vegas Shooting?
By: Rick Write  10/2/17
Multiple mainstream news outlets are claiming that the primary weapon used was an M249 SAW.  I will say for 100% certain that was not the primary weapon used.  The weapon used in this shooting has a cyclic rate of fire of around 600 rounds per minute.  An M249 has a cyclic rate of about 900 rounds per minute.
Before I jump into the deeper details I want to give you a quick rundown on what I believe is true (with the current information at hand).
Primary weapon was not legal.  Full auto machine guns have not been legal since the NFA for your everyday citizen to own.
Use of devices like Binary triggers and the like do not stand up to the cadence and pace that was kept.
Most likely a belt fed machine gun firing a heavier type bullet (I.E. 7.62 and up)
AND
…..Ultimately, don't believe the sensationalism that is already coming out about the need for gun control.  None of the proposed firearm legislation could have prevented this.  Stephen Paddock had no criminal history according to main stream outlets, and a relative, Eric Paddock (Brother), said "He was not an avid gun guy at all".  This all points out to help from larger organizations…..
Source – TheRedElephant
***
42 guns, loaded high-capacity magazines found in Vegas shooter's hotel room and Nevada home
By Meghan Keneally    Oct 2, 2017
A total of 42 guns were found in the suspected Las Vegas shooter's hotel room and house, police said Monday night.
Las Vegas Police Department Assistant Sheriff Todd R. Fasulo said that 23 guns were found in the Mandalay Bay Hotel and Casino room where suspected shooter Stephen Paddock fired into a crowd, and 19 were discovered out of his Mesquite, Nevada home.
Multiple loaded high-capacity magazines were found in the hotel room, law enforcement sources said earlier on Monday.
A modified bump stock rifle was also found, which allows a gun to simulate rapid automatic gunfire. Law enforcement officials are still in the process of examining firearms to determine if they were capable of firing automatically.
One official said Paddock had a camera mounted in the room, apparently to record himself.
In a separate location searched by authorities, tannerite, an explosive used in target practice, was found, sources said.
Source – ABCNews
***
INSIDE THE HOTEL ROOM: @boston25 has posted exclusive photos taken inside the shooters hotel room showing gun, ammo, bipod, optics.
Source – Twitter
***
Police Scanner Recording
>9:10 reports shooter on 15th floor
>18:10 "shots fired on 29 and 32nd levels"
>18:25 "we are coming out on 32nd floor"
>18:45 "we have a security officer shot in the leg on the 32nd floor"
>19:15 "he shot down the hallway and hit a security guard" (32nd floor)
>19:35 "we'll need the 29th floor, it sounds like its confirmed there are at least 2 shooters with fully automatic weapons"
>26:30 "about 3 minutes ago a black unknown truck (unidentified) ripped out of the parking lot east of Excalibur heading south to the Delano, it was reported by several people and witnessed by me, keep an eye on it"
>36:10 "He's over in Tropicana/Motel 6, older white male with fatigues and a black bag, pedestrians say he came from the area of the shooting, he went into the motor home"
>37:15 "theres one 'WMA' in black fatigues and a white RV off of Koval and Tropicana, south of"
>41:30 (at Mandalay Bay) "nothing has been evac'd"
>43:05 "…at Reno and Tropicana we might have a possible… I need more units"
>47:10 "…confirming the Mandalay Bay, and Alibaba and Guille's(?) are the two shooting locations, do we have a third?"
https://www.youtube.com/watch?v=gpMrm1xUJ40
*********************
Editor Comment:  We apologize for unintended incorrect image added and error has been resolved.
AMERICAN DIGITAL NEWS SERIES POSTS:
NEXT POST: DID THE NEVADA SHOOTER ACT ALONE?