disrupt
(dĭs-rŭptˈ)
To throw into confusion or disorder
To interrupt or impede the progress, movement, or procedure of
To break or burst; rupture
******************************************
To throw into confusion or disorder:
The Purple Revolution is the color code for a planned overthrow of our sovereign nation, America. As George Soros has shared:
     "Democracy and open society cannot be imposed from the outside because the principle of sovereignty stands in the way of outside interference…. Admittedly it is difficult to interfere with the internal affairs of sovereign countries, but it is important to face up to the problem."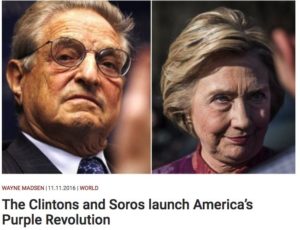 Irregardless of who won the election last November 8th, 2016, the Purple Revolution would be unleashed in full. Trump's sweeping election win saw Hillary Clinton, and those on the podium with her, wear purple during her "concession speech." This was to symbolize the beginning of the "resistance" to her loss and to any acceptance that Donald Trump WAS her and America's in-coming President.  Any issue that could be capitalized into a protest or march was used, as were ongoing methods to DIVIDE the people of our nation.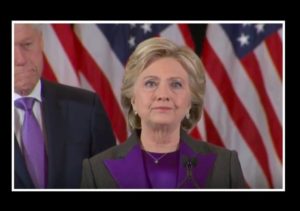 Agent Provocateurs, often in black garb, were thrown in to add confusion and disorder to "Not My President" protests and "Woman's March." Antifa was born prior to Donald Trump's inauguration, during the time police and the Department of Justice remained under President Obama. This was also before the self-described "weaponized autistic" of 4chan used their skills to identify violent and destructive Antifa members and leaders. Fist and mace evolved to add – helmets, 2X4's, bike locks and baseball bats.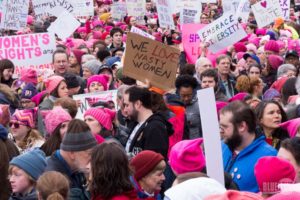 Woman's Rights March aka P*$$y Hat March
To interrupt or impede the progress, movement, or procedure of:
With President Trump in office and Attorney General Jeff Sessions sworn in, increasingly violent protesters went to extremes to "mask" themselves.  Identified protestors committing crimes began to be arrested and received significant prison sentences, while groups like OathKeepers, Project Veritas and 4chan began infiltrating Antifa.  And to the disappointment of Soros and his ilk, the Purple Spring became the Purple Summer and now the Purple Fall with little progress breaking the principle of sovereignty.  In fact, increased arrest and mass identification of Antifa members diminished their numbers until it was necessary to bus groups from surrounding states to assigned protest areas. Protests issues moved from Russiagate to Hysterical Monuments to Puerto Rico Hurricane Relief and more.  Helmets, 2X4's, bike locks and baseball bats evolved to add explosives, smoke bombs, ice picks and knives.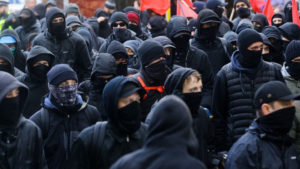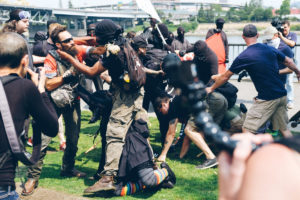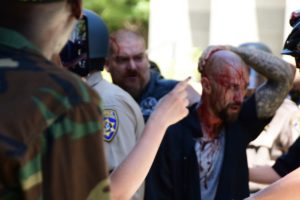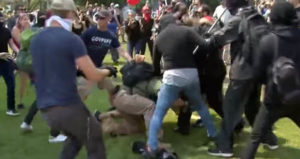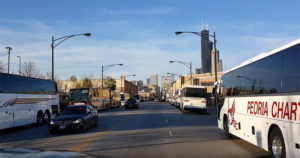 To break or burst; rupture:
Heading into a Purple Winter without much headway; all while President Trump is gaining strength, is not acceptable to Soros and his fellow Trump/sovereign-loathing globalists.  As President Trump declares America sovereign to the world at recent G20 summit in Germany and United Nations summit in New York City and states "We Will Make America Great Again and We Will Make America Safe Again." Forces determined to crush such notions are changing tactics and enlisting "protestors" prepared to step-up their game with deadly violence. This is the point where protesters become domestic terrorists – prepared to BREAK or BURST; RUPTURE anything or anyone in their way, indiscriminately.  Explosives, smoke bombs, ice picks and knives evolve into ARSENALS AND ARMED GANG MEMBERS with an unending supply of funding and Deep State Support.  Here are a few of the new "Antifascist" members: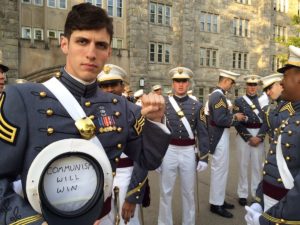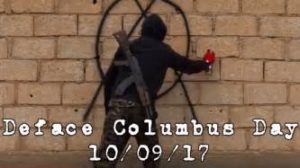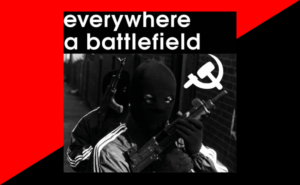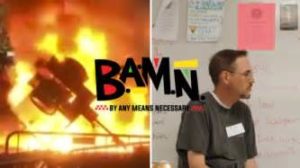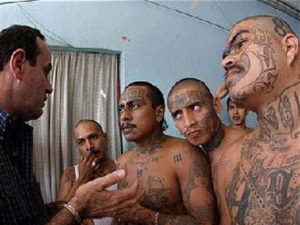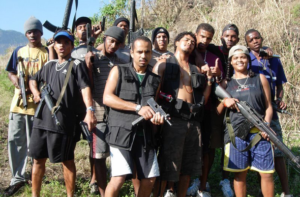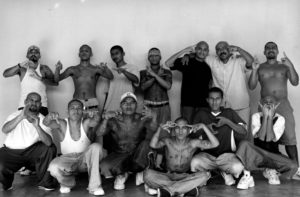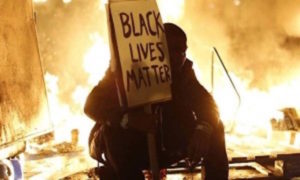 ******************************************
Johnson City man arrested after deputies find automatic weapons, 900+ rounds of ammo in stop
By News Channel 11 Staff and Jordan Moore    
According to the release, deputies found a loaded .357 magnum, a loaded .45 semi automatic, a full automatic AR rifle in .223 caliber, 1 full automatic AR rifle in .308 caliber, over 900 rounds of ammunition, as well as survival equipment.
Monday afternoon Sheriff Ed Graybeal said every clip and gun deputies recovered in the vehicle, was loaded.
Source – WJHL
******************************************
Coming to a City Near You – SO STAY AWAY!!
NOIACP-Call for action October 21-24 @ the International Association of Chiefs of Police in Philly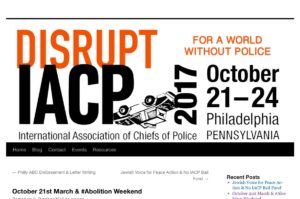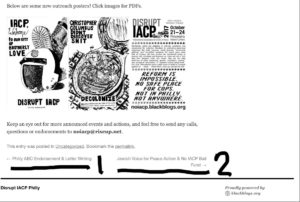 Note at the bottom of the link in (3) No. 1 Philly ABC Endorsement & Letter Writing. "ABC" is Philly Anarchist Black Cross. No. 2 Is Jewish Voice for Peace Action & No IACP Bail. Both are listed as participants to assist arrested anarchists.
Source – Blackblogs
Also of interest –Philly Anti-Capitalist Philly Anti-authoritarian News and Funders for Justice
******************************************
November 4th – What is the significance of this day?
1921 The Sturmabteilung or SA (the "Brown Shirts") is formally formed by Adolf Hitler,
1979 500 Iranian "students" seize US embassy, take 90 hostages (444 days), Eve of Guy Fawkes Day,
Or as I like to hope – 1939 First air conditioned automobile (Packard) exhibited, Chicago, Illinois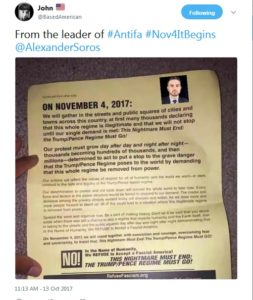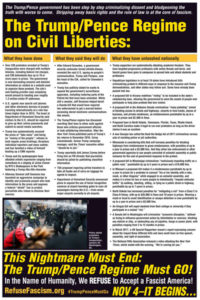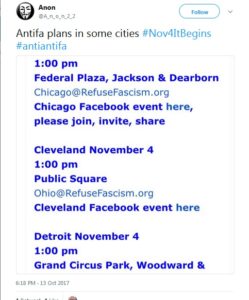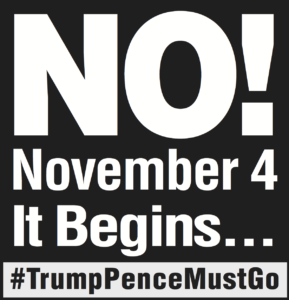 ******************************************
REFUSE FASCISM SOCIAL MEDIA SAMPLE KIT
Sample Twitter Posts:
Hashtag:
#Nov4ItBegins
Post on hashtags, trends and @ people who are outraged about the Trump Regime. Search popular hashtags on twitter ie:  #ImpeachTrump #Resist #Resistance
Sample Tweets:
This nightmare must end: The Trump/Pence Regime Must Go!
#Nov4ItBegins Protest everyday til they are gone.
Nuclear war could be launched by Trump regime at any moment
It's DANGEROUS to wait until 2018 or 2020
refusefascism.org
#Nov4ItBegins
There is a plan to drive out the Trump/Pence Regime
For it to succeed, YOU are needed!
refusefascism.org
#Nov4ItBegins
There is a plan to drive out the Trump/Pence Regime
For it to succeed, YOU are needed!
refusefascism.org
#Nov4ItBegins
We are now being ruled by a fascist regime. Every day is a danger to humanity.
Act with us
#Nov4ItBegins #Resist refusefascism.org
Trump is will let people die. Are you willing to let him?
If not, join us now. The regime must go
refusefascism.org #Nov4ItBegins
Fact: The country is now ruled by white supremacists
Do you accept this? If not, spread the word -> #Nov4ItBegin
refusefascism.org
We are being ruled by willful ignorance that may end up destroying civilization.
Act on what you know
#Nov4ItBegins
Refusefascism.org
Fascism relies on violence & threats of violence to consolidate power
Stop them before it's too late
refusefascism.org
#Nov4Itbegins
November 4. It begins. The Trump/Pence Regime Must Go
If not now, when? If not YOU, who? #Nov4ItBegins #Impeach
Refusefascism.org
Sample Facebook Posts:
On November 4: take to the streets and public squares in cities across the country, continuing every day — not stopping– until our demand is met. This nightmare must end, the Trump, Pence Regime Must Go. Find your city here: https://refusefascism.org/protests-and-events/
Find the Facebook event for your city:
Emphasis on BIG cities, Los Angeles, New York, San Francisco, Chicago
Source – Refuse Fascism