Are you willing to exchange your privacy rights for creature comforts and entertainment values?
What are Guestroom Data Packets and Deep Mesh Networks?
Welcome to the 21st century where millennial's have ushered in the new age of convenience and creature comforts. The new technology age makes even the simplest of tasks more manageable and monitoring requires no more than logging into their handheld smart devices. These technology advancements have brought about significant changes in our everyday lives. 
  Closing the garage door from your office cubicle, turning on the crock pot during your lunch break, having the vacuum cleaner run while you are gone or raising the living room shades are as simple as pressing a button. Alerts when someone walks up to your front door, notification of a motion detector going off, securing the front door lock after leaving the house, opening or closing your security gate for service providers are a few of these "modern" conveniences.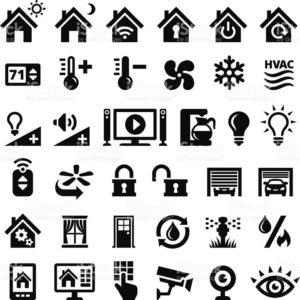 Turning the water heater on in time for a hot bath after long day at work and reminders that you are low on milk from your smart refrigerator are managed on these smart systems. Your CO2 will alert you (and others) on your smartphone, from where you can either call 911 or silence the alarm, in case a piece of burnt toast is to blame. But these convenience comforts come at a cost. What about our privacy?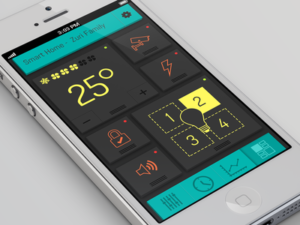 Just as our smart devices uses wifi and hotspots for connectivity, our lives or should I say our lives conveniences are transmitted in bits and bytes over the air waves. Not only do hackers, scanners and criminals intercept this information for nefarious purposes but companies' data mine and sell this information to market the latest and greatest products to make our lives even easier as well. Have we thought about total strangers knowing when the water level lowers in our toilets, or when the integrated television in our bathroom mirrors isn't on? Utilities are included as well, are they monitoring the electrical consumption for usage spikes or has the water line developed a leak? Your smart device will receive notifications for that as well.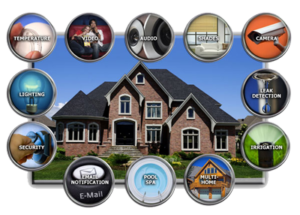 Are we being watched by the watchers? The security and IT professionals that monitor and use the information sent in these data packets for analysis are licensed, trained professionals right? There is a check and balance in the residential industry of home automation but what about elsewhere? This article started with home security and technology innovations but is morphing into the hospitality industry and our time away from home. We expect the same conveniences in posh hotels as we enjoy in our homes daily and are unwilling to compromise. Vacations used to be the extravagant now there is an expectation to maintain our current level of interaction with automation and technology.
Corporations like MGM Resorts International have embraced this age and are acknowledged as a leader in adopting and deploying hotel guestroom technology. Their properties offer wireless networked electronic locks for security, environmental and thermostat controls for guest comfort,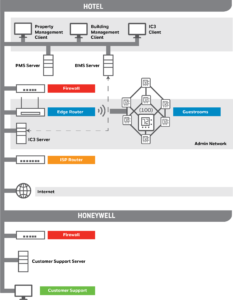 multiple entertainment options, refrigerated minibars for convenience, and other guest controls for thousands of properties with one highly reliable, intelligent communication platform, Honeywell's INNCOM Deep Mesh Network.
"MGM Resorts International recognized early on that it wanted to interconnect and communicate with each of its thousands of guest rooms to ensure guest safety, convenience and comfort. This required an intelligent device in each room linked to a total-property converged network platform to monitor in-room systems and collect environmental data," said Kevin J. Fellows, director of enterprise architecture, media and guest technology for MGM.
Fellows explained that INNCOM's Deep Mesh Network is reliable for MGM Resorts' large number of rooms and devices because of its built-in intelligence. MGM Resorts utilizes INNCOM in its MGM Grand Las Vegas, The Mirage, Delano, Bellagio; and at MGM Macau in China. INNCOM installation at MGM Resorts' Mandalay Bay in Las Vegas occurred in 2015.

"The Deep Mesh Network interconnects hundreds of wireless edge routers throughout each property to establish a redundant-process communication web to transmit the guestroom data packets. If a transmission from one room does not instantly reach our server, the network automatically retries through other router pathways.  The Deep Mesh Network monitors the health of each room's guest-facing environmental devices," said Fellows. "The INNCOM system gathers guestroom environmental device information and notifies property maintenance staff if there is a maintenance issue."
  The systems monitor room environmental data messages and pass the communications across their guestroom network firewalls.  The INNCOM thermostats are the communication hub in each guest room. They collect data from the door locks, minibars, and other systems and communicate with the edge routers within each property's Deep Mesh Network.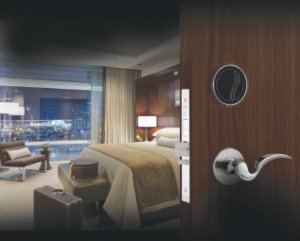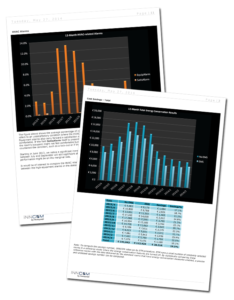 This allows MGM Resorts to delivers the total experience: guest comfort, elegant user controls, integrated room automation and energy savings through the use of touch-capacitance glass surfaces. And their clients not only expect but demand these features in their time away from home and companies like INNCOM have accomplished making these the norm rather than the exception by transforming data into actionable information. INNCOM also tracks and reports occupancy status with infrared occupancy sensors that deliver data to guestroom temperature and lighting controls as well as reporting guest status changes to the front desk and the back office, HVAC equipment run-time, guest security alerts and network availability utilizing integrated room automation systems solutions. INNCOM's INNcontrol™ 3 and its Deep Mesh Network make it possible to integrate many compatible systems so operators can remotely manage all property guestroom systems. INNCOM ASX Analytics Services Reports provide the metrics and analysis on all measurable data on room equipment and utilization to maximize operating efficiency and profitability. Hospitality solutions must be multifaceted simultaneously addressing: guests' expectations of comfort, safety, and convenience and Honeywell's INNCOM system does just that with the most collaborative guestroom automation platform in the world.
The future belongs to organizations that harness the information locked in massive data streams!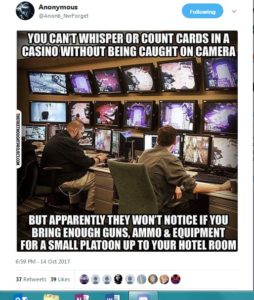 Now with knowing this information, how can the powers that be NOT know what happened in Room 32-135 on October 1, 2017? The guestroom data packages were transmitting information in redundancy to the front desk, housekeeping and maintenance concerning conditions in that suite. What do the watchers know about that fateful night? And why has the information not been shared with the public?
https://www.wmbfnews.com/clip/13785254/raw-nc-man-stayed-in-same-hotel-room-as-suspected-las-vegas-shooter
Above is a previous guests recording of Room 32-135 amenities.
Contributing Sources:  ZigBee,  Hospitality Upgrade, Honeywell INNCOM, MandalayBay.com