TRU

th

MA

chine Exclusive for

A

merican

D

igital

N

ews
Soros Transfers $18 BILLION To His Open Society Foundations
Inside Philanthropy reported last year that left-wing financier George Soros, who built one of the world's largest fortunes through a famous series of trades, and who has said that he considers himself to be "some kind of god," began laying the groundwork for the foundation to continue his mission after he dies.  Yesterday he transferred $18 billion to the Open Society Foundations, the network of non-profits he uses to advance his ideology both in the United States and worldwide.  Perched atop the vast operation that is the Open Society Foundations is Soros, America's 16th richest man, who's worth $24.5 billion currently. Soros has been at the forefront of promoting globalist ideals for some three decades with his global network of foundations, giving away close to $12 billion.
Soros is 85 years old now, and we often wonder what role his children are likely to play in carrying on his philanthropy when he is no longer around. As reported last year, the Open Society Foundations has been quietly preparing for a post-George era by creating a stronger governance and management structure to guide a professionalized foundation for decades to come—one that is likely to absorb the bulk of the Soros fortune. (That fortune, as we've pointed out, will likely grow even larger in coming years, judging by Soros' investing track record of late. He's more than tripled his wealth since 2005.)
Grover Norquist, president of Americans for Tax Reform, suggested that the transfer is a way for the 87-year-old Soros to avoid the estate tax — also known as the death tax — which penalizes large inheritances.  The transfer today is roughly equivalent to the GDP for the country of Afghanistan (Economy   $19,469,022.21).
Soros' foundation is now the second-largest philanthropic organization in the U.S., according to the WSJ's report, behind only the Bill and Melinda Gates Foundation.  The Open Society Foundations is bigger than you think. In fact, it may be the largest philanthropic organization ever built, with branches in 37 countries. While the Gates Foundation spends more money, OSF has a larger footprint worldwide thanks to its many local offices, including throughout Africa. OSF's budget will be around $930 million this year—which is substantially more than Ford's total grantmaking.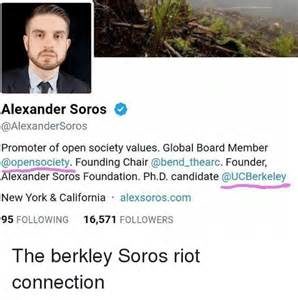 That budget is set annually by George Soros, who's given away nearly $12 billion since he got into philanthropy decades ago. Nevertheless, thanks to his skills in financial markets, Soros—who recently turned 85—is now richer than ever, with a net worth estimated at $26 billion. The bulk of that fortune is slated to go one day to OSF, creating a massively endowed foundation that, in recent years, has been redesigned to exist in perpetuity according to
Philanthropy vs. Tyranny: Inside the Open Society Foundations' Biggest Battle Yet
by David Callahan.  The Open Society Foundations will not operate as a family foundation when Soros is gone however. Two of his sons, Alexander and Jonathan, serve on its global board for the time being.
While Soros himself is famous—or infamous, depending on your worldview—the giant foundation he funds is not as high-profile as you might expect. There are some reasons for that. In its communications with the outside world, OSF tends to spotlight the issues it cares about as opposed to its own doings. Don't look on OSF's website for press releases touting new grants or a blog where staffers muse about their theories of change. On the other hand, you may find articles about Islamophobia in Europe or the drug war in Brazil but the foundation's president, Christopher Stone, keeps a relatively low profile.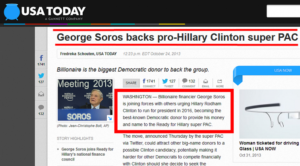 Leaked emails from Hillary Clinton campaign manager John Podesta's personal email account published by WikiLeaks reveal the Clinton campaign's coordination with George Soros's Open Society Foundations on the subject of police reform.  Soros, who has given almost $10 million to Clinton super PAC Priorities USA, is a major funder of Black Lives Matter. The Washington Times reported in August that Soros has given at least $33 million to the group through the Open Society Foundations (OSF), which he funds and controls.
Internal OSF documents say the mainstreaming of "implicit bias" is meant to serve as a foundation from which to overhaul the nation's anti-discrimination laws and make it easier to file racial discrimination lawsuits by eliminating the need to prove intent.  Both OSF and Clinton have called to crack down on police officers' "implicit bias" here in the United States.  OSF defines "implicit bias" as:
Implicit bias occurs when someone consciously rejects stereotypes and supports anti-discrimination efforts but also holds negative associations in his/her mind unconsciously.
NYTimes
article recalled during the first presidential debate, Hillary Clinton argued that "
implicit bias is a problem for everyone, not just police
." Her comment moved to the forefront of public conversation.
Also according to leaked documents from OSF, the foundation has channeled significant funding to Europe, for example, to defeat populist candidates and movements who clash with Soros' open borders worldview. Soros has also used OSF to secretly funnel money to foreign government officials, funneling the money through a German think tank in order to skirt foreign laws against doing so. The foundation has also successfully influenced global migration policies, according to one internal OSF memo, which said Europe's refugee crisis last year provided "new opportunities" for the organization to exert its influence.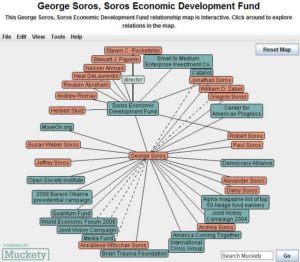 Through advocacy efforts, education campaigns and media influencing projects, Soros, a Hungarian born US citizen, uses a network of nonprofits and partner organizations to affect electoral outcomes around the globe in support of his open borders worldview.  Another document, shown below, lists many of OSF's payments related to the 2014 European Parliamentary elections.
Open Society Initiative for Europe (OSIFE)
The European Elections 2014 is a flagship project of the Open Society Initiative for Europe (OSIFE) that views European elections in 2014
 –
including national and local elections in key 
countries such as France, Hungary and the Netherlands
 –
as a pivotal moment that can either rejuvenate or seriously harm European democracy, a test of the depth of the gap between 
governments and citizens on European integration. The European Parliamentary elections in May 2014 present a crucial opportunity for citizens and civil society actors to help influence and 
shape the agenda of the European Union in the EU's legislative period 2015
-2019. OSIFE identified three main aims: 1) to support projects that amplify the voice and demands of constituencies 
that are far from the centers of power, 2) to fight all types of hate speech, and 3) to mobilize voters to take part in this rare political moment of transnational democracy.
This document lists all the elections-related grants that OSIFE is supporting through the European Elections 2014 project (open call grants, targeted mobilization efforts, up-scaling grants and 
grants related to post-election actions), the Hungary project, the Italy project and the Open Society Fund to Counter Xenophobia, as well as election grants from the At Home in Europe and 
European Civil Liberties projects. Finally, there is an election-related legacy grant from the Open Society Youth Initiative and a co-funded project of OSIFE with the OSF Information Program.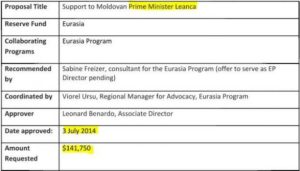 From July 2013 to February 2015, OSF,  secretly paid the salaries of three key staffers to then-Moldovan Prime Minister Iurie Leanca, funneling the money through a German non-profit in order to skirt Moldovan laws against doing so, according to a leaked OSF document.
The July 2014 document, which appears to be an approved funding proposal, was one of 2,500 OSF documents published by DCLeaks, which releases documents from leaders around the world and has previously released emails from Republican Party staffers.
There were also DCLeaks documents reported by
Daily Caller
about OSF's apparent strategy to influence the Supreme Court's ruling in a case involving illegal immigration enforcement.  That report noted some of the "new challenges" faced by the organization, including the Supreme Court case of 
U.S. v Texas
, which addressed an executive order from President Barack Obama granting legal status and work permits to 
millions of illegal immigrants
.
The 2011 document, entitled "Extreme Polarization and Breakdown in Civil Discourse," names prominent critics of radical Islam, such as Pamela Geller, Frank Gaffney, and Robert Spencer as targets for opposition researchers working on a project operated by the Center for American Progress (CAP), a liberal think tank that has received millions of dollars in grants from Soros' groups.  In the memo, Open Society Foundations (OSF) executives lamented that progressive groups and members of the Arab, Middle Eastern, Muslim, and South Asian-American (AMEMSA) community lacked "high quality opposition research" to combat "anti-Muslim xenophobia and to promote tolerance."  To close that gap, OSF sought to provide a $200,000 grant to CAP, which was founded in 2003 by Hillary Clinton's campaign chairman John Podesta according to the
Daily Caller.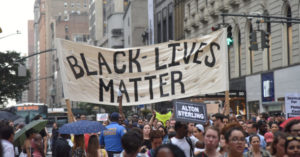 More recently, an October 2015 document came to light showing that Soros' Open Society U.S. Programs had donated $650,000 to "invest in technical assistance and support for the groups at the core of the burgeoning Black Lives Matter movement." Since then, several
BLM
protests have turned violent.  That same document details how this group successfully used its "extensive networks" to pressure the Obama administration into increasing the number of refugees it would take to 100,000, despite concerns that Islamic terrorists could use the refugee program to infiltrate the U.S.
It should come as no shock that the George Soros' Open Society Foundations is one of the least trusted think tanks in the world.  However, a recent analysis from 
Transparify
 — the "first-ever global" transparency rating group — found the billionaire and left-wing donor's organization to be the least transparent American think tank it reviewed in 2016.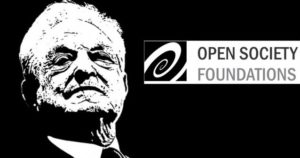 Open Society Foundation Mission statement from their website states it all:
The Open Society Foundations work to build vibrant and tolerant societies whose governments are accountable and open to the participation of all people.
We seek to strengthen the rule of law; respect for human rights, minorities, and a diversity of opinions; democratically elected governments; and a civil society that helps keep government power in check.
We help to shape public policies that assure greater fairness in political, legal, and economic systems and safeguard fundamental rights.
We implement initiatives to advance justice, education, public health, and independent media.
We build alliances across borders and continents on issues such as corruption and freedom of information.
Working in every part of the world, the Open Society Foundations place a high priority on protecting and improving the lives of people in marginalized communities.
That leaves one to ask:  Who died and made them rulers of the earth?
Contributing Sources: Daily Caller  InsidePhilanthropy Daily Caller Daily Caller