More sexual exploitation revelations are share almost daily since Harvey Weinstein's story broke but it would be blatantly hypocritical to act like what has been share comes as a surprise. Stories of "casting couch" payments have been shared by stars and starlets for decades.
Newsweek would do a story titled "The Casting Couch" in 1975, in which it quoted the words on a plaque above the couch in the office of a Tinseltown producer in the 1950s: "Don't forget, darling, tomorrow you're going to be a star." And New York Post shared the memory of Marilyn Monroe who once famously wrote in a memoir about the sexual predators in her industry. "I met them all," she said. "Phoniness and failure were all over them. Some were vicious and crooked. But they were as near to the movies as you could get. So you sat with them, listening to their lies and schemes. And you saw Hollywood with their eyes — an overcrowded brothel, a merry-go-round with beds for horses." And Hollywood sold sex, from Marilyn Monroe and Judy Garland to Shirley Temple.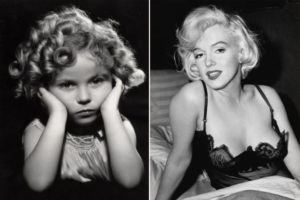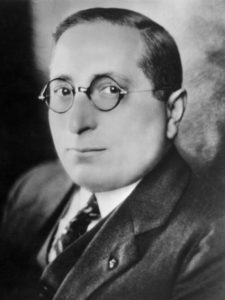 Louis Mayer would direct a 16-year-old Judy Garland to sit on his lap, whereupon he'd palm her left breast while telling her, "You sing from the heart" — a creepy anecdote Garland recalled in a memoir. And an 11-year-old Shirley Temple got her first — and, she thought, hilarious — peek at the male anatomy courtesy of MGM producer Arthur Freed, who once dropped his pants during a meeting. Temple burst into laughter at the sight and was promptly ordered out of the room.
Monroe was among those who allegedly suffered sexual abuse at the hands of her MGM handlers.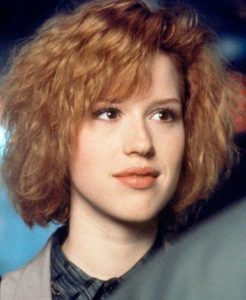 And attempts to sexually exploit did not diminish as women became more emancipated. Producers and directors still largely held power over who would work in their films.
Molly Ringwald, now 49, shared, "When I was fourteen, a married film director stuck his tongue in my mouth on set. At a time when I was trying to figure out what it meant to become a sexually viable young woman, at every turn some older guy tried to help speed up the process. And all this went on despite my having very protective parents who did their best to shield me. I shudder to think of what would have happened had I not had them," according to Breitbart.
Health care and behavioral sciences have studied abuse and over-all feelings of neglect for years. Would sexual exploitation and abuse lead to some of the negative behaviors we see today in actors who have been in show business since childhood? And it should be stressed that sexual abuse was forced on males as much as it was females, a fact well documented by the courageous Corey Feldman.
Long term effects of abuse and neglect include:
emotional difficulties such as anger, anxiety, sadness or low self-esteem
mental health problems such as depression, eating disorders, post-traumatic stress disorder (PTSD), self harm, suicidal thoughts
problems with drugs or alcohol
disturbing thoughts, emotions and memories that cause distress or confusion
poor physical health such as obesity, aches and pains
struggling with parenting or relationships
worrying that their abuser is still a threat to themselves or others
learning difficulties, lower educational attainment, difficulties in communicating
behavioral problems including anti-social behavior, criminal behavior.
From Ryan Gosling, Britney Spears, Justin Timberlake, and many others started out with The Mickey Mouse Club and went on to launch standout careers while Macauley Culkin launched his movie career in Home Alone. It seems Disney's work has to often been sexual and dark in nature, irregardless of it's target audience. Children become attached and relate to the child stars and as they grow up, so do their idols. Teens see these individuals as role models and way to often their role models are hyper-sexual, self-destructive and struggling in relationships. Will many of these child acting individuals come forward with stories of sexual abuse in the days to come?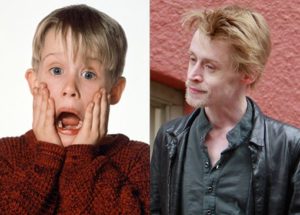 Macaulay Carson Culkin became famous as a child actor for his role as Kevin McCallister in the family comedy Home Alone and its sequel Home Alone 2: Lost in New York. Culkin has struggled with relationships, substance abuse and appears in poor health.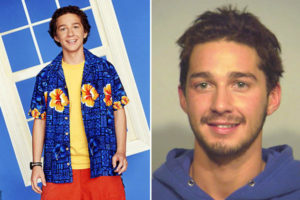 Shia Saide LaBeouf is a performance artist and filmmaker. He became known among younger audiences as Louis Stevens in the Disney Channel series Even Stevens, a role for which LaBeouf received a Young Artist Award nomination. In recent years, LaBeouf has become better known for run-ins with the law, crazy behavior and bar fights than acting credits. He is also famous with many for his challenge to 4chan to locate the Trump-bashing flag he was flying, which they managed while publicizing the event.


Ryan Thomas Gosling is a Canadian actor and musician and began his career as a child star on the Disney Channel's The Mickey Mouse Club. Gosling didn't get much screen time as a Mouseketeer because, in his words, the show's producers "realized that I wasn't really up to snuff in comparison with what some of the other kids were able to do." He recently spoke out in regards to the sexual misconduct allegations against film executive Harvey Weinstein by tweet, saying: "I want to add my voice of support for the women who have the had the courage to speak out against Harvey Weinstein."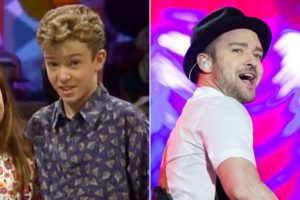 Justin Randall Timberlake is a singer-songwriter, actor and record producer. The ex-*NSYNCer most recently released an album, the two-part 20/20 Experience, in 2013 — the same year he appeared in both Runner Runner and the Coen Brothers' Inside Llewyn Davis. He has taken time off to be with his wife Jessica Beil and their new baby.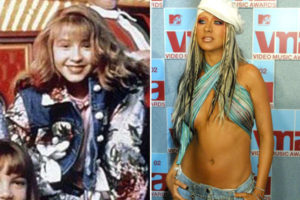 Christina María Aguilera is an American singer, songwriter, actress and television personality. Born in Staten Island, New York and raised in Rochester and Wexford, Pennsylvania, she appeared on the television series Star Search and The Mickey Mouse Club in her early years. Christina has made headlines many times for her very revealing clothing choices and recently shared a mirror-selfie using only her arms to cover her chest. She has one message: "Just so you know with me, it's all real, all the time. Felt like it was time to start sharing some personal stuff with you guys And it's just the beginning. Night night. X," Aguilera captioned the photo.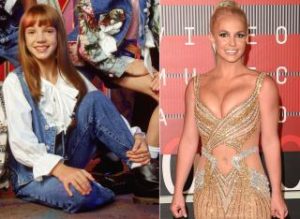 Britney Jean Spears is a singer, dancer, and actress. Born in McComb, Mississippi, and raised in Kentwood, Louisiana, she performed acting roles in stage productions and television shows as a child.Spears is also known for wearing very revealing clothing and has battled weight and relationship issues. Britney married back-up dancer Kevin Federline in 2004, and they had two sons: Sean Preston and Jayden James. She filed for divorce from him in 2006, citing irreconcilable differences.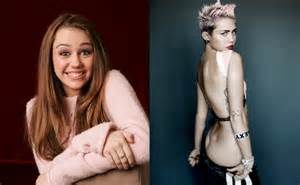 Miley Ray Cyrus is a singer, songwriter, and actress. She played minor roles in the television series Doc and the film Big Fish in her childhood. At 11 years old, the daughter of country-music star Billy Ray Cyrus learned about the casting for a Disney Channel children's television series about an average schoolgirl with a secret double life as a teen pop star. She became a teen idol starring as the character Miley Stewart in the Disney Channel television series Hannah Montana. After several overt actions, The president of entertainment for Disney Channel Worldwide shared: "Parents have invested in her a godliness. If she violates that trust, she won't get it back" Later she would gain attention for her outrageously sexual stage act which introduced the world to the term tweerking.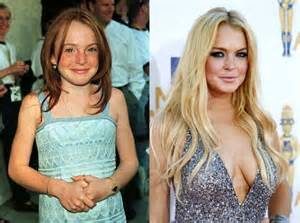 Lindsay Dee Lohan is a actress and singer. Lohan began her career as a child fashion model when she was three, and was later featured on the soap opera Another World for a year when she was 10. At age 11, Lohan made her motion picture debut in Disney's commercially and critically successful 1998 remake of The Parent Trap. Soon after quitting Disney, Lohan's on-set behavior became tabloid fodder and rumors of drug habits, and older boyfriends. A year later, two DUI incidents and three rehab stints put a once-promising career in shambles.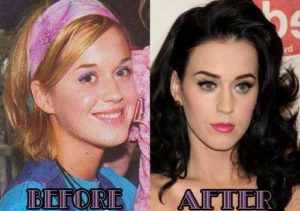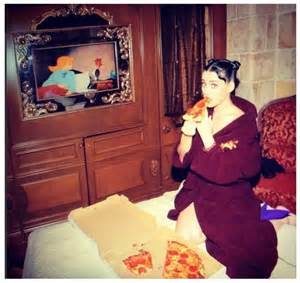 Katheryn Elizabeth Hudson, known professionally as Katy Perry, is a singer and songwriter. After singing in church during her childhood, she pursued a career in gospel music as a teenager. The future popstar was blocked from the secular world. She picketed Madonna concerts and the only book she was allowed to read was the Bible. When Perry made her big music debut with "I Kissed A Girl" in 2008, the lyrics raised a lot of eyebrows in the religious community. Music videos and pictures with pizza and her relationship with Hillary Clinton made her a person of interest to #pizzagate #pedogate researchers in 2016.
This is not to imply the above individuals were abused and/or exploited, however, more information and revelations are coming out daily as individuals speak out. And how much of the drug and relationship problems and explicit sexual acting-out by celebrities is a direct result of being abused?
Additional links:
Hollywood Sex Abuse Film Revealed
Hollywood Crew Members Still Afraid to Speak Up: 'We Don't Have the Power' of Rose McGowan or Angelina Jolie
Reese Witherspoon Reveals She Was Sexually Assaulted by a Director at 16
Kristen Stewart Addresses Sexual Harassment of Below-the-Line Workers in Hollywood
Source – New York Post, Breitbart, NSPCC, Huffington Post, Hollywood Reporter