Second of the Series
Prescott Bush and the Wall Street Nazi Connection
The fascist connection is still alive through U.S. presidents George H.W. Bush and George W. Bush.  Follow along as we introduce you to the Bush ancestry and their ties to Nazi Germany in this ongoing series.
Information found states: German-born George Scherff infiltrated the SAMUEL BUSH FAMILY genealogy with the name PRESCOTT SHELDON BUSH claiming to be the youngest son of Samuel Prescott Bush and Flora Sheldon. That would be the origin of the Bush and Prescott names.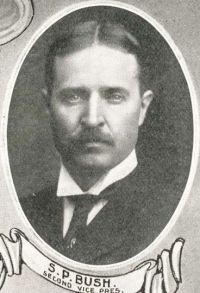 The Samuel Prescott Bush and Flora Sheldon offspring:
(Dates Unofficial)
MARRIAGE DATE: 20 June 1894 (Official date)
Robert S. Bush b. 20 Nov 1896
(The WWI draft card for Robert Samuel Bush lists 21 Nov 1895. The birth of Mary only 13 months later calls into question the 1896 birth date of Robert. The Bushes were married 20 Jun 1894, Columbus., Ohio so the 1895 birth date of Robert fits better, biologically speaking.)
Mary Eleanor Bush b. 20 Dec 1897
Margaret Livingston Bush 1899-1993 b. 19 Jul 1899
James Smith Bush 1901-1978 b. 11 Apr 1901
Samuel Prescott Bush– b. 4 Oct., 1863, Brick Church, NJ (Wrong: Brick Church is not a city or town in NJ) Most likely emigrated from Germany as industrial spy / operative., d. 8 Feb. 1948, Columbus, OH / Marriage: 27 Jun. 1894, Columbus, OH to Flora Sheldon (Appeared to escape all censuses except 1930, thus avoiding detection by Census Bureau).
Flora Sheldon – b. 17 March, 1872, Franklin Cty., OH, d. 4 Sep. 1920, Watch Hill, RI (struck by automobile).
In essence, the 1900 Federal Census was used to OFFICIALLY make Prescott Bush a natural born US citizen by inserting his name where Robert Bush's name was originally. It was necessary to 'kill off' Robert Bush to make room for Prescott Bush in the 1900 Census schedule. The claim is Robert died of Scarlet Fever at age 4 just before the 1900 Census record month of June. However, a researcher familiar with the Samuel Bush family letters said none of them mention any such death of Robert or the sadness connected to it.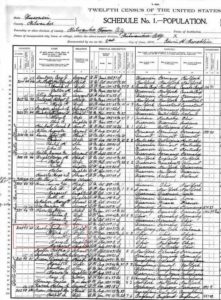 Featured Image Excerpt:  This 1900 United States Census schedule shows where 'Prescott S' was substituted for youngest son Robert S. Bush.
 A Robert Samuel Bush is listed on the World War I draft list stored at the National Archives in Atlanta. The birth date fits in with the Samuel Bushes marriage in 1894. His description of dark brown hair,brown eyes, medium height, slender build, and not bald fits in with Samuel Bush.
The following photos of the Samuel Bush family grave site in Columbus, Ohio memorizes Samuel and his wives, Flora and Martha. Especially notice the absence of baby Robert.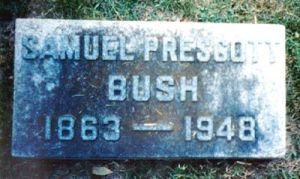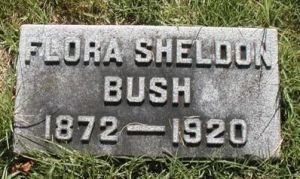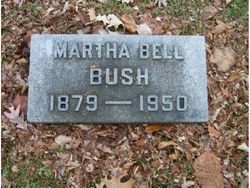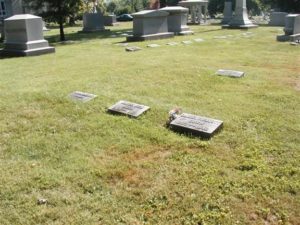 George H. Scherff Sr. / Prescott Sheldon Bush– b. 15 May 1895, Columbus, OH (Wrong), d. 8 Oct., 1972, New York, NY, (Emigrated to U.S. as George Scherff, "assistant to Nikola Tesla") / Marriage: 6 Sept., 1921, Kennebunkport, ME to Dorothy Walker (German birth records expunged.) Consistently misstated father's birthplace, citing NY and MA. Major role in "Trading with the Enemy" conspiracy in 1940's.
Dorothy Walker – b. 1 July, 1901, Walker's Point, ME, d. 19 Nov., 1992, Greenwich, CT.
In cleverly-crafted political stories, Prescott Sheldon Bush was born on May 15, 1895, in Columbus, Ohio. Ironically, genealogical profiles by some independent researchers and relatives cite his birth date as "March 12 or 13." Certainly, those tracing the Bush family roots and family history should have gotten it right. It would also seem that the son of such a prominent industrialist (with powerful political connections in Washington, D.C.) would have been given a birth certificate, clearing up this discrepancy once and for all.
The Bush family "history" also claims that the young Prescott "attended the Douglas School," also in Columbus, Ohio. The problem with this claim is that there was no Douglas School in Columbus in 1900, nor for most of the 20th century.
Prescott Bush's numerous biographies mention his graduation from Yale University in 1917, though there is no mention of a degree. Before his graduation from Yale, yet another anomaly appears – his enlistment into the Connecticut National Guard in 1916. Still, another story surfaced regarding Prescott Bush's whereabouts during 1918. Having been initiated into Yale University's secret Skull and Bones Society (some say in 1916, others claim it was in 1917), Prescott Sheldon Bush is credited with the grave robbery of the skull of Geronimo, from a graveyard near Fort Sill, Oklahoma. Though this story may only be another myth, by now it has become quite difficult to distinguish Prescott Bush's biographical fact from fiction.

The conflicting dates do not end there. While on a tour of duty in the U.S. Army from 1917-1919, Bush is credited, on August 8, 1918, with "deflecting an incoming shell with a bolo knife" and saving the lives of three allied leaders. As a result for his bravery, he,
"received the Cross of the Legion of Honor (from France), the Victorian Cross (from England) and the Distinguished Medal of Honor (from the U.S)."
Upon his return to Columbus, Ohio, in mid-1919, Bush found it difficult to explain away the concocted "war hero" story (another anomaly) and "moved to St. Louis."
The 1920 U.S. Federal Decennial Census, taken in St. Louis, Missouri, documents a "Prescott S. Bush, age 24, general manager of a hardware company." Biographical accounts describe his position as a "warehouse clerk" and not as a "general manager of a hardware store". He stated that his father's place of birth was "New York."
The 1930 U.S. Federal Decennial Census documented the family of "Prescott S. Bush, age 34." When asked where his father was born, he replied, "Massachusetts."
Even the Federal government's own Census Bureau failed to recognize this inconsistency. How is it that a 24-year-old Yale University graduate (then again a decade later as a 34-year-old banker in New York City) could be so confused about his father's birthplace?
And during this time, Wall Street bankers had already established their connections with their counterparts in Europe – the Rothschilds, the Warburgs and the Bank of England. These relationships were fortified with a series of events that gave Prescott Bush's father-in-law's company, G.H. Walker & Co. (Walker's investment firm) the international prestige George H. Walker sought. George H. Walker eventually became the president of the W.A. Harriman & Co. investment firm and assisted Averell Harriman in acquiring the Hamburg-American Line.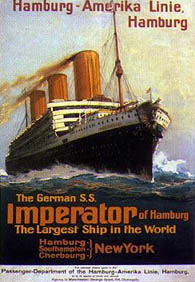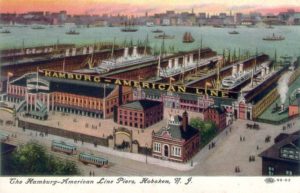 This shipping company, with the aid of the most corrupt New York bank, almost single-handedly was responsible for the infiltration of Nazis into the U.S. – both before and after the war. Today, it is obvious that total cooperation was secured by gaining complete control of the New York Port Authority, the Immigration and Naturalization Service, and key posts and persons all the way to the top in U.S. government.
With the level of "protection" afforded the Hamburg-Amerika Line, money could be shipped to the Union Banking Corporation and Brown Brothers Harriman, ultimately to be laundered and then returned to Hitler in Germany. Weapons for the waging of wars could easily be transported back to Germany and other ports throughout Europe.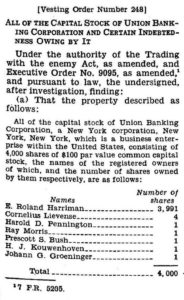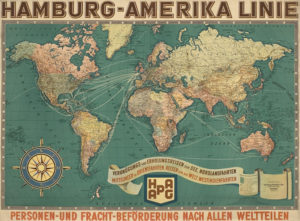 As previously mentioned, Samuel P. Bush, as director of the War Industries Board (WIB), was able to secure contracts for the Rockefellers, J.P. Morgan, Kuhn, Loeb & Company, Brown Brothers Harriman, Union Banking Corporation, George Westinghouse and other wealthy industrialists who profited from arms dealing to both sides of each war the WIB orchestrated.
It was no coincidence that Samuel P. Bush's "son," Prescott Sheldon Bush was appointed a vice-president and partner of Union Banking Corporation by its director (and now, father-in-law), George H. Walker.
Prescott Bush bank papers released from the National Archives prove his role in financing the Nazis during WWII: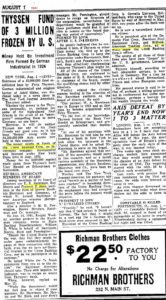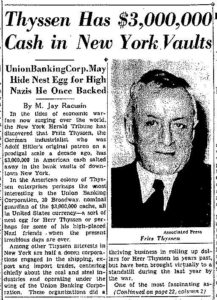 To aid his sons in their shell game, August Thyssen had established three different banks during the 1920's — The August Thyssen Bank in Berlin, the Bank voor Handel en Scheepvaart in Rotterdam, and the Union Banking Corporation in New York City. To protect their corporate holdings, all the brothers had to do was move the corporate paperwork from one bank to the other. This they did with some regularity. When Fritz Thyssen "sold" the Holland-American Trading Company for a tax loss, the Union Banking Corporation in New York bought the stock. Similarly, the Bush family invested the disguised Nazi profits in American steel and manufacturing corporations that became part of the secret Thyssen empire.
Thyssen owned the largest steel and coal company in Germany and grew rich from Hitler's efforts to re-arm between the two world wars. One of the pillars in Thyssen's international corporate web, UBC, worked exclusively for, and was owned by, a Thyssen-controlled bank in the Netherlands. More tantalising are Bush's links to the Consolidated Silesian Steel Company (CSSC), based in mineral rich Silesia on the German-Polish border. During the war, the company made use of Nazi slave labour from the concentration camps, including Auschwitz. The ownership of CSSC changed hands several times in the 1930s, but documents from the US National Archive declassified in 2003 link Bush to CSSC, although it is not clear if he and UBC were still involved in the company when Thyssen's American assets were seized in October, 1942. By November, the Silesian-American Company, another of Prescott Bush's ventures, had also been seized.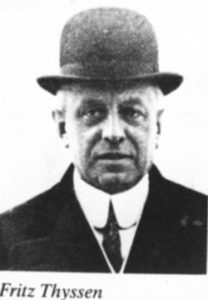 Three sets of archives spell out Prescott Bush's involvement. All three are readily available, thanks to the efficient US archive system and a helpful and dedicated staff at both the Library of Congress in Washington and the National Archives at the University of Maryland. The Guardian
Previous Article in Series:
Will Trump's Pandora Box also reveal the Bush/Nazi connection??

Next in the series: How Prescott Bush, a war criminal, became a Senator from Connecticut.