Manafort and Gates Called to Surrender to Authorities – Illegal Lobbying and Money Laundering for Democrats??
This morning news is lit up with the names of the first indited from Mueller's Russian Collusion probe. Paul Manafort, Richard Gates indicted on 12 counts, including "Conspiracy against the United States".  Since special counsel was called in this matter, media has painted the process as a means to impeach President Trump but the first indicted were actually working for others at the time. This will link to many others and we will be covering this in future articles.
To begin we need to understand that these charges for Manafort are from 2005 – 2013.  As 0Hour pointed out, #MuellerMonday has nothing to do with @realDonaldTrump its about the #Ukraine.
#UraniumOne has everything to do with whats going on this morning, no stopping the snowball now, no one has any idea how this all links up, the crimes they got arrested for, was because we had a bad FBI head who let both parties run amok in the Ukraine.
The Russia Investigation Entangled a Manafort Protégé – Richard "Rick" Gates – but who is he?
And why is he important to this tangled web?
Nearly everywhere Paul Manafort went, it seemed, Rick Gates followed, his protégé and junior partner, from foreign election campaigns to business ventures to serving as deputy campaign manager Donald Trump presidential campaign.  The two men met nearly three decades ago when Mr. Gates was an intern at Black, Manafort, Stone, Kelly, a high-powered Washington consulting firm. The firm specialized in running Republican campaigns and then lobbying the politicians they had helped elect. Manafort also worked to enhance the public relation images of various dictators such as Ferdinand Marcos of the Philippines and Mobutu Sese Seko of the Democratic Republic of Congo.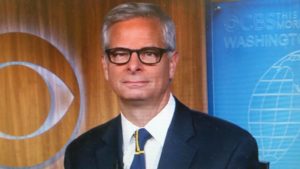 Gates only worked at the firm for a short period of time before Manafort left but Gates and another lobbyist associate Rick Davis soon joined him in 2006 at the Davis and Manafort formed company 3eDC, an Internet firm.  Richard H. "Rick" Davis, Jr. currently serves as a Partner and Chief Operating Officer of Pegasus Sustainable Century Merchant Bank, a private equity firm specializing in sustainable development projects. He is a managing partner of the business development and public affairs consulting firm Davis-Manafort, located in Alexandria, Virginia.  Between 1998 and 2008, the firm was paid at least $2.8 million for lobbying Congress, promoting pro-Russian policies with regard to Ukraine.
The New York Times reported that Davis' firm, Davis Manafort, had been paid $15,000 per month by Freddie Mac, for "consulting", from the end of 2005, when Davis stopped being head of the Homeownership Alliance, until August 2008. Payments stopped when Freddie Mac was taken over by the federal government. The Times said that "Davis took a leave from Davis Manafort for the McCain presidential campaign, but as an equity holder continues to benefit from its income."
The three worked their business model in foreign companies in Kiev to help re-brand the Ukraine's Moscow-aligned president, Viktor F. Yanukovych.  Yanukovych was a reformist candidate that was interested in investment deals in Eastern Europe.  In 2006, Davis helped set up the encounter between McCain and Russian aluminum magnate and ally of President Vladimir V. Putin, Oleg Deripaska in Sweden during an international economic conference.  Deripaska's suspected links to anti-democratic and organized crime figures are so controversial that the U.S. government revoked his entry visa in 2006 however working for Yanukovych,  helped position Gates and his bosses to do business in the country.  Later that month, Deripaska wrote to Davis and his partners, political consultant Paul J. Manafort, to thank them for arranging the meeting. "Thank you so much for setting up everything in Kloster so spectacularly," he wrote. "It was very interesting to meet Senators McCain, Chambliss and Sununu in such an intimate setting."
Davis shortly afterwards left the company to work on McCain's 2008 campaign, while Gates took over his duties in Eastern Europe, meeting with potential business partners, developing deals, and negotiating contracts. He often flew to London or Paris, according to a former colleague in the Kiev office, and made at least two business trips to Moscow.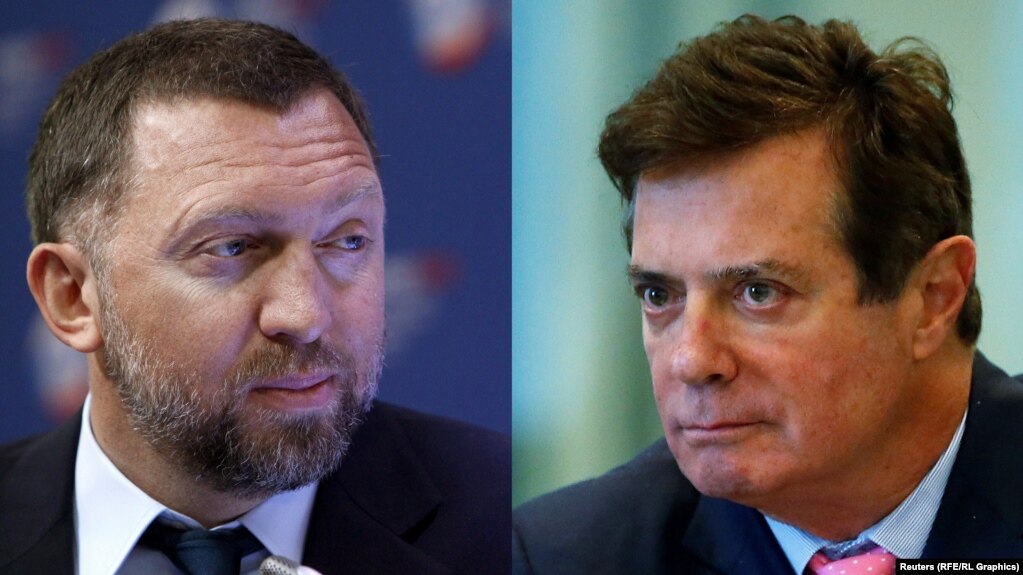 Oleg Deripaska/ Paul Manafort
According to the New York Times article, one of the Davis Manafort ventures, a private equity fund called Pericles, was set up to buy small companies in Russia and Eastern Europe within industries that had yet to consolidate: cable television, for example, or pharmaceutical manufacturing. The fund's biggest investor was Oleg Deripaska, the Russian oligarch.
Manafort signs a $10 million-a-year agreement with the Russian oligarch Oleg Deripaska apparently based on that plan. The work is not conducted through Davis Manafort but through a separate corporation called LOAV Ltd. Deripaska is identified in a 2006 diplomatic cable released by WikiLeaks as being "among the 2-3 oligarchs Putin turns to on a regular basis."
For Gates, then in his mid-30s, partnering with moguls such as Deripaska seemed like a route to the kind of financial success enjoyed by Manafort, a multimillionaire with vacation homes in the Hamptons and in Palm Beach, Fla.   2007 records shows Gates and his wife traded up residences from their modest $700K home to a $1.5M home in one of Richmond, Va wealthier neighborhoods.
The floundering fund deal shared with Deripaska devolved into a legal dispute.    However investigators have an interest in the money that Manafort and his colleagues made in Eastern Europe, how those funds were paid, the documents linked to shell companies that Manafort's firm set up in Cyprus to receive payments from politicians and businesspeople in Eastern Europe according to the New York Times.
Manafort and Gates continued to work for people in Putin's orbit, including Yanukovych into 2014.  Manafort then joined the Trump campaign in 2016, with Manafort eventually becoming campaign chairman and Gates working as his deputy.  Gates continued on with Trump after Manafort was fired from the campaign, reportedly serving as the Trump campaign's liaison with the Republican National Committee. Gates was a founding member of America First Policies, a pro-Trump advocacy group, but stepped down after about two months.  Gates was forced to leave amid another round of blistering headlines about Manafort, his longtime business partner and political ally, CNN reported at the time.
Paul Manafort filed documents with the Justice Department showing his consulting firm was paid more than $17 million between 2012 and 2014 for work on behalf of a pro-Russia political party in Ukraine.  Gates, listed as an employee of the firm, also completed his registration as a foreign agent with the documents filed last Tuesday.
Now, Mr. Gates has been drawn into the burgeoning federal investigations into diplomatic and financial dealings between Russian interests and the president's inner circle. In a June 15 disclosed memo, a lawyer for the Trump campaign ordered members of the president's transition team to preserve records relating to five Trump associates, among them Mr. Manafort — already known to be a subject of the investigation — and Mr. Gates indicated that transition lawyers believe Mr. Gates's actions are under scrutiny by the Justice Department or the House or Senate Intelligence Committees.
The pair, Manafort and Gates, were indicted on 12 counts, including conspiracy to launder money, conspiracy against the U.S., unregistered agent of a foreign principal, false and misleading statements surrounding the Foreign Agents Registration Act, false statements and seven counts of failure to file reports of foreign bank and financial accounts.
Gates has denied any allegations of collusion between the Trump campaign and Russia, telling the Times in June that they were "totally ridiculous and without merit."
"Former Trump campaign official Rick Gates has surrendered to Justice Department special counsel Robert Mueller."
Contributing Sources – CNN  CBS NYTimes  WesternSlopeNow