**
*

**

W A R N I N G

**

*

**
EDITOR NOTE: PLEASE BE AWARE, BE SAFE AND STAY AWAY FROM THESE PROTESTS IF AT ALL POSSIBLE.
*************************
On Saturday, Antifa will join other leftist groups in massive nationwide protests designed to force President Donald Trump's administration out of office. Organizing those protests is "Refuse Fascism," which declares that "in the name of humanity, we REFUSE to accept a Fascist America!"
Despite antiseptic portrayals throughout American media, Antifa are more than "anti-fascists." Antifa represent the chaos of Germany's Weimar Republic and provide the violent complement to academic neo-Marxism. Like their philosophical comrades, Antifa seek to destroy the American emphasis on liberty under law and to impose a revival of one of history's most repressive ideologies.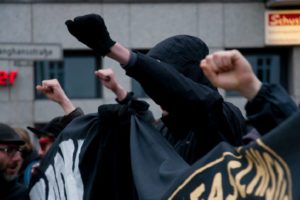 **
*

**

W A R N I N G

**

*

**
THIS IS A SHORT LIST OF THE MAJOR CITIES THAT PROTESTS ARE PLANNED FOR

TODAY

– NOVEMBER 4TH.
***from their website!!***
Take To The Streets And Public Squares
in cities and towns across the country continuing day after day and night after night—not stopping—until our DEMAND is met:
This Nightmare Must End:
The Trump/Pence Regime Must Go!
In the Name of Humanity, We REFUSE to Accept a Fascist America!
Akron
Atlanta
Austin
Boston
Chicago
Cincinnati
Cleveland
Falmouth, MA
Honolulu
Indianapolis
Los Angeles
Miami
Minneapolis
New York City
Philadelphia
Pittsfield
Portland
Salem
San Francisco
St. Louis
Seattle
Tucson
The FBI arrested a group of four "Antifa" liberals planning to attack Trump supporters as part of a wider nationwide effort planned for November 4.
Antifa groups around the country have been planning to "take their country" back by taking to the streets and "making Trump supporters pay" for "their treasonous actions."
The organization, which has identified all Trump supporters as "Nazis," plans to spend the day "bashing the fashes" across America.
The planned nationwide riot is to be the start of a "civil war" against conservatives according to Antifa.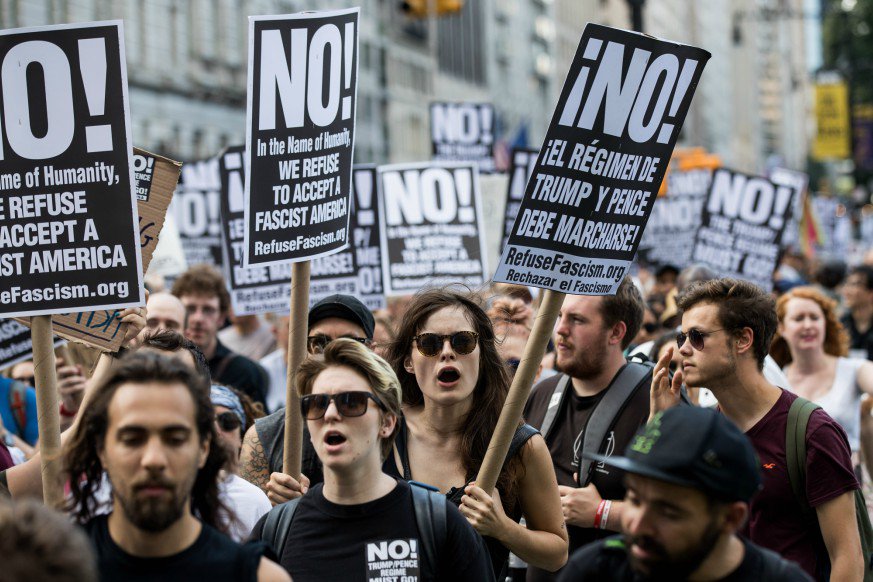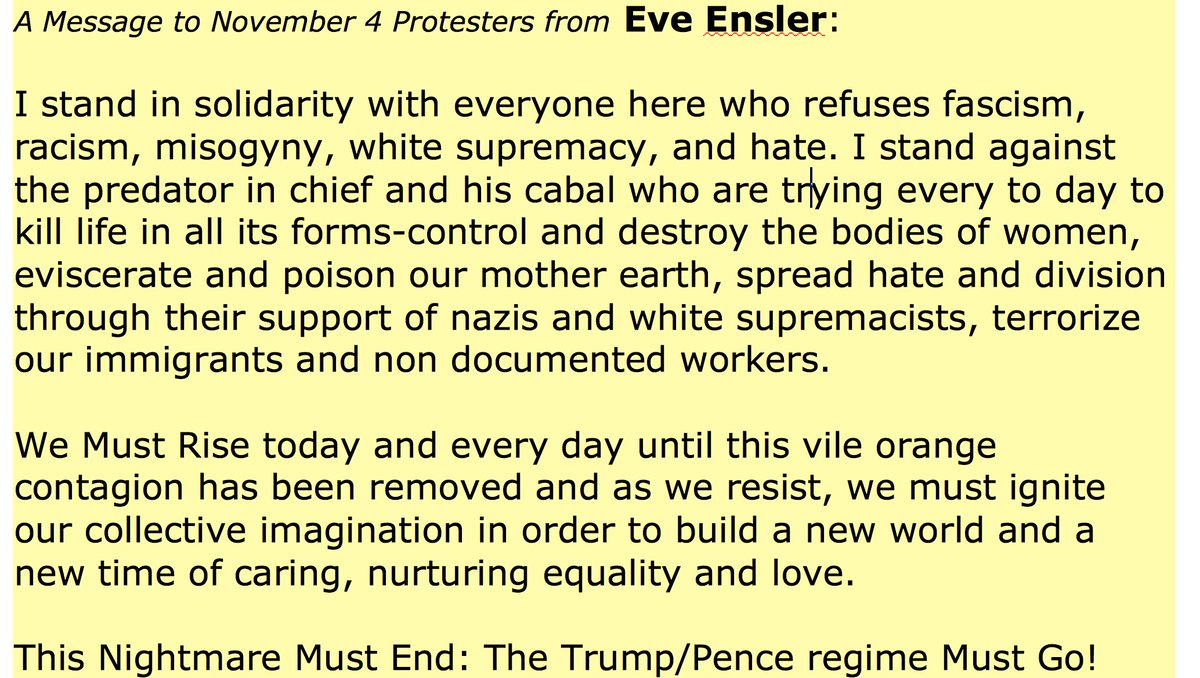 This is from Sunsara Taylor, one of the founders of Refuse Fascism, the main organizer of Nov. 4. She is from and with Revcom, Revolutionary Communist Party of the US. Refuse Fascism is the spawn of Revcom.
**
*

**

W A R N I N G

**

*

**

EDITOR NOTE: PLEASE BE AWARE, BE SAFE AND STAY AWAY FROM THESE PROTESTS IF AT ALL POSSIBLE.