On May 17, 2017, Robert S. Mueller III was hired as Special Counsel for the Russian investigation. [1]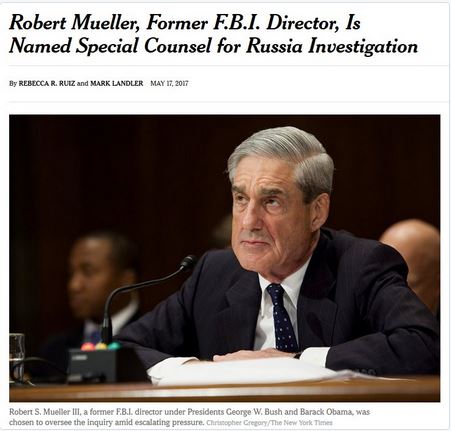 President Trump released a statement on the same day, stating that no collusion would be found. [2]

Mueller was nominated to this position by George W. Bush on July 5, 2001 in the Rose Garden. [3]

Mueller then became the 6th Director of the Federal Bureau of Investigation, from September 4, 2001 to September 4, 2013.
The swearing-in itself was delayed due to Mueller's prostate cancer.
Mueller became the Director mere days before 9/11, handling the worst terrorist attack on U.S. soil in his first days on the job.
Mueller has spoken about Saddam Hussein's weapons of destruction. [4]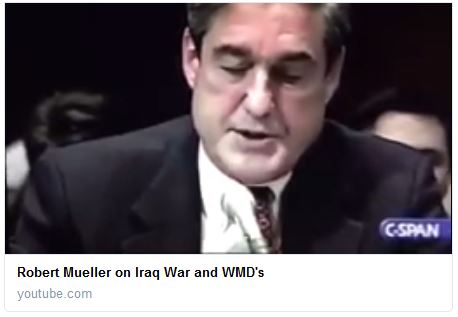 In September 2014, Mueller was hired by the NFL to investigate the Ray Rice case.
On January 8, 2015, Mueller completed his investigation and determined no NFL executive had seen the video. [5]


On November 2, 2016, Mueller was hired to review Booz Allen Hamilton to review their security. [6]
This was due to a former employee, Harold Martin, stealing classified information from Booz Allen Hamilton. [7]
Harold Martin worked for the National Security Agency from 2012 to 2015. [8]

Harold Martin's indictment was carried out by the U.S. Attorney Rod J. Rosenstein, on February 8, 2017. [9]
Harold Martin's indictment stole from the CIA, the NSA, the US Cyber Command, the DoD and the NRO. [10]
On March 24, 2014, he joined Wilmer Hale as a partner in Washington, DC. [11]
In order to take the Russian investigation position, Mueller resigned as a Wilmer Hale partner on May 17, 2017. [12]
The Russian investigation has been seen as a witch hunt by President Trump.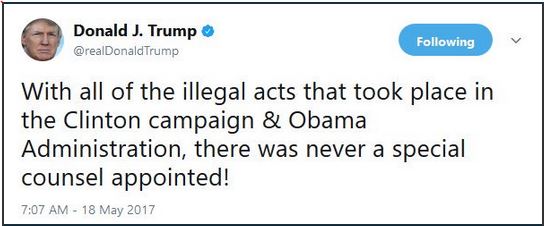 Mueller himself has been seen as a good choice for the investigation.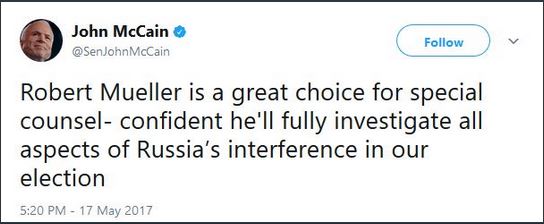 However, Nancy Pelosi stated on the same day she expects MORE investigations after Mueller is complete. [13]

The first thing Mueller had to do was build a team. This was guaranteed to be one of the most important investigations in U.S. history.
Sources:
[1] NYTimes
[5] NFL
[6] Archive
[7] Politico
[8] WashingtonPost
[9] Justice.gov
[10] NYTimes
[11] Nafusa.org
[12] Big Law Business
[13] Democratic Leader