Devin Nunes January 4th, 2018 Letter to Rod Rosenstein documenting their conversation and agreement. Steele Dossier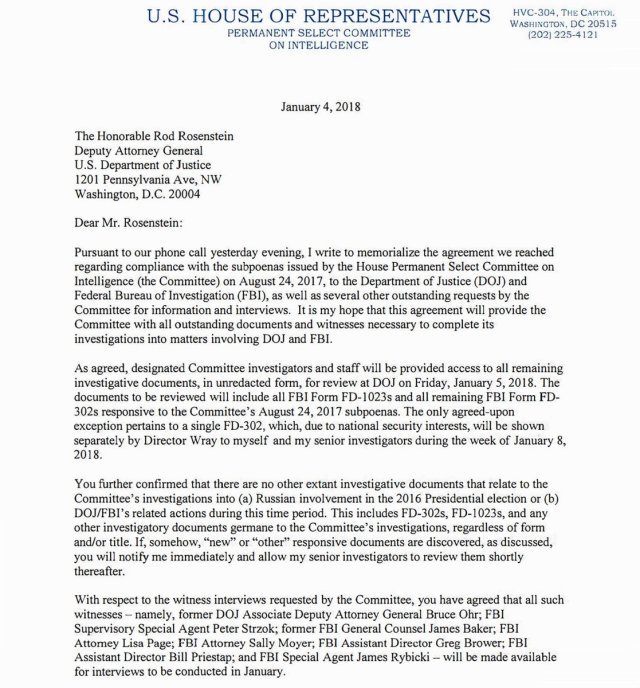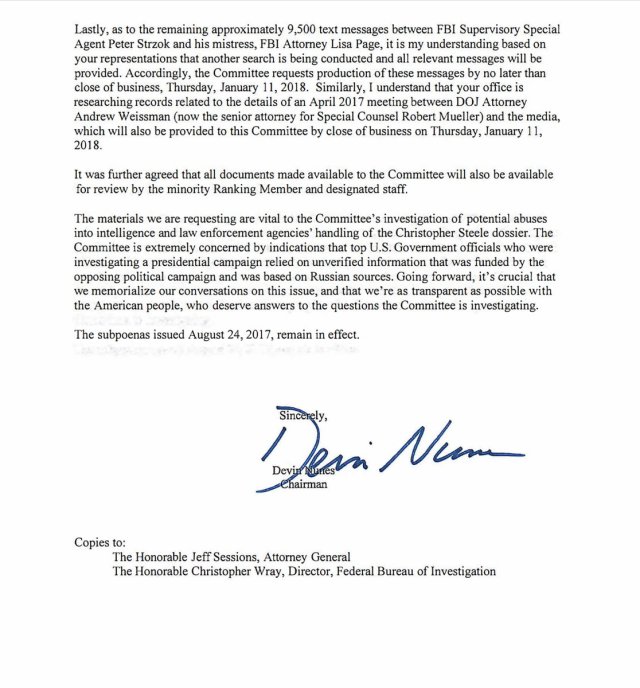 Nunes secured the critical FD-302's and FD-1023's that relate to the Steele Dossier!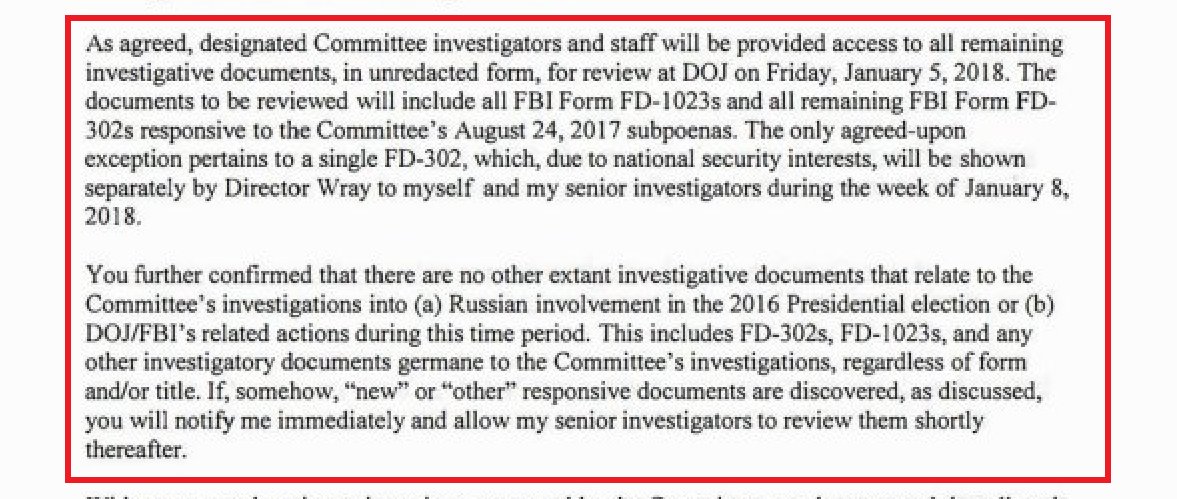 FD-302 is an FBI form that is used to document interviews/interrogations. It details questions asked and answers given as well as who was present during the interview. Here is a sample: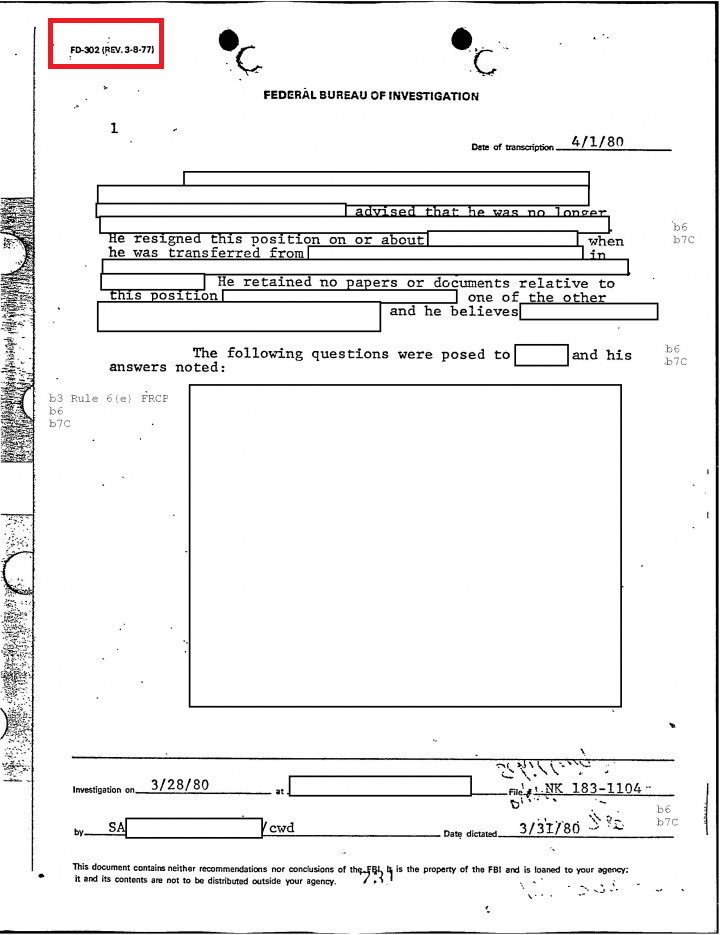 FD-1023 is an FBI form that is uses to document meetings between FBI and sources. It does not necessarily discuss what was said. It is also called a CHS Report. (Confidential Human Source) Here is a sample: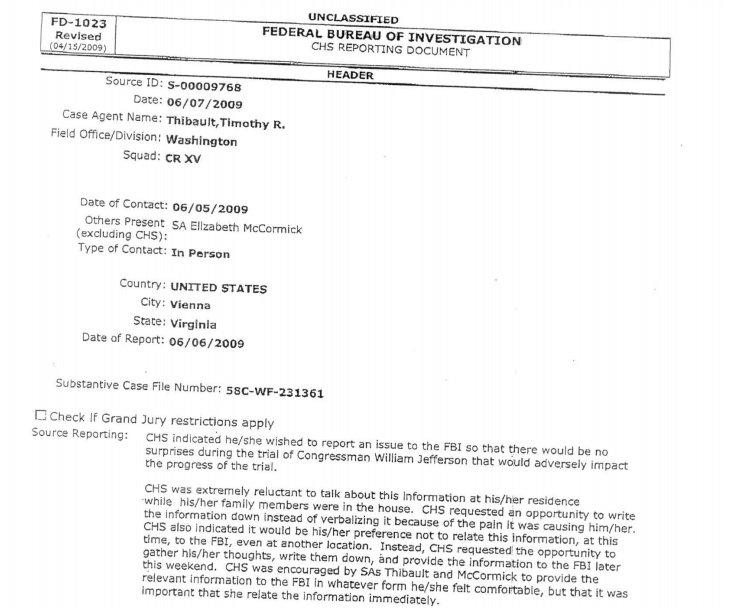 If you notice the 1023 sample I provided it gives out extensive detail about the informant and what is to be asked as well as by whom and where and when. But it does not give the informants answers or details of the meeting. That is where the 302 comes in. The 302 reveals the content of interview as well as identify ALL PARTICIPANTS. The 1023 outlines who met who, where, when, and why. The Steele Dossier is the Achilles heel of the Russian Hoax. The 302's and 1023's will identify people involved on BOTH SIDES. The informants and THE DoJ/FBI PERSONNEL!
).
Nunes also secured interviews with FBI/DoJ personnel. With some surprising additions!


Bill Priestap is the head of the FBI Counterintelligence operation. He was FBI Agent Peter Strzok's direct boss. He is at the epicenter of the counter intelligence operation against Donald Trump. Details here:
Oh Lordy – Devin Nunes Will Get Eight FBI Witnesses This Month, Including Bill Priestap…
According to the letter, committee investigators also will get access to eight key witnesses this month including FBI agent Peter Strzok and FBI lawyer Lisa Page, who exchanged anti-Trump text messages during an affair and previously worked on the special counsel's Russia probe; FBI general counsel James Baker, who was reassigned; FBI head of counterintelligence Bill Priestap, whom ex-FBI boss James Comey testified made the decision not to brief Congress about the Russia case during last year's election; and Bruce Ohr, a DoJ official reassigned after concealing meetings with figures involved in the dossier. That's right. For the first time the 'one who shall not be named' is going to have to face questioning from congress. Bill Priestap is the FBI head of counterintelligence who has been conspicuously absent from all previous conversations. All research, including prior testimony from FBI Director James Comey (March 20th, 2017), indicates Priestap is at the epicenter of the 2016 counterintelligence operation against the Trump campaign. [1]
After lying about the DNI, Comey fingers Bill Priestap as the one who made the decision to withhold information from Congress: "It's usually the decision of the head of our counter intelligence division."
Comey was creating a fall guy.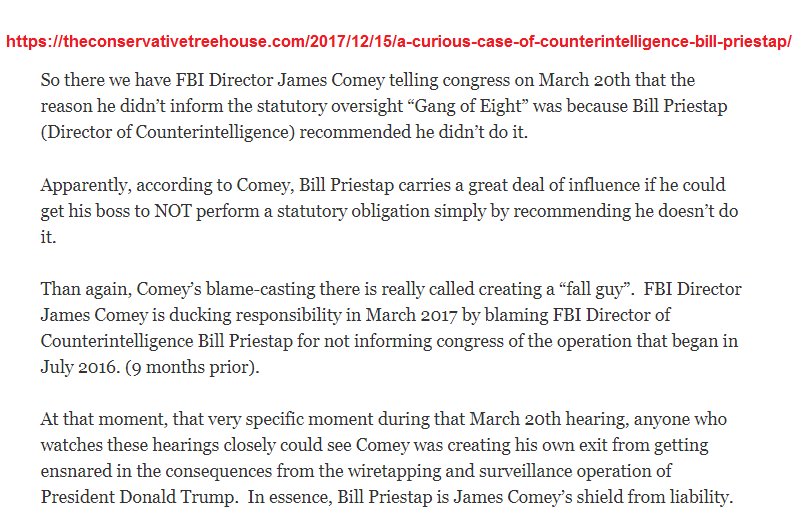 The risk of creating a fall guy like Preistap is enormous. He simply knows too much.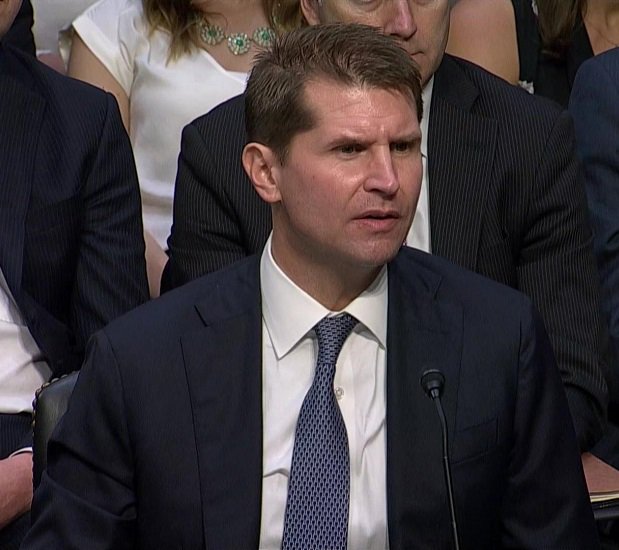 One does not get to be the FBI head of counter intelligence without being able to identify risk and see all the angles. I could be wrong, but it is hard to imagine Priestap doing anything illegal without having proof of authorization. This is the danger that Priestap presents. James "Jim" Rybicki was Comey's Chief of Staff. He also knows a lot. Like Priestap, not much is known about him.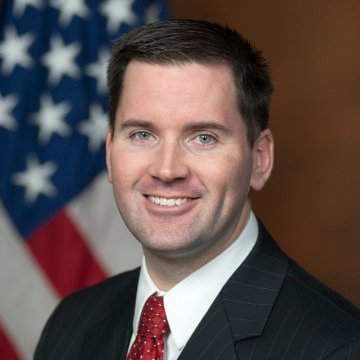 We do know that both Rybicki and Priestap were both involved in the crafting of James Comey's infamous statement that exonerated Hillary Clinton. (Note the other recipients Strzok, McCabe, Baker and others including several names redacted) [2]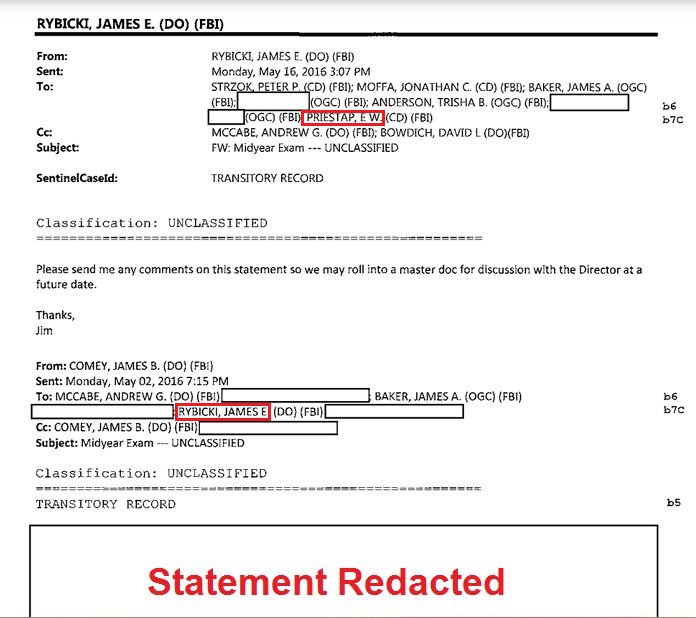 I located this quote that I find rather interesting. It could mean nothing, but then again, it could mean everything. [3]


IF true, it suggests that multiple FBI execs viewed him as WEAK and not very committed to Comey. If I were running an investigation I would zero in on this guy as a possible weak link to exploit. Rybicki is still listed as FBI Chief of Staff working for Wray. I think it is significant that he has not (yet) been pushed out. (Unlike Page, McCabe, Ohr, and Baker) Nunes also secured the rest of Strzok texts. 9500 of them! (Due January 11th, 2018)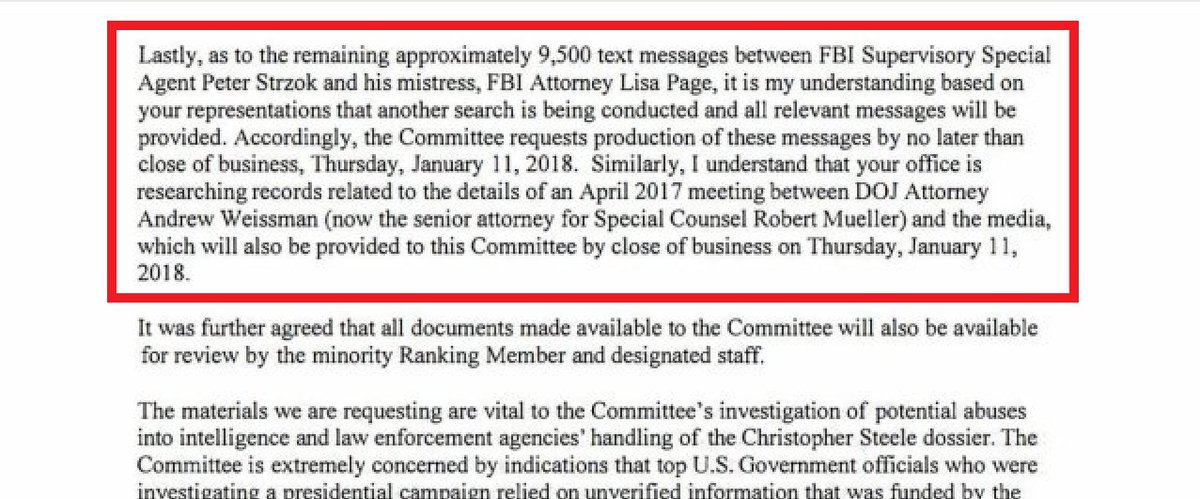 Also due on January 11th, 2018, is information on Mueller top deputy Andrew Weissmann with regards to a meeting with the media. Information that Nunes tells us the FBI is currently collecting. (This tells us that he is under investigation)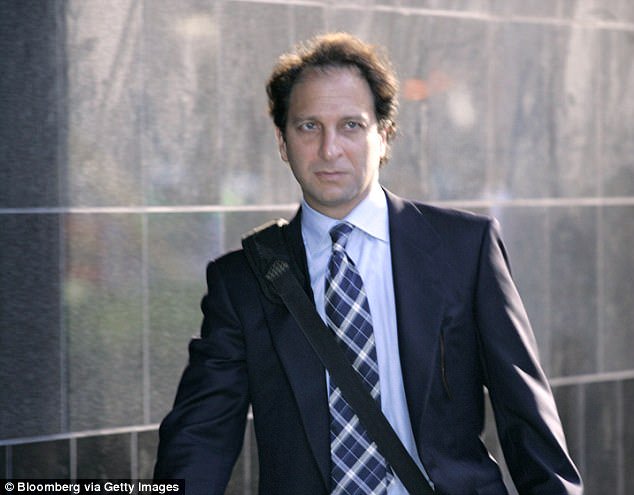 Weissmann came under scrutiny due to the email found by Judicial Watch of him praising Sally Yates for defying Donald Trump's legal travel ban EO. A refusal for which she was fired. [4]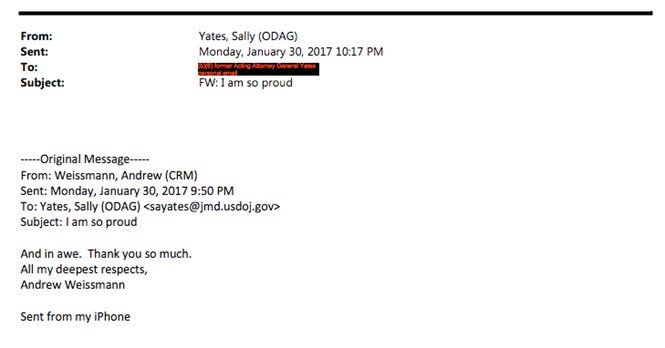 💥THE DOCUMENT!💥
This 302 is so sensitive that Wray is going to show it to ONLY Nunes and his senior investigators! This will occur next week. Steele Dossier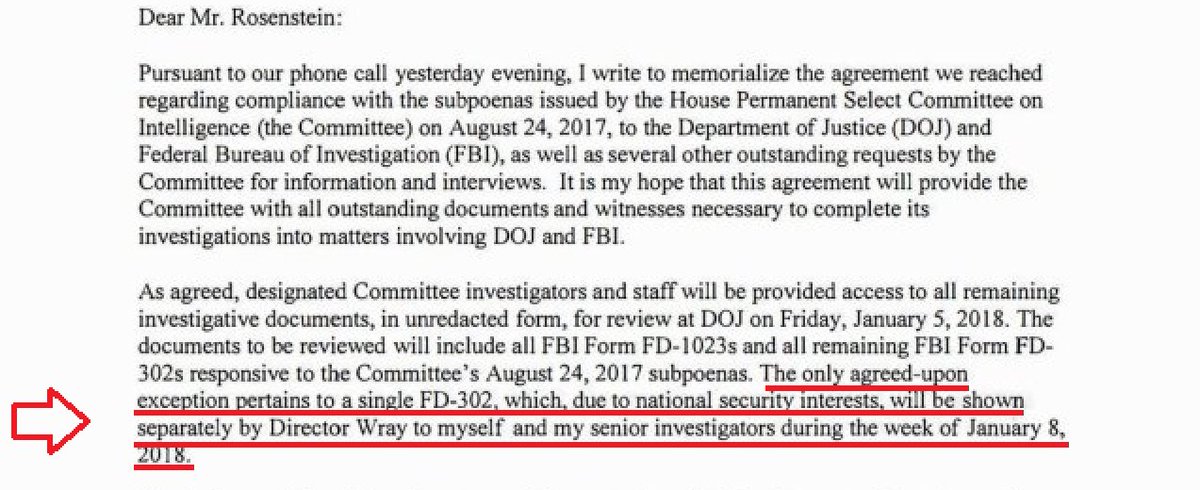 More significant to me than EVERYTHING in this document is the fact that Nunes documented it and released it to the public. Everything in it is per a verbal conversation THAT HE DID NOT HAVE TO DOCUMENT, yet he did. Let that sink in. Devin Nunes has taken a lot of lumps to get where he is including a ginned up ethics probe. Now in the clear, he is going to dish out some lumps of his own….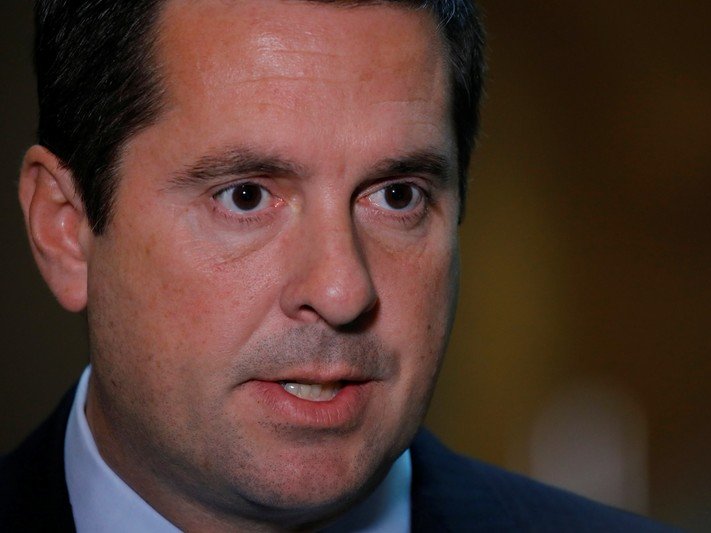 Intelligence Committee interviews and information will be controlled due to the multiple investigations taking place. Always consider the source of information and the spin. There will be public disclosures and tactical leaks. Some leaks will be good and some bad. SCRUTINIZE and DISCERN
Conclusion: Stay positive and keep an eye on the little details as well as the big picture. @TheLastRefuge2 is keeping track of everything.