Back in February, I had Perkins Coie money-trail payments from Obama for America (OFA) and didn't even know who they were:
by: ᴄʜɪʟʟ @chiIIum 8 Nov 2017 [1]

OFA Disbursement Coverage dates: 01/01/2017 to 09/30/2017
Last payment to Perkins Coie according to the FEC was 08/22/2017.
Earliest payment in this cycle is 04/26/2017.
Every payment to Perkins Coie was at the same time as payments to MIS. [2]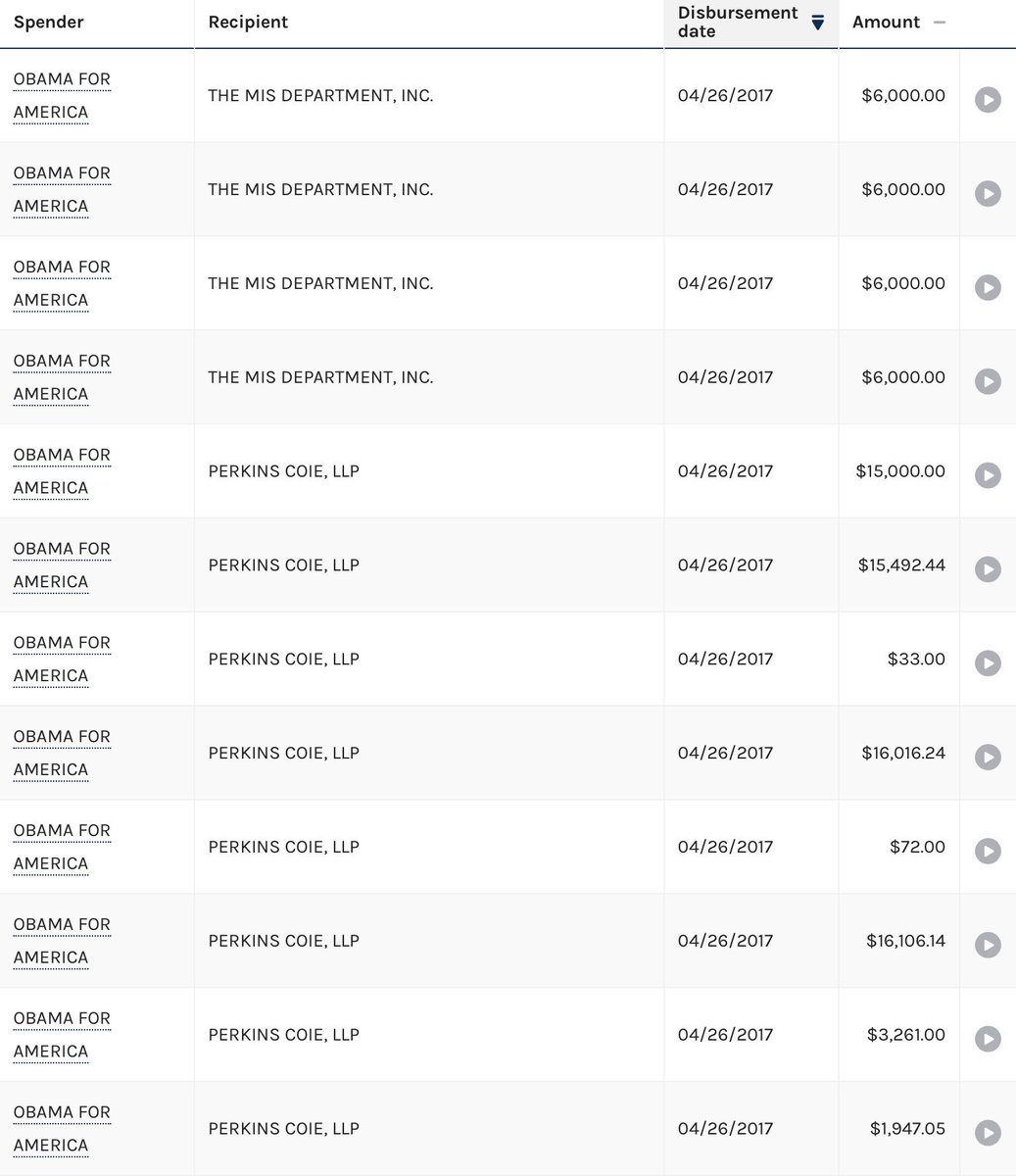 MONEY-TRAILS:
OFA to MIS  2011-2017 = $1,335,361.42
DNC to MIS 2011 – 2017  $5,783,104.75
Note:  these are only two payees to MIS until 09/17 Emily's List ( ProChoice Female Dem backer PAC – "Early Money Is Like Yeast")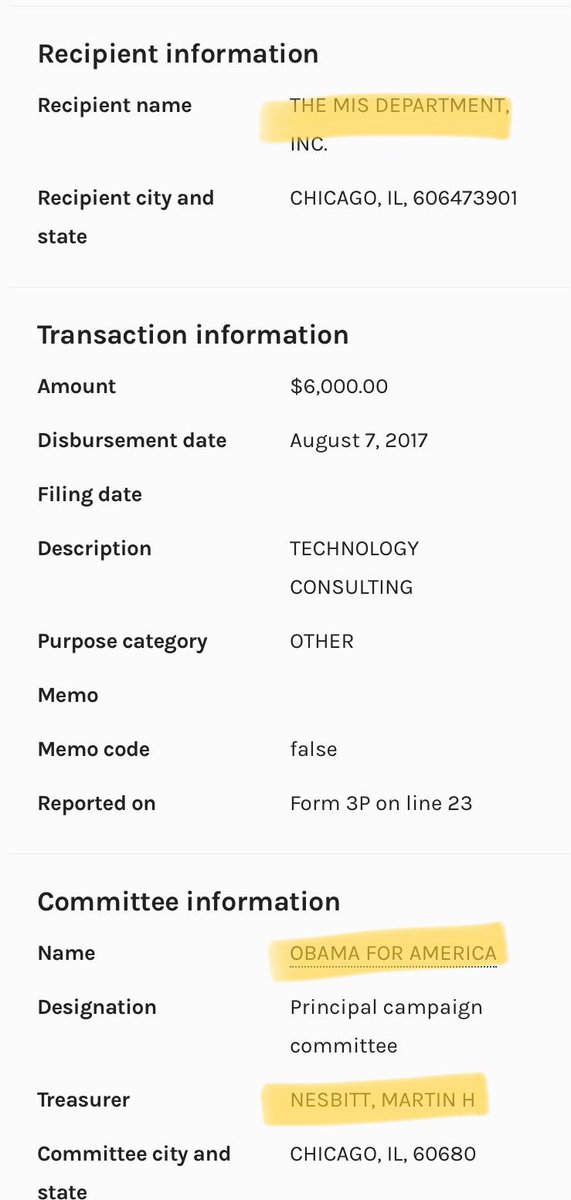 OFA to Perkins Coie // 01/01/2017 – 12/31/2018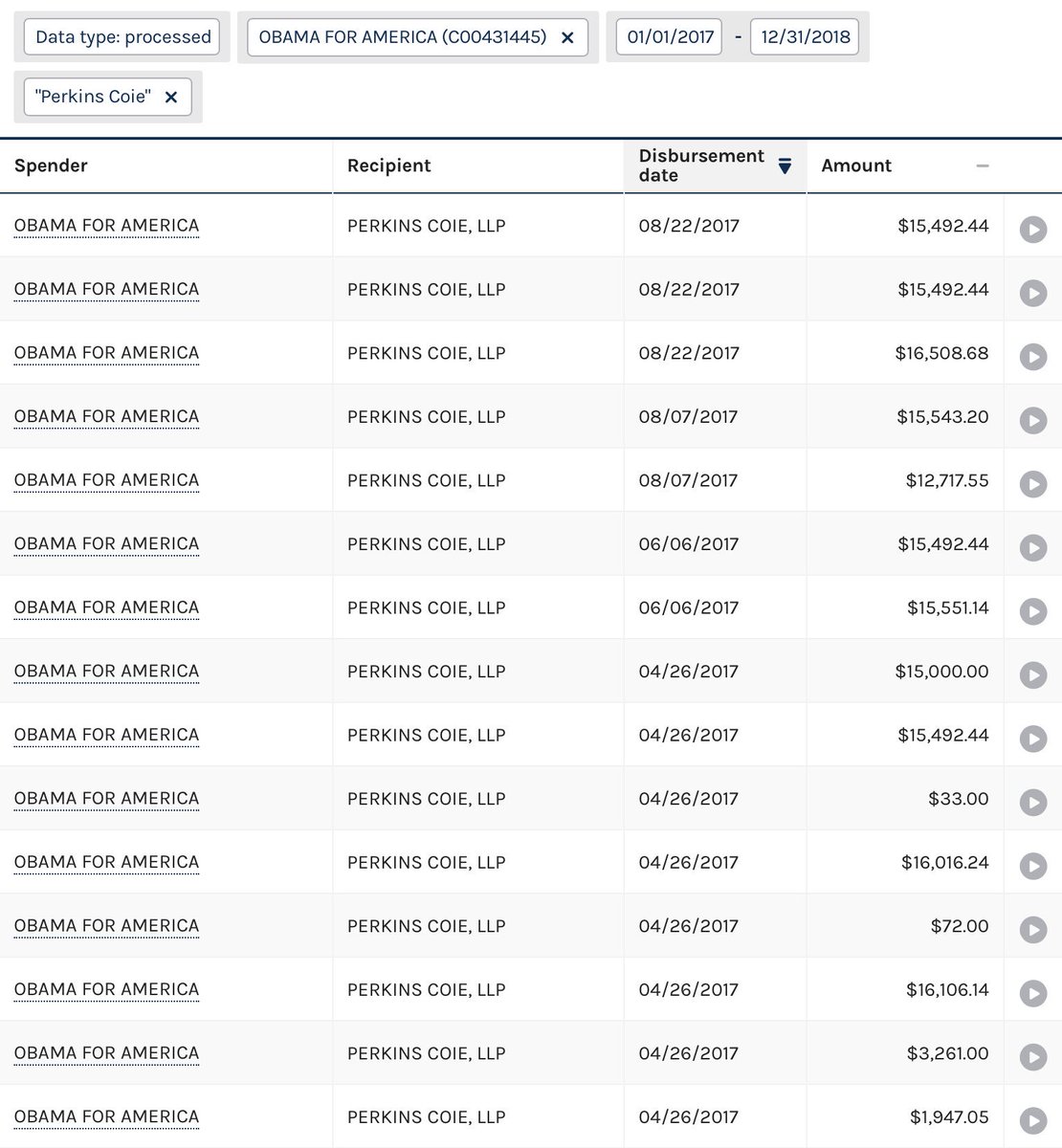 2015 – 2016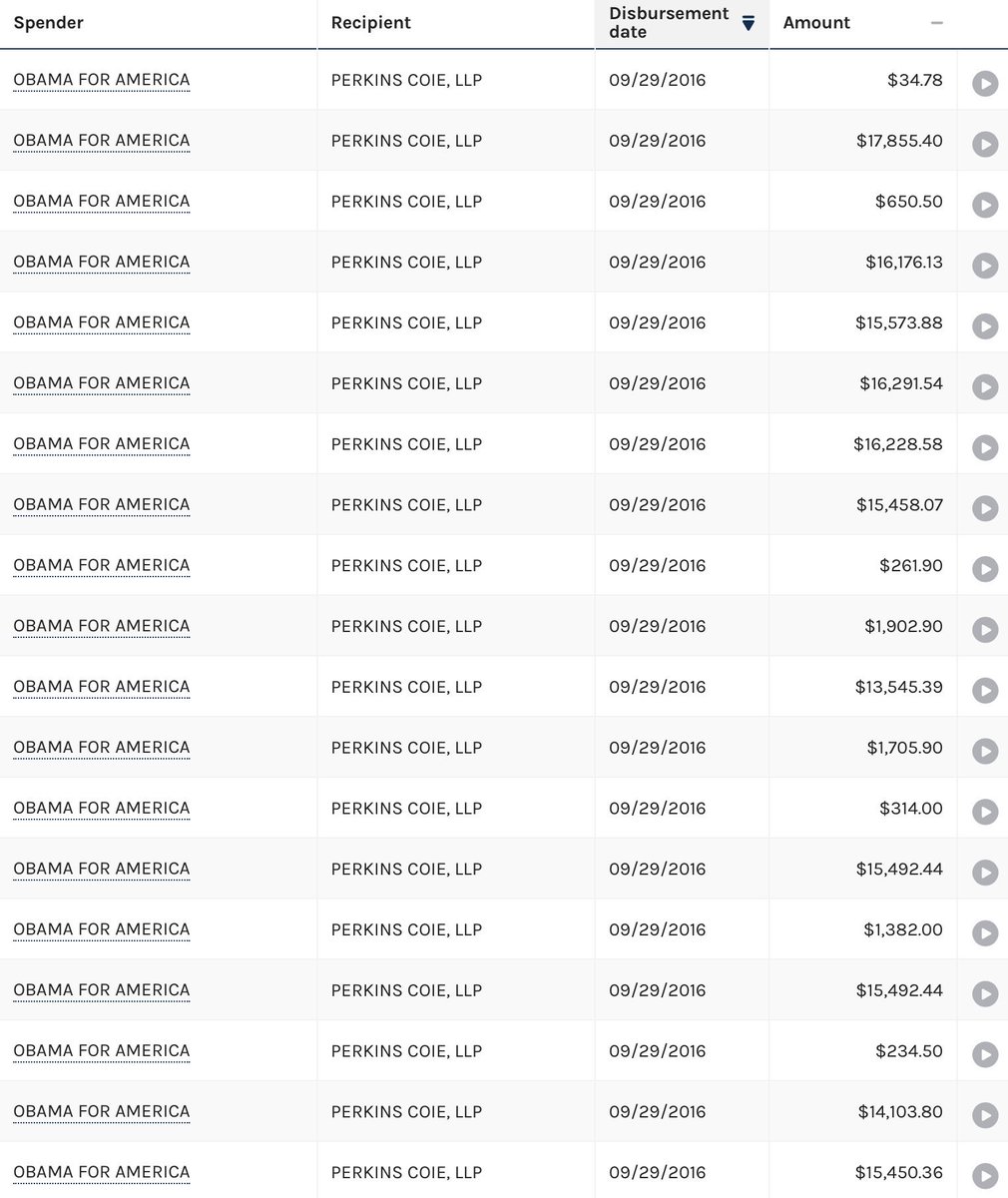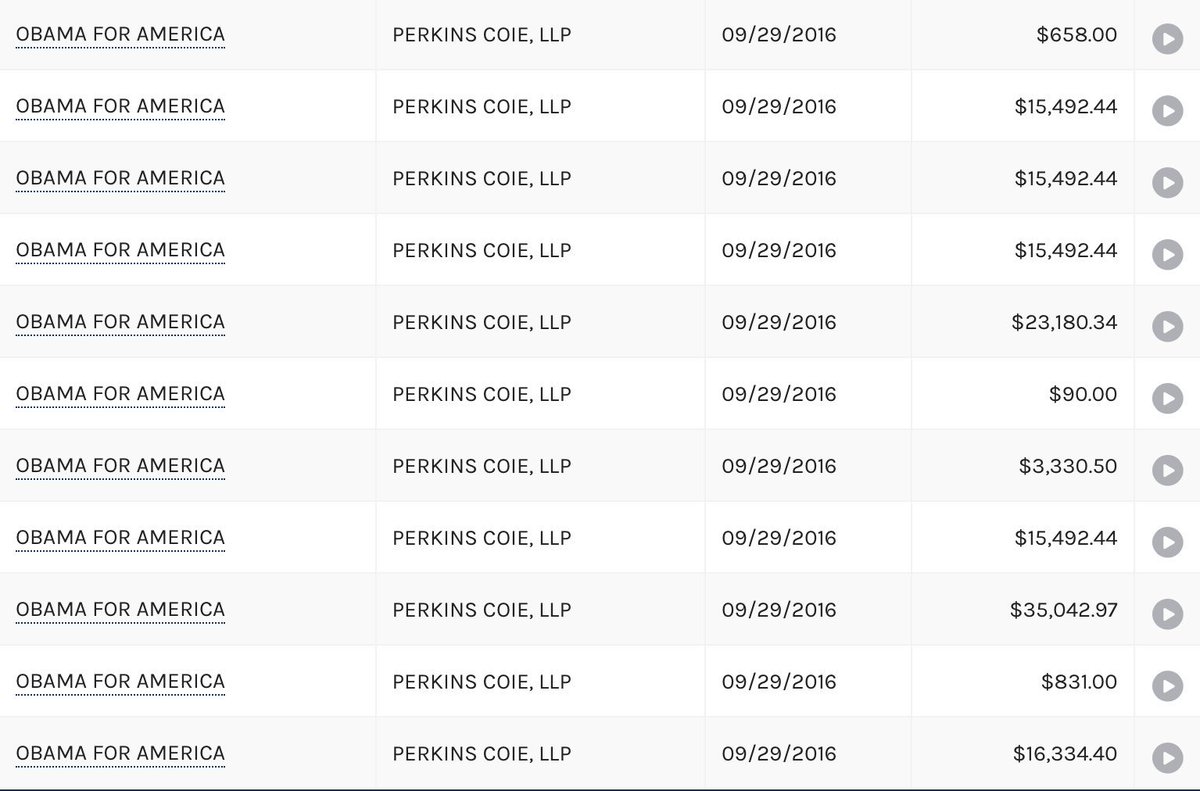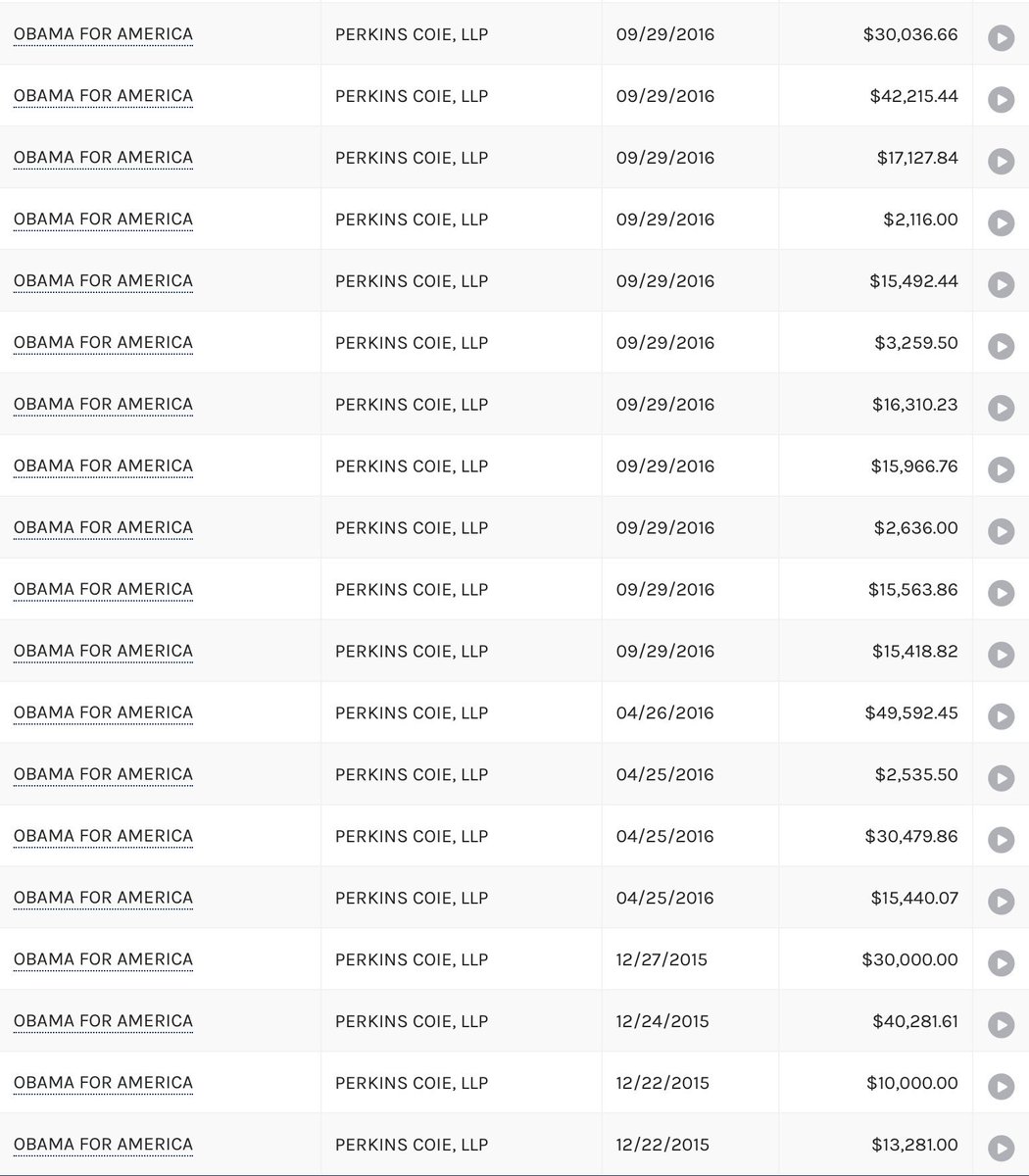 2015 – 2016 pt 2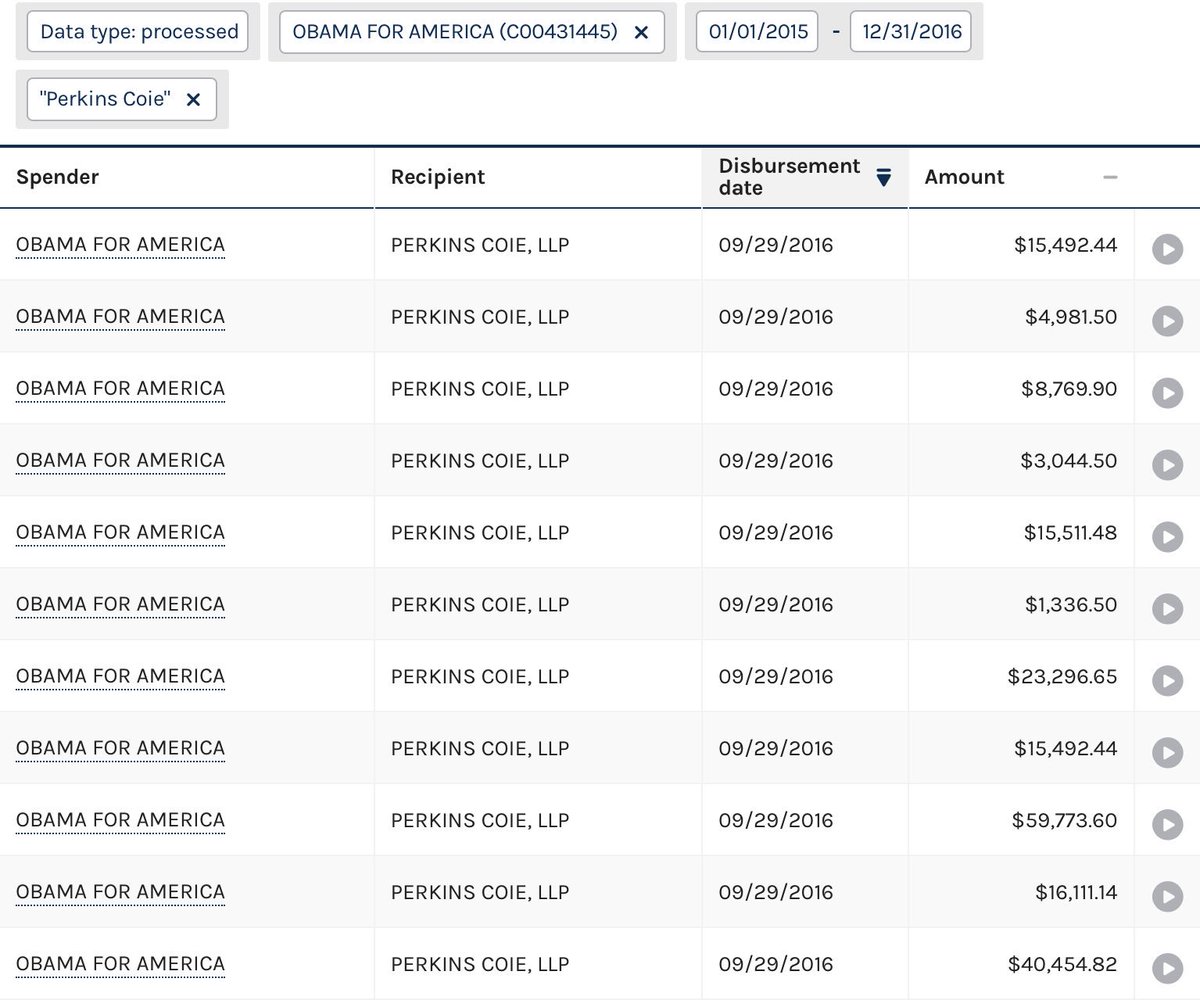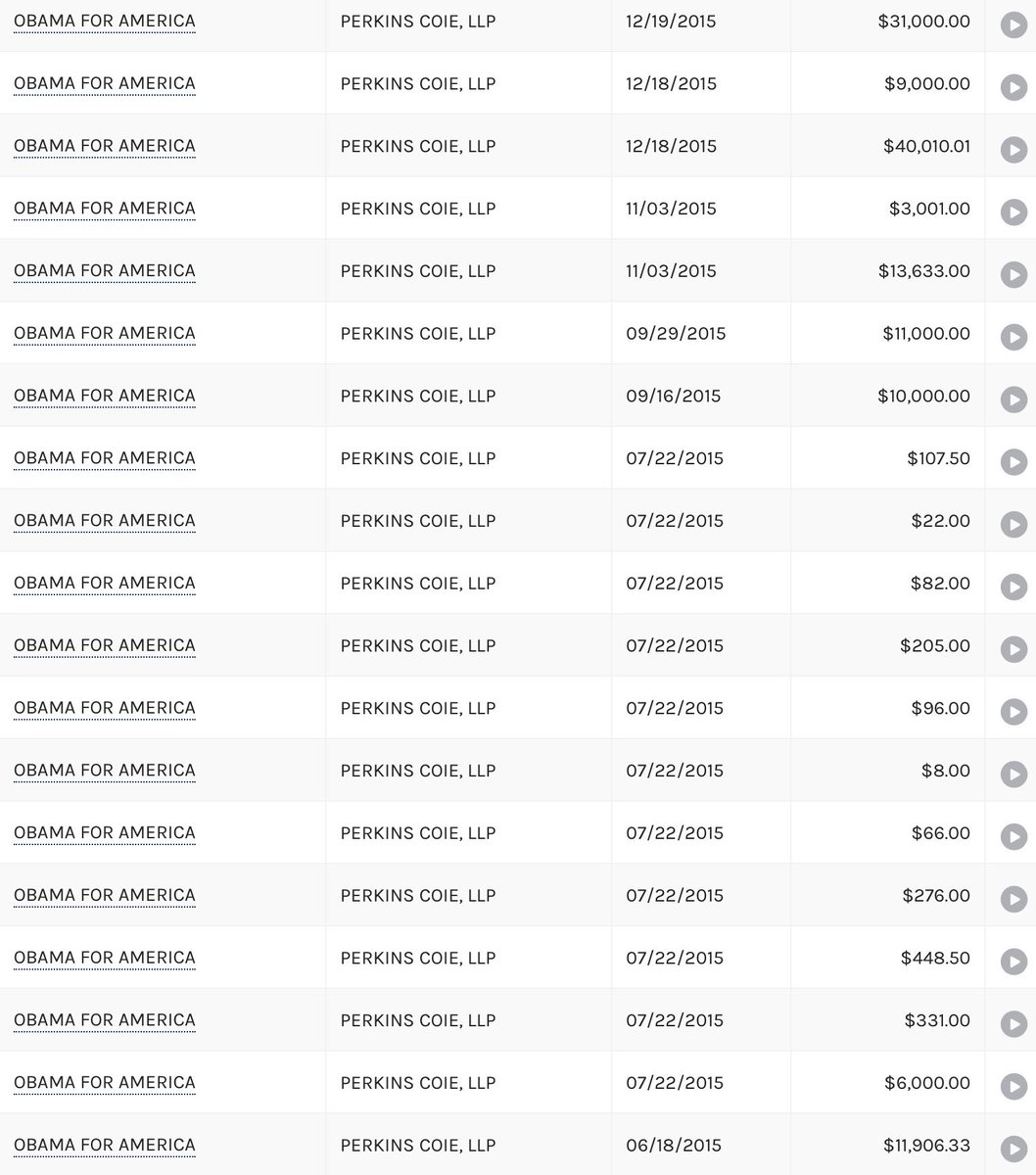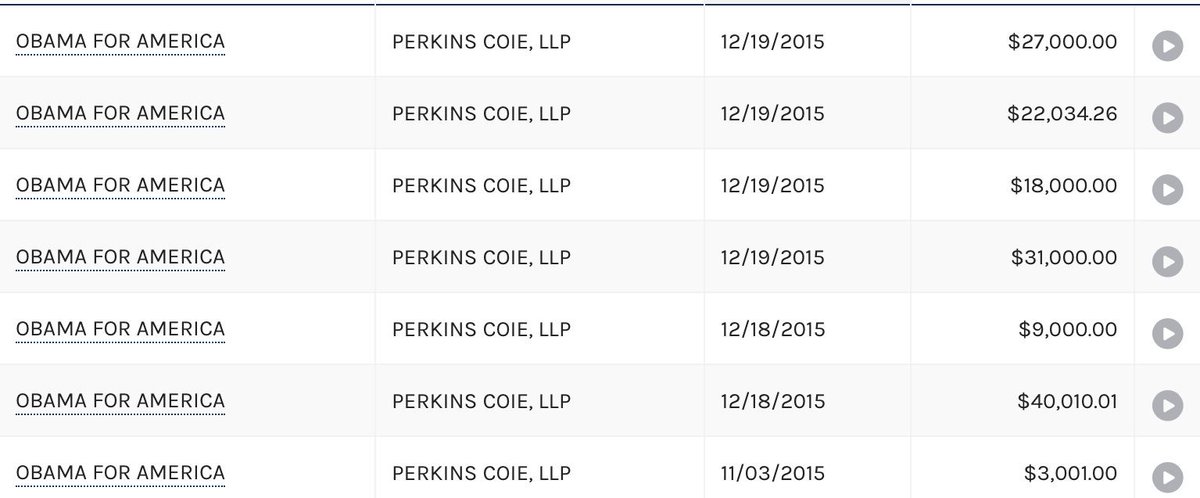 ***52 payments made to Perkins Coie from OFA on 09/29/2016***
11 payments to Perkins Coie from OFA on 07/22/2015.
OFA to Perkins Coie 2013-2014: [3]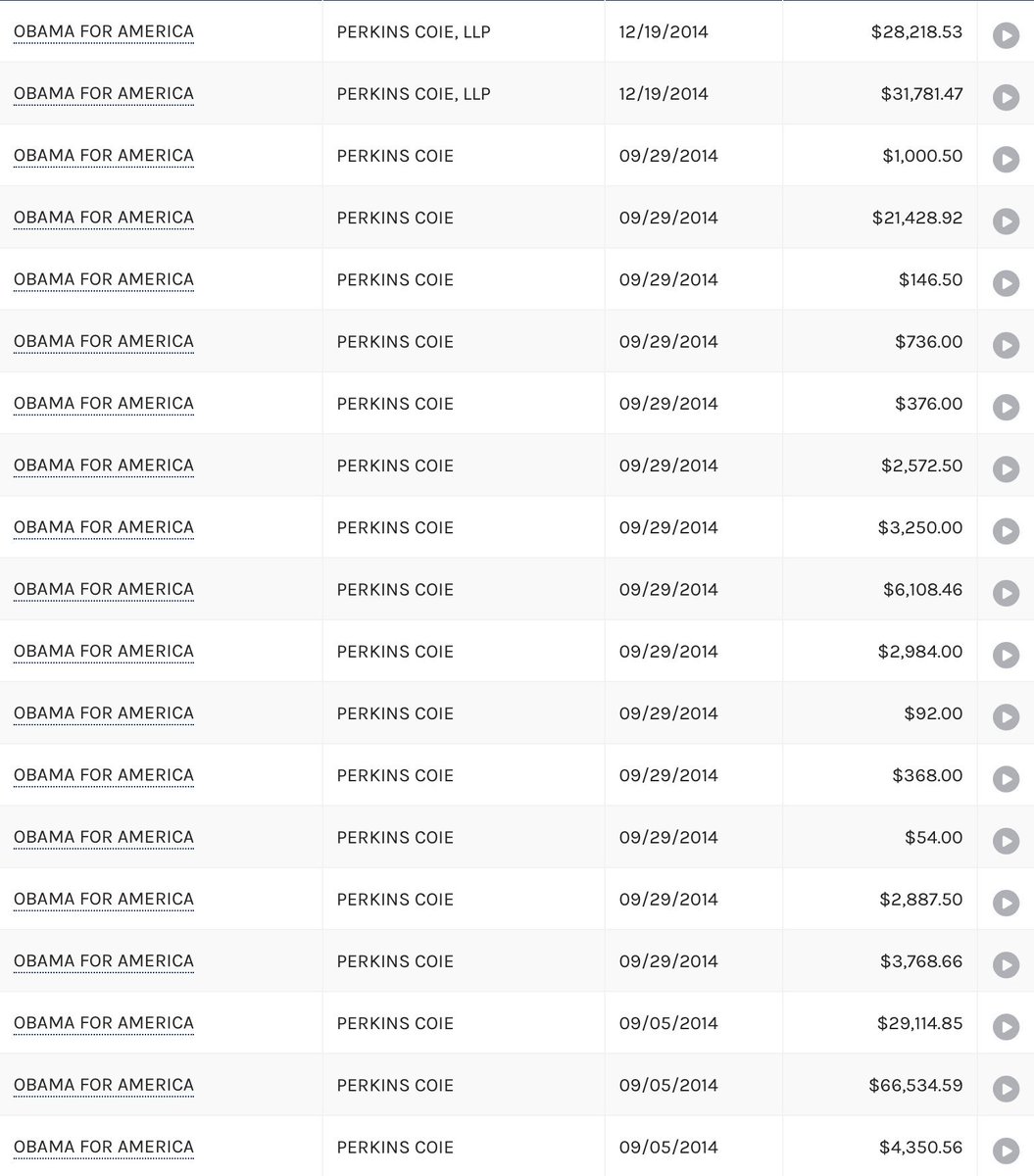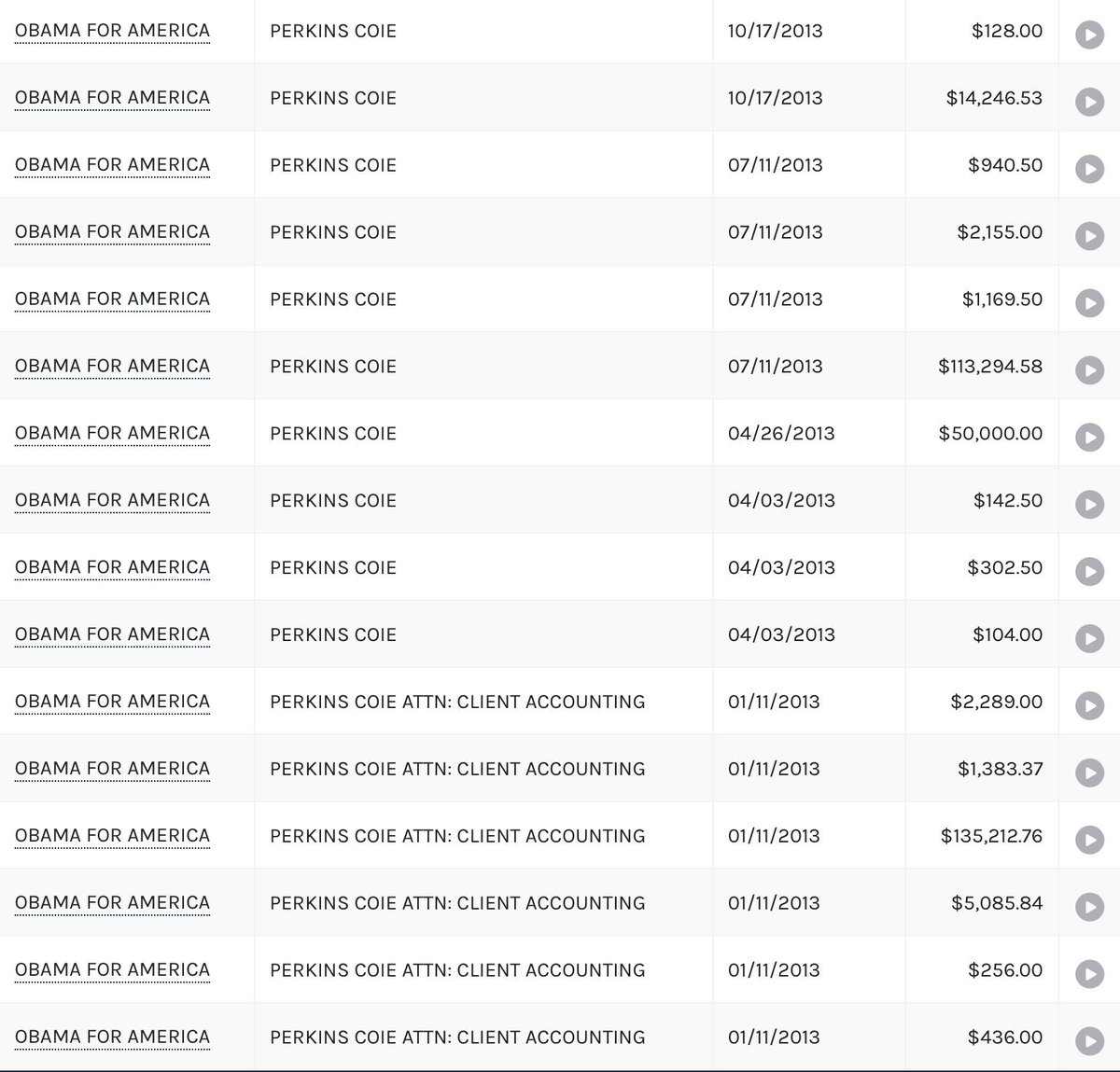 OFA to Perkins Coie 2011-2012: [4]
Browse Disbursements – [5]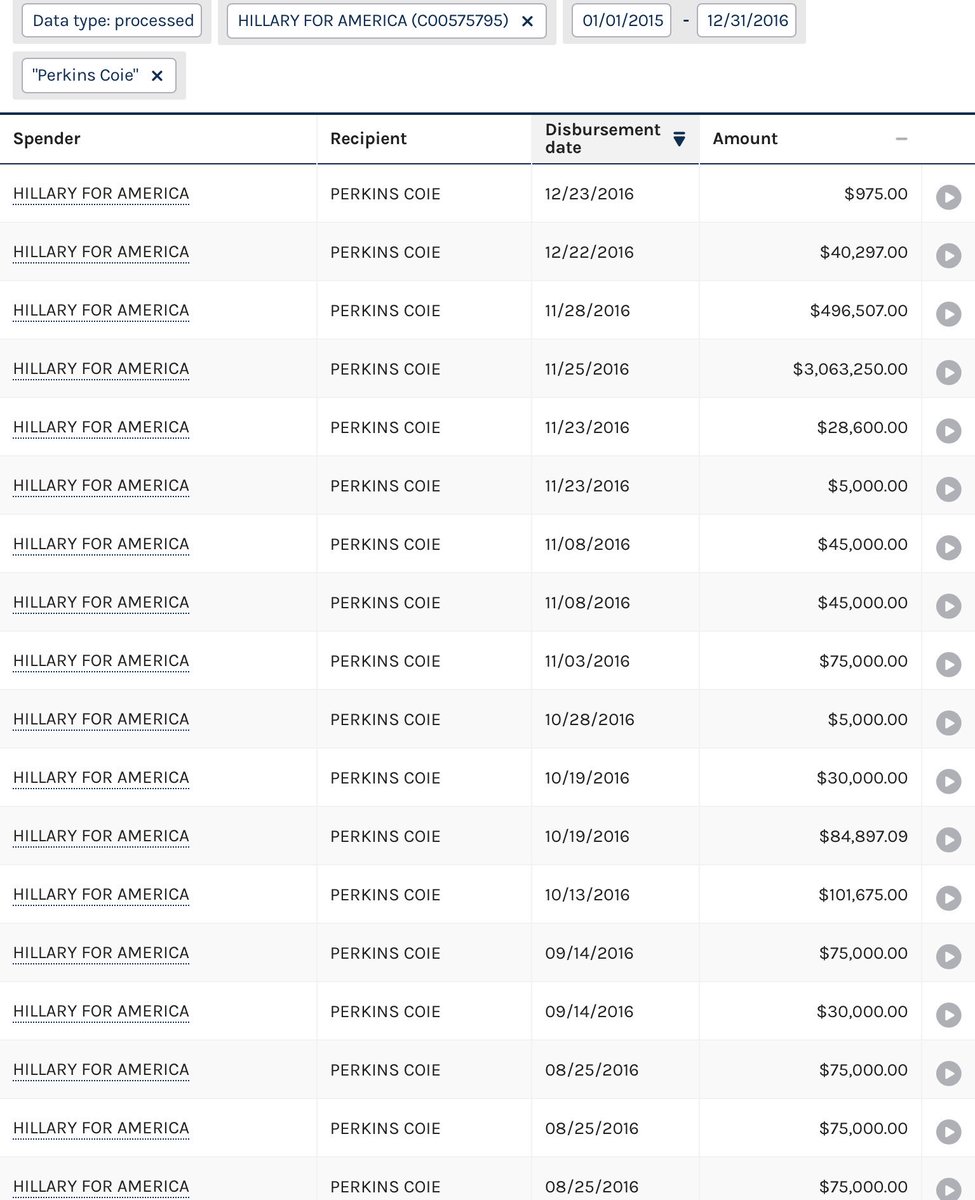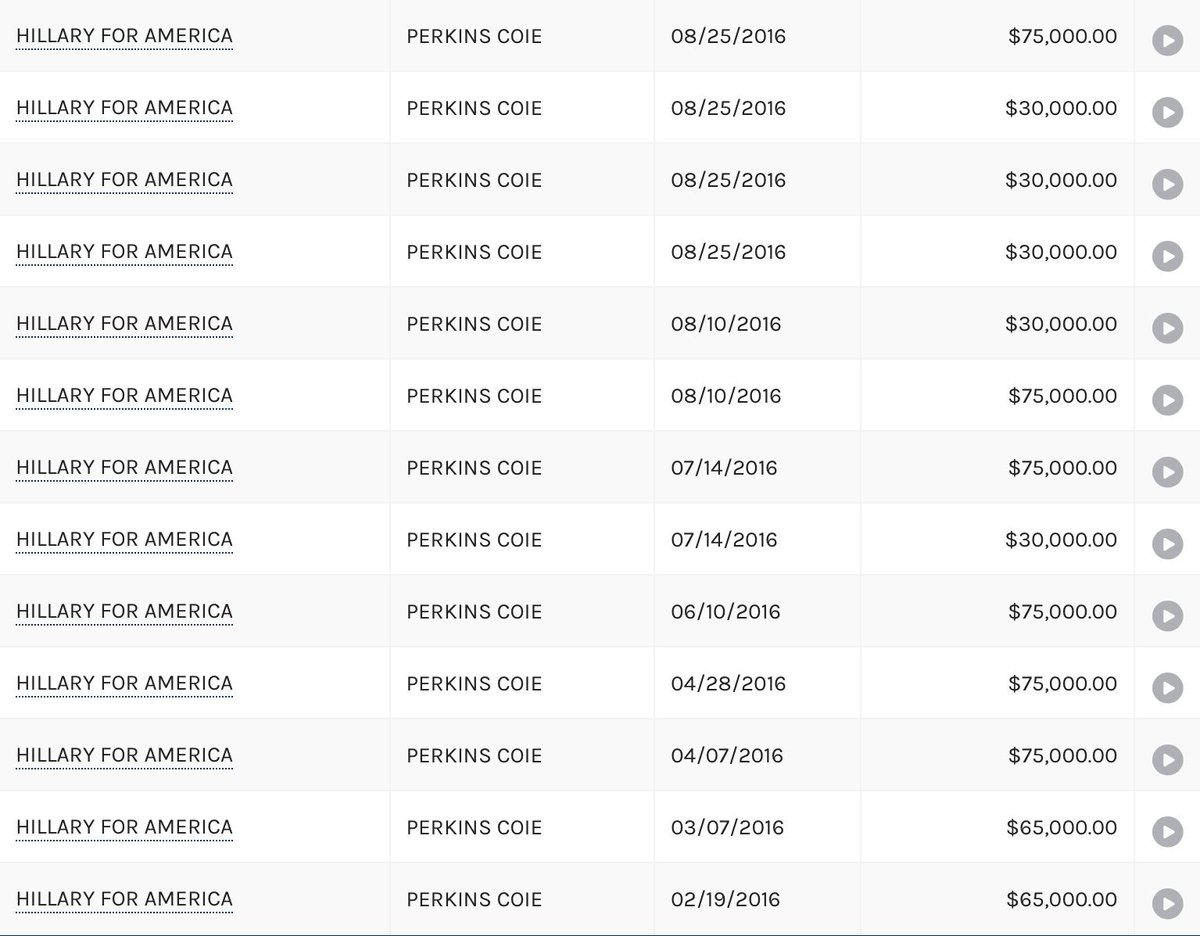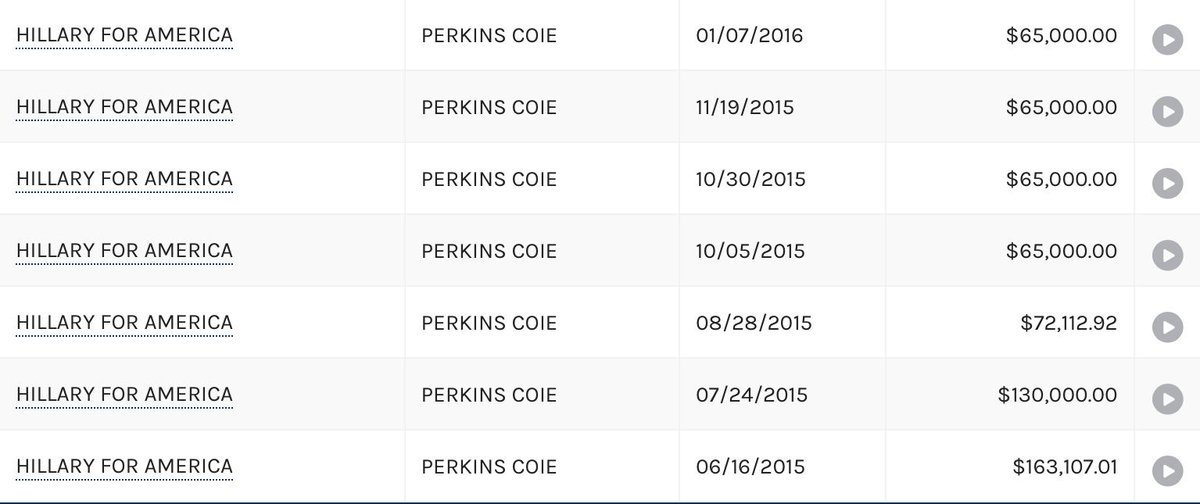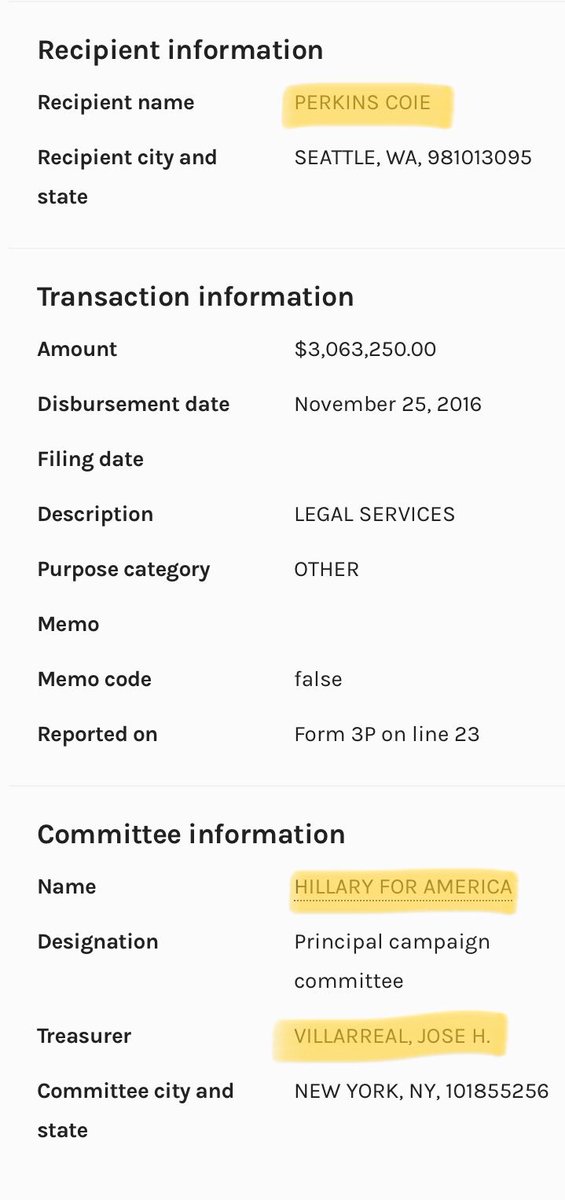 Hillary for America (HFA) 2017 Perkins Coie [6]

2015-2016 // DNC // MIS [7]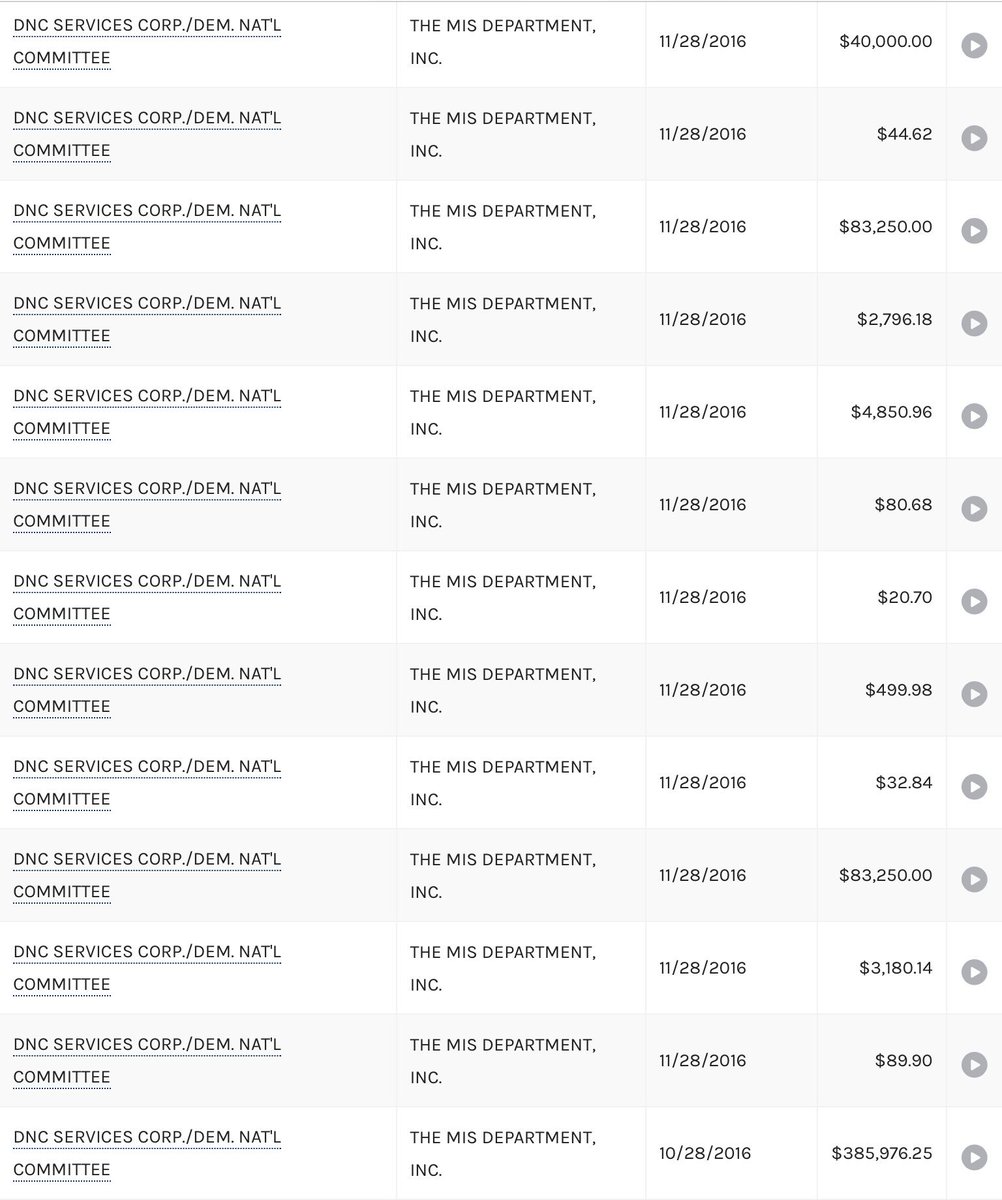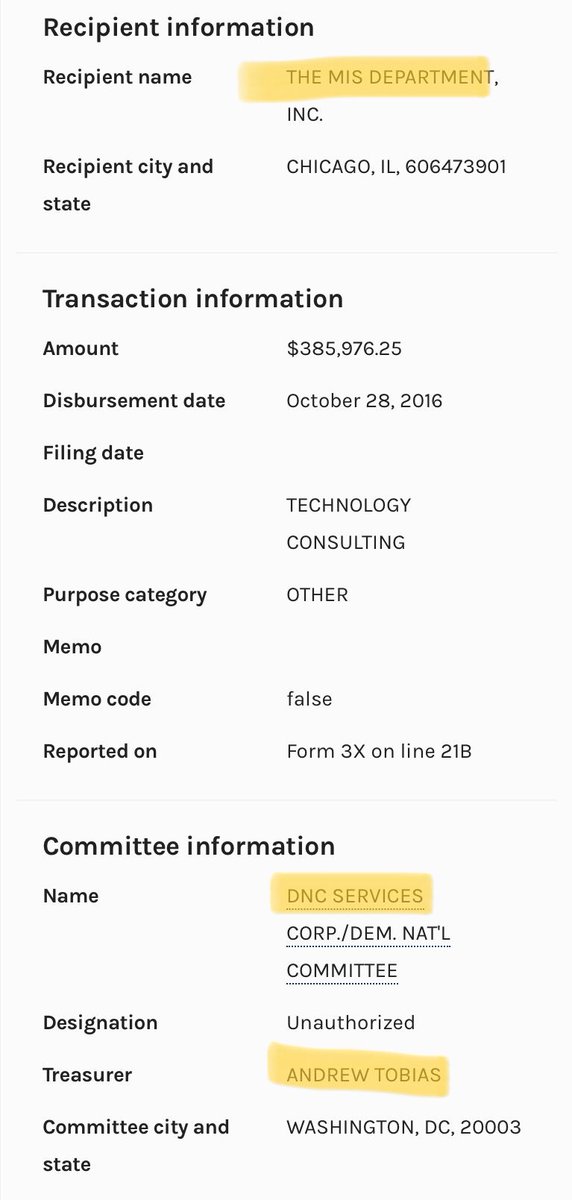 There's some payments from the DNC to MIS, marked for travel. (Rajeev Chopra of MIS was gone for months and had no hot water, wherever he was at)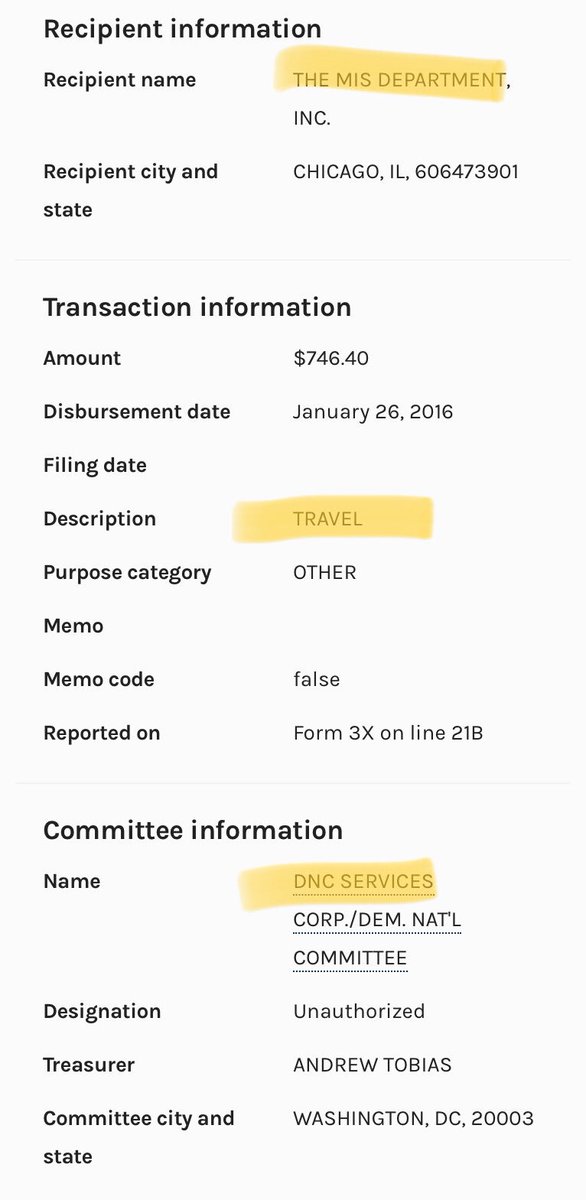 Here:  (2014) Mook told Mills: Podesta would talk to Todd Park for advising tech. Rajeev Chopra was IT, and went MIA during (2016) Awan Grand Jury. [8]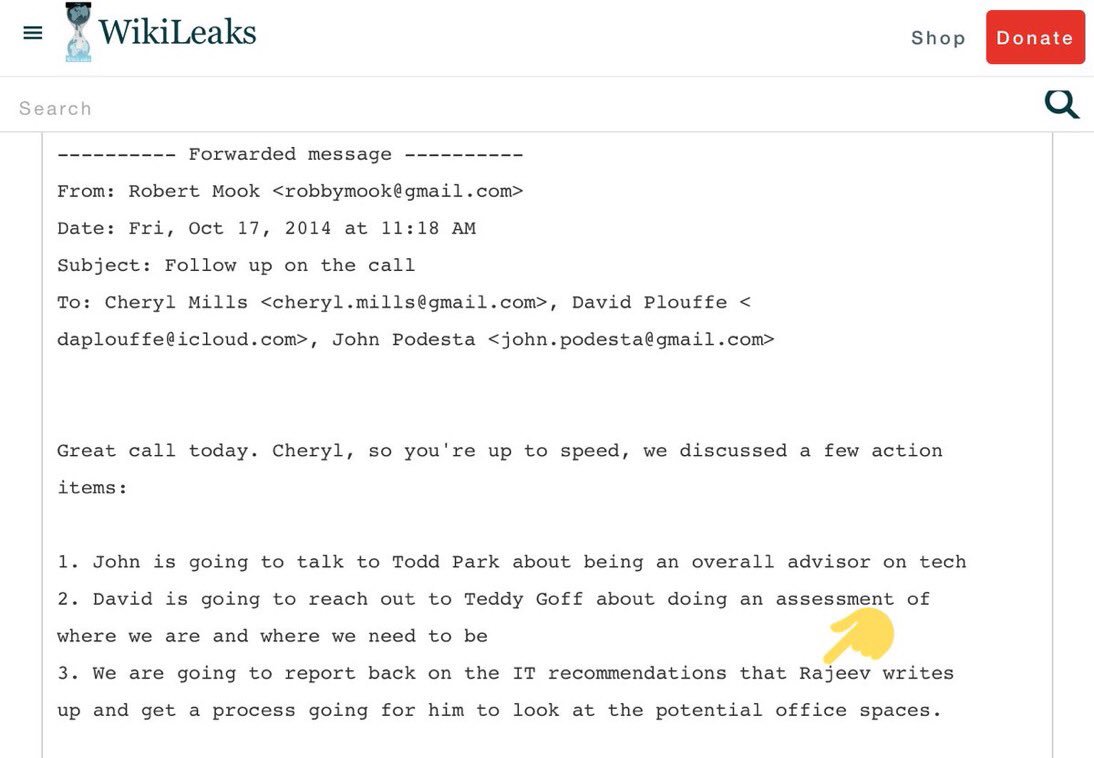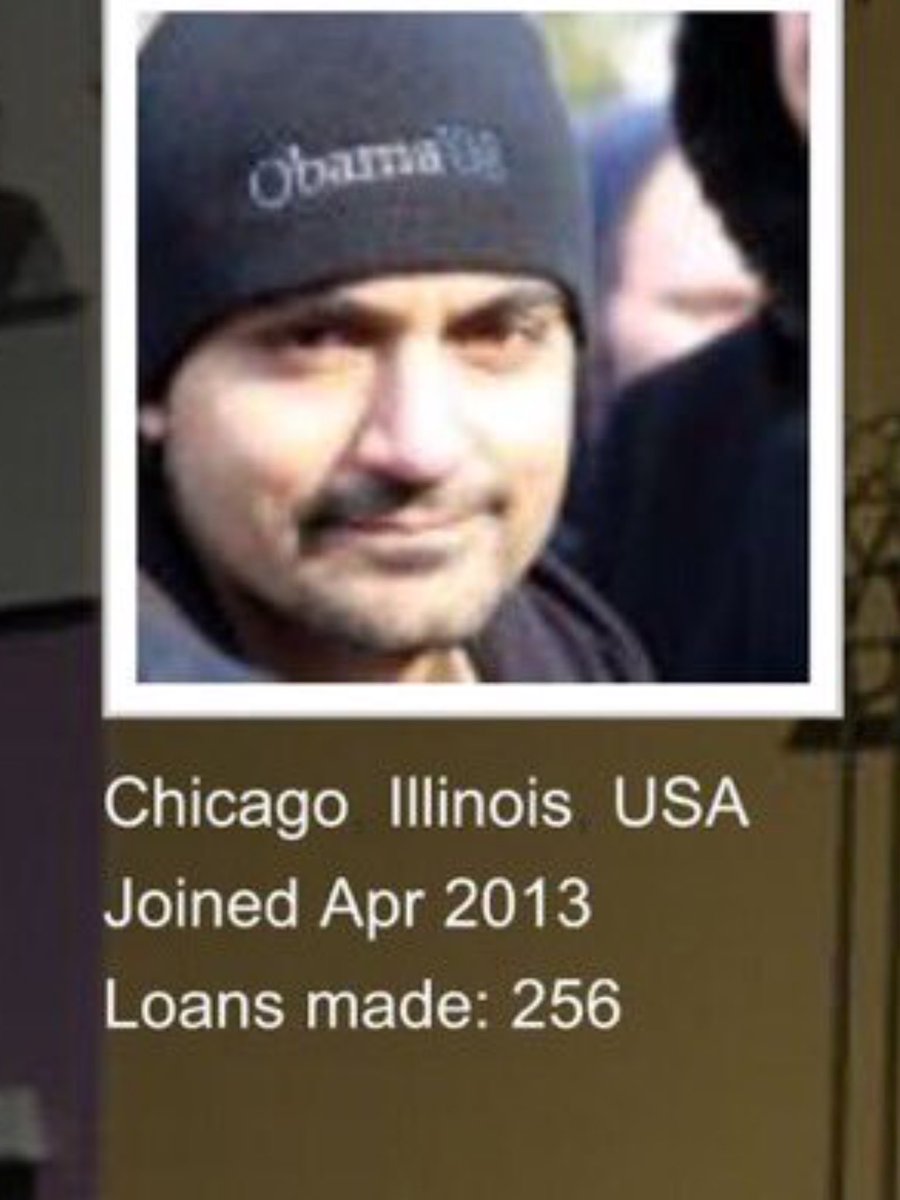 SOURCES:
[2]  FEC.gov
[3]  FEC.gov
[5]  FEC.gov
[6] FEC.gov
[7] FEC.gov
[8] Twitter