George Soros is a surreptitiously palpable force in American politics: Born in Budapest to a prosperous non-observant Jewish family, Soros wryly called it a Jewish antisemitic home.
Soros's family changed their name from the German-Jewish Schwartz to Soros, to protect themselves in increasingly antisemitic Hungary Soros was 13 when Nazi occupation occurred. Jewish children, barred from school by Nazis, had to report to the Jewish Council. Soros family went into hiding, with George pretending to be the godson of an employee of the Hungarian Ministry of Agriculture. The following interview is available on Youtube, but is periodically taken down: it is worth listening to it in its entirety.
Soros: Right. I was 14 years old. And I would say that that's when my character was made.
60 Minutes: In what way?
Soros: That one should think ahead. One should understand and — and anticipate events when one is threatened.
60 Minutes: My understanding is that you went out with this protector of yours who swore that you were his adopted godson
Soros: Yes
60 Minutes: Went out, in fact, helped in confiscation of property from the Jews.
Soros: Yes. That's right. Yes….
Soros believes he was anointed by God. "I fancied myself some kind of god" he wrote. "If truth be known, I carried some rather potent messianic fantasies with me from childhood, which I felt I had to control, otherwise they might get me in trouble."
George Soros: The 'God' Who Carries Around Some Dangerous Demons
"Frankly, I don't think I'll need to do a lot more," Democratic philanthropist George Soros bragged to USA Today just a few months ago. "I now take the defeat of Bush more or less for granted." Unfortunately for him, that defeat no longer seems so certain, so the billionaire, who had spent more than $15 million in an attempt to get John F. Kerry elected, is now trying to protect his earlier investments by throwing in an additional $3 million. "America, under Bush, is a danger to the world," says Soros. To save the world and prevent the reelection of George W. Bush, Soros has dedicated extraordinary amounts of time and money because defeating Bush, he says, is his "central focus." His motto, "If I spend enough, I will make it right," is the essence of his articulated ideas about changing society.
It seems that Soros believes he was anointed by God. "I fancied myself as some kind of god …" he once wrote. "If truth be known, I carried some rather potent messianic fantasies with me from childhood, which I felt I had to control, otherwise they might get me in trouble." When asked by Britain's Independent newspaper to elaborate on that passage, Soros said, "It is a sort of disease when you consider yourself some kind of god, the creator of everything, but I feel comfortable about it now since I began to live it out." [1]
***
Like the Tolkien Sauron, Soros is the "Dark Lord", holder of the one ring that rules them all. How appropriate that German "Schwarz" translates to Black. When you see a darkness come over any public cause, think the evil eye of Soros has gazed in its direction. Open Society Foundations began in 1979 when Soros decided he had enough money. "Open society is based on the recognition that our understanding of the world is inherently imperfect," Its History:
The Open Society Foundations began in 1979 when George Soros decided he had enough money. His great success as a hedge fund manager allowed him to pursue his ambition of establishing open societies in place of authoritarian forms of government. "Open society is based on the recognition that our understanding of the world is inherently imperfect," Soros said. "What is imperfect can be improved." He started by supporting scholarships for black students at the University of Cape Town in South Africa and for Eastern European dissidents to study abroad.
Soros set up his first non-U.S. foundation in Hungary in 1984. His signature move was to distribute photocopiers to universities, libraries, and civil society groups, breaking the communist party's grip on information. By the fall of the Berlin Wall, Soros had established two more foundations, in Poland and Russia. As communism collapsed, Soros moved quickly to seize the revolutionary moment and create foundations in countries throughout Eastern Europe and Central Asia. His work contributed to the emergence of democratic governments and substantially more open societies in most countries of the former Soviet empire.
Today, the Open Society Foundations remain committed to George Soros's vision. We are the second largest private philanthropy in the United States (backed by an $18 billion endowment from Soros announced in October 2017). We have annual expenditures of over $940 million, and we work in over 100 countries around the world, with 26 national and regional foundations and offices. We provide funding for hundreds of groups working on a vast range of issues. [2]
***
Soros' definition of open society in his article, "Capitalist Threat" Atlantic Monthly Feb '97 "Societies derive cohesion from shared values, religion, history & tradition. When society does not have boundaries where are shared values found? the concept of open society itself". The concept of Open Society is Soros being influenced by his mentor, Austrian-English philosopher of science, Karl Popper who he came into contact with when he enrolled in the London school of economics.
George Soros: Open Society and Open Borders
Born in Hungary in 1930 as Gyorgy Schwartz, he provides most of his own biographical data, which is thus open to verification. The family changed its name in 1936 to Soros, which in Hungarian means "successor" and in Esperanto means "to soar." His father was a devotee of Esperanto, a concocted one-world language introduced in 1887 by Ludwik Zamenhof, a Polish doctor. The Esperanto movement, based on Indo-European languages, continues to have followers today. The Soros name change was an effort to protect the Jewish family from the rise of fascist rulers. Young George Soros, a second-generation Esperanto, survived the fascists and then the communists and in 1946 defected to the West, while attending an Esperanto youth congress abroad.
He emigrated to England, where he enrolled in the London School of Economics. There, he came under the tutelage of Austrian-English philosopher of science, Karl Popper. After graduating in 1952, George Soros came to the United States in 1956 and went to work on Wall Street. Today his fortune is estimated at $7-11 billion. One of his companies, Quantum Fund, is based outside the United States, beyond U.S. government supervision, as apparently is most of the Soros fortune — off-shore for tax purposes.
Soros still quotes his mentor Karl Popper, who set forth a framework for governments in his book, "The Open Society and Its Enemies." Soros acknowledges that Popper's concept owes much to French philosopher Henri Louis Bergson (1859-1941). Popper, expanding on Bergson, developed "fallibilism," a theory that no entity possesses the ultimate truth, and to claim otherwise leads to repression or a closed society. [3]
***
Soros gave at $33 million in one year to support already-established groups that emboldened the grass-roots, on-the-ground activists in Ferguson, according to the tax filings of his nonprofit Open Society Foundations. This included BLM in Ferguson.
George Soros funds Ferguson protests, hopes to spur civil action
Liberal billionaire gave at least $33 million in one year to groups that emboldened activists.
There's a solitary man at the financial center of the Ferguson protest movement. No, it's not victim Michael Brown or Officer Darren Wilson. It's not even the Rev. Al Sharpton, despite his ubiquitous campaign on TV and the streets. Rather, it's liberal billionaire George Soros, who has built a business empire that dominates across the ocean in Europe while forging a political machine powered by nonprofit foundations that impacts American politics and policy, not unlike what he did with MoveOn.org. Mr. Soros spurred the Ferguson protest movement through years of funding and mobilizing groups across the U.S., according to interviews with key players and financial records reviewed by The Washington Times. In all, Mr. Soros gave at least $33 million in one year to support already-established groups that emboldened the grass-roots, on-the-ground activists in Ferguson, according to the most recent tax filings of his nonprofit Open Society Foundations. [4]
***
As you may already know, I believe that Mother Jones and their evil hobbit David Corn are intimately involved in the dissemination of the Trump Russia dossier.
See, Mother Jones received funding from Soros' Open society: [5]

 Of course the person who made the movie about the 16 women who accused Trump of sexually assaulting them was also heavily financed by Soros foundation money.
There are at least 40 left wing media outlets that are funded by Soros led initiatives including mother jones who will be proven to be connected to the circle of filth.
Adam Schiff a key player in trying to suppress the FISA warrant and Trump Russia dossier relationship is also funded through Soros.
More will be revealed about Schiff-for-Brains and his involvement in the circle of filth. But Trump has now called him out.
Ah, what a great segue: Circle of filth is conjoined to Soros initiative through its "orcs" or lawyers. Marc Elias, DNC/Hillary lawyer paid Fusion GPS to commission the dossier. He is part of Soros funded PAC effort Priorities USA. Can't make this up.
Another Clinton lawyer David Boies teamed up with Perkins Coie to protect Hillary during the 2016 elections. Read the entire referenced thread if you don't know what I am talking about.
There is a whole different level of entanglement involving Crowdstrike, Hillary, Google, Soros, Fusion GPS. It is all quite nefariously nauseating.
Using Open Society, Soros has given more than $7 billion to left-wing groups including ACORN, Apollo Alliance, National Council of La Raza, Tides Foundation, Huffington Post, SPLC, Soujourners, People for the American Way, Planned Parenthood, and more.
Top 10 Reasons George Soros Is Dangerous
Human Events' readers, in an online poll, voted billionaire financier George Soros "the single most destructive leftist demagogue in the country."  Here are the Top 10 Reasons George Soros Is Dangerous:
1.  Gives billions to left-wing causes
2.  Influence on U.S. elections
3.  Wants to curtail American sovereignty
4.  Media Matters
5.  MoveOn.org
6.  Center for American Progress
7.  Environmental extremism
8.  America Coming Together
9.  Currency manipulation
10.  Delusions
***
Democracy Alliance, a secretive dark money liberal donor network was attended by Janell Ross of WAPO along with George Soros. What ? Why is press and Media present at this dark congregation? Did you hear anyone fret over it?
A few days ago Janell Ross was put on administrative leave by WAPO, again no widespread reporting took place. Ross has also stopped posting on Twitter. What did she do to merit administrative leave?
WaPo Reporter Janell Ross Gave Strategy Briefing at Secret Dem Gathering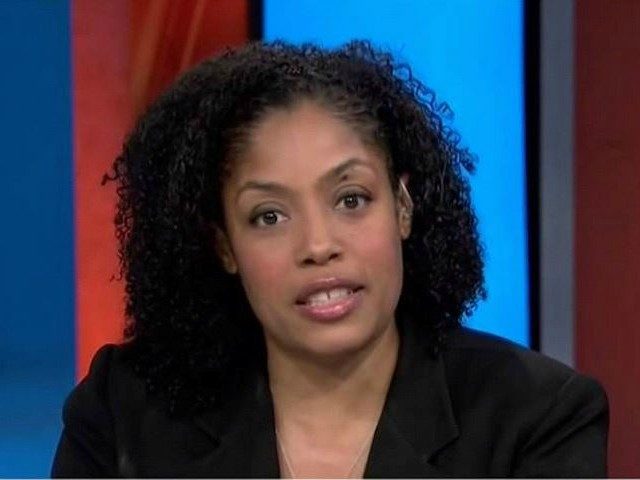 Washington Post reporter Janelle Ross sat on a panel at a secret gathering of Democrats where she offered strategic advice, according to a report by the Washington Free Beacon. Left-wing billionaire George Soros was also in attendance. Ross presents herself and is presented by the Post as an objective journalist. She primarily covers politics and race, and much of her focus is on the Trump administration. Nevertheless, Ross's Twitter feed is that of a left-wing activist, and back in 2015, with no evidence, Ross smeared then-presidential candidate Jeb Bush in such a sleazy way, even MSNBC felt the need to push back.
According to the Beacon, the Washington Post journalist "gave a presentation at a secretive California gathering where Democratic politicians, liberal activists, and their biggest donors plotted the future of the progressive movement[.]" The Post claims to have known nothing about their reporter's attendance, and told the Beacon that Ross has been "reminded" about the Post's policy when it comes to attending events that "could be perceived as partisan." [7]
***
Did George Soros Break the Bank of England in 1992? Speculators like Soros forced the British government to pull it from the European Exchange Rate Mechanism (ERM). If he can do that in England, what can he do to the US?
How did George Soros break the Bank of England?
n Britain, Black Wednesday (Sept.16, 1992) is known as the day that speculators broke the pound. They didn't actually break it, but they forced the British government to pull it from the European Exchange Rate Mechanism (ERM). Joining the ERM was part of Britain's effort to help the unification of the European economies. However, in the imperialistic style of old, she had tried to stack the deck. Speculators began to eye the ERM and wondered how long fixed exchange rates could fight natural market forces. Spotting the writing on the wall, Britain upped its interest rates to the teens to attract people to the pound, but speculators, George Soros among them, began heavy shorting of the currency. The British government gave in and withdrew from the ERM as it became clear that it was losing billions trying to buoy its currency artificially. Although it was a bitter pill to swallow, the pound came back stronger because the excess interest and high inflation were forced out of the British economy following the beating. Soros pocketed $1 billion on the deal and cemented his reputation as the premier currency speculator in the world. [8]
***
Soros has also funded Media Matters, founded by David Brock, who operates on behalf of Clinton in several dubious capacities—like running the Correct the Record SuperPAC, which hires Internet trolls to spread pro-Clinton ideologies on the Internet. [9]
Soros has been a major donor to the think tank Center for American Progress, founded by Clinton's campaign manager, John Podesta. The organization also runs the pro-Clinton media outlet https://ThinkProgress.com. The DC leaks hack of Soros' Open society was largely underreported by the MSM, unsurprisingly so. Leaked documents show how Soros' far-flung international organizations attempted to manipulate Europe's 2014 elections
The Bizarre Media Blackout Of Hacked George Soros Documents
On Saturday, a group called DC Leaks posted more than 2,500 documents going back to 2008 that it pilfered from Soros' Open Society Foundations' servers. Since then, the mainstream media have shown zero interest in this gold mine of information. We couldn't find a single story on the New York Times, CNN, Washington Post, CBS News or other major news sites that even noted the existence of these leaked documents, let alone reported on what's in them. [10]
***
Like The eye of Sauron, the eye of Soros watched over all of our domains. It's ring is the circle of Filth and it corrupts as it binds. Mount Doom is waiting for the ring.
Dark sorcery is fading and it's dark lord's power is waning.
The circle's enchantments are broken.
Fin.
[1] LA Times
[2] Open Society
[3] Newsmax
[4] Washington Times
[5] Open Society
[6] Human Events
[7] Breitbart
[8] Investopedia
[9] Observer
[10] Investors