Ok, I'm just a lady from Texas but here is why Hawaii happened and the motive behind it! The EAS system has no cancellation feature. There is good reason for this. It was and is a direct unfiltered communication of POTUS (President Trump) to the people directly. No cancellation for that reason.
By: (Jamie)J.A.L.F.T @jametteriley
This stunt was no accident and the fact that news outlets where there at the time is also no accident. This incident is a FF to get the ability to put in a cancellation feature to interrupt Potus communication to the public.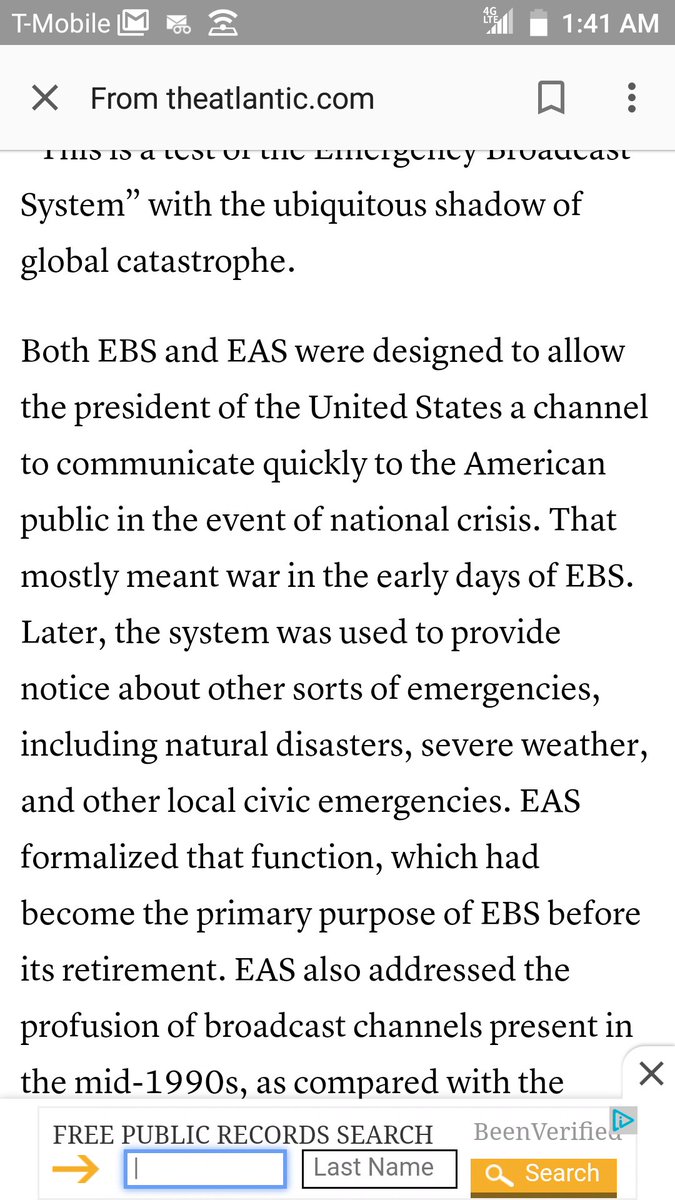 Note they are now calling for a cancellation process. No no no. This was no accident they want to be able to cancel and override POTUS !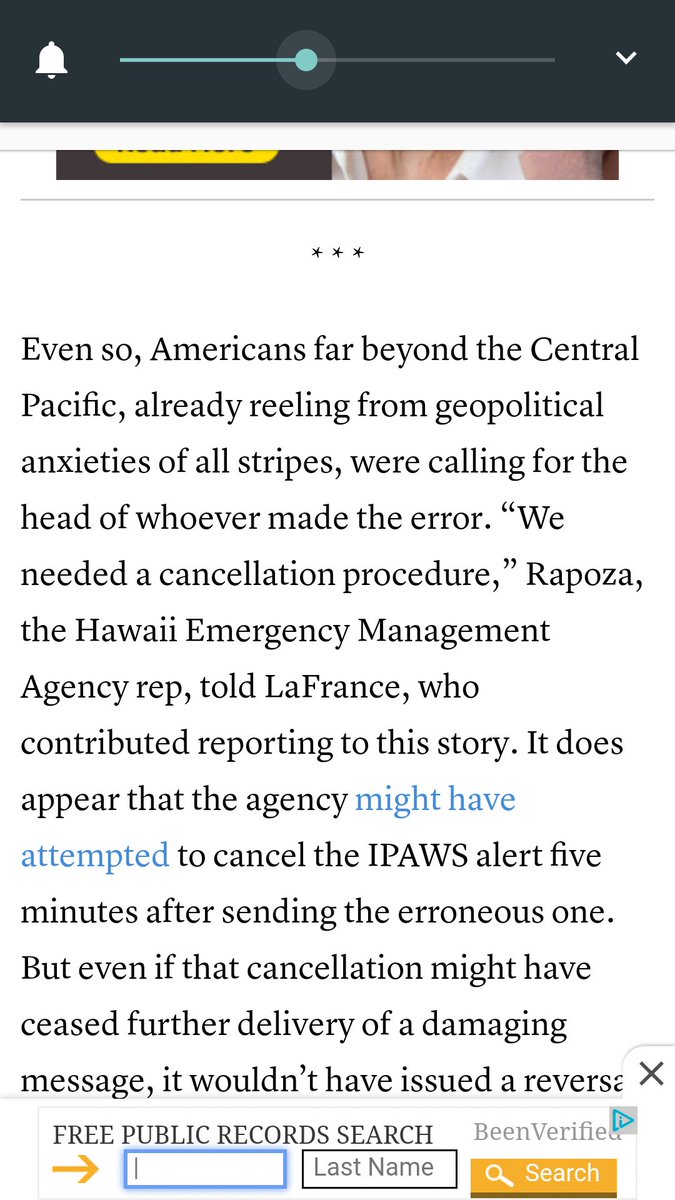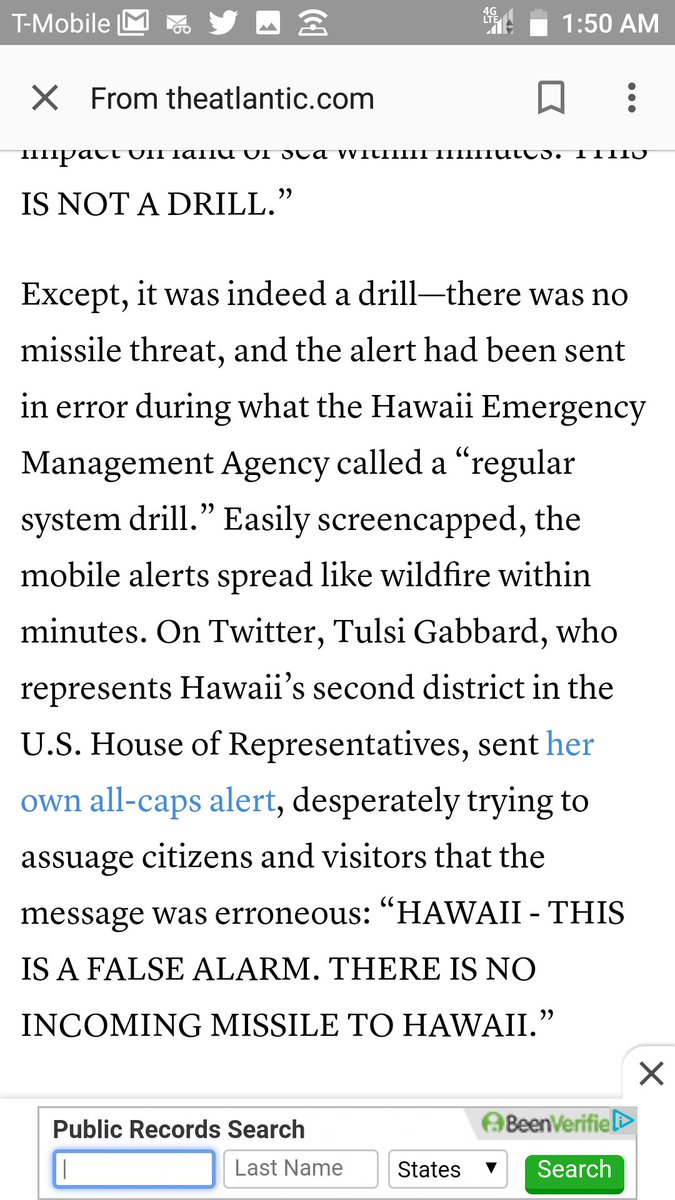 Laura Silsby HCR has access to the software as VP over software for FEMA
***
Media's Spin –
Hawaii's false missile threat: Worker who pushed wrong button to be reassigned
The civil defense employee who pushed the wrong button, causing more than a million people in Hawaii to fear that they were about to be struck by a nuclear missile Saturday, will be reassigned, emergency officials confirmed on Sunday. A spokesman with the Hawaii Emergency Management Agency confirmed to Fox News, "The employee who issued the alert has been temporarily reassigned pending the outcome of our internal investigation. He will still report to work within our Emergency Operations Center, but in a different capacity that does not provide access to the warning system."
Residents and tourists alike were rattled after the mistaken alert was blasted out to cellphones across the islands with a warning to seek immediate shelter and the ominous statement, "This is not a drill."
State officials later said the unnamed employee doing a routine test during a shift change at the Emergency Management Agency mistakenly hit the live alert button.
Rather than triggering a test of the system, it went into actual event mode, Fox News previously reported. Vern Miyagi, who oversees the Hawaii Emergency Management Agency (EMA), said at a news conference late Saturday that to trigger the alert, there is a two-step process involving only one employee — who both triggers the alarm, then also confirms it. "There is a screen that says, 'Are you sure you want to do this?'" Miyagi said. The employee confirmed the alert, inadvertently causing a panic in a state already on edge over saber-rattling missile threats from North Korea.
Miyagi, a retired Army major general, said about the employee late Saturday: "This guy feels bad, right. He's not doing this on purpose — it was a mistake on his part and he feels terrible about it." [1]
***

Hawaii Rep. Tulsi Gabbard slams Trump after false ballistic missile warning: 'He's not taking this threat seriously'
Rep. Tulsi Gabbard, D-Hawaii, slammed President Trump on Saturday for "taking too long" to quell escalating tensions with North Korea, minutes after a false ballistic missile warning was sent to residents of her home state. Gabbard said her constituents "live with the reality of this message popping up on their phones" at any moment because of the rising conflict between the U.S. and Pyongyang.n
"Donald Trump is taking too long," she told CNN. "He's not taking this threat seriously. There's no time to waste."
Gabbard, a member of the House Armed Services Committee, added that is an urgent need for easily accessible nuclear shelters. "We've got to get rid of this threat from North Korea. We've got to achieve peace, not play politics. Because this is literally life and death that is at stake, for the people of Hawaii and the people of this country," Gabbard later told MSNBC. [2]
***
Former Green Beret Commander: 'Hard to Believe' Hawaii Missile Alert Could Be Sent by One Person
The Hawaii Emergency Management Agency said an employee selected the wrong option from a drop-down menu, initiating an actual alert instead of a test of the system. On "America's Newsroom," Lt. Col. Michael Waltz (Ret.) said it's "unbelievable" that such a system existed in Hawaii.
"I find it hard to believe that this system was developed where one individual could hit one button and send that type of alert without any secondary or third level of authorization," said Waltz, a former U.S. Special Forces officer and author.
Waltz agreed that the federal government or U.S. military may have to take over the responsibility for alerting the public to a potential missile attack. Eric Shawn pointed out that North Korean dictator Kim Jong Un is probably "chuckling" at being able to cause widespread panic and fear among Americans without even doing anything. [3]
***
Hummm…
You decide….
References:
[1] Fox News
[3] Fox News