98th Holistic DR Found Dead! Nobody Seems to be Asking Questions!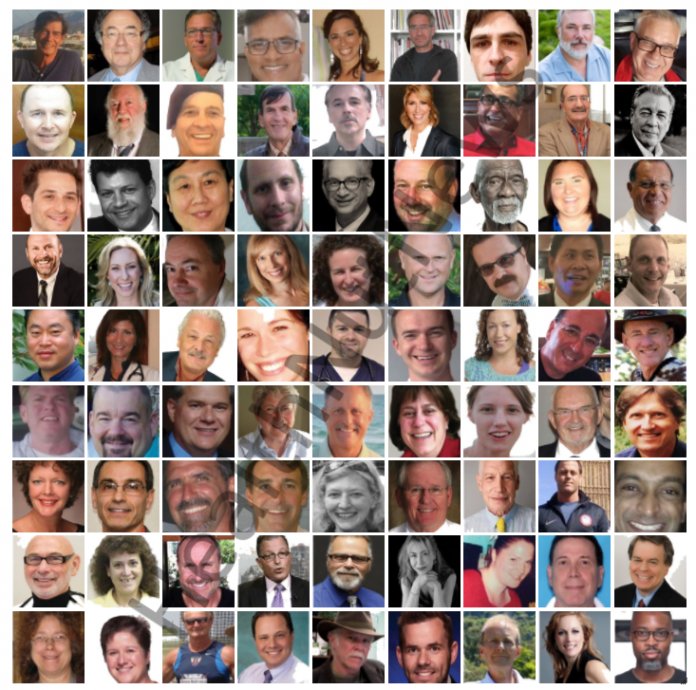 Erin Elizabeth at Healthnut News has spent countless hours compiling the below list of holistic doctors that have met an untimely demise in the last few years.  Coincidence or By design… you decide.
Thursday, January 11, 2018- Dr Clive Bridgham, of East Providence, Rhode Island, was found dead in his home.
Saturday, December 16, 2017- Dr Tony Starr, an Osteopath, aged 52, was found dead at his residence by friends
Friday, December 15, 2017- Dr Barry Sherman 75, was found dead with his wife Honey 70, in their Toronto mansion. (Barry Sherman (who was not holistic but was always battling with "Big Pharma") was one of the worlds largest generic drug manufacturers though reports say he actually started with nutraceuticals.)
Sunday, December 10, 2017- Dr Dean Lorich (MD) 54, was found dead in his Park Avenue home bathroom by his 11-year-old around 1 PM on Sunday, December 10th on the Upper East Side of Manhattan.
Saturday, December 3, 2017 – Dr. James Winer, the outspoken, controversial, prominent, self-described holistic doctor (and radio show host in several states) allegedly died on or around December 3rd
Sunday, November 26, 2017- Dr Miguel Crespo, 40, stem cell and cancer researcher, was found dead in the bathroom on the 8th floor at the famous Weill Cornell Medical Center Hospital on the Upper East Side of Manhattan.
Friday, November 11, 2017 – Self described holistic Dr. Annie Fairbanks, 38, was found shot dead in her home along with her husband Jason Fairbanks, late 30s, and their 3 year old daughter and nine month old son.
September 13, 2017 – Dr. Achutha Reddy, a self described holistic psychiatrist, was stabbed to death countless times at his clinic and then allegedly outside the clinic as well.
August 17, 2017 – Holistic Dr. Thomas Fay died of unknown causes and his family has called his death "unexpected and a bit surreal".
August 7, 2017 – John Michael (Dr. Mike) Lonergam died of an apparent heart attack.
August 4, 2017 -Dr. Gabriel Goodwin committed suicide by jumping from an NYC highrise.
August 1, 2017 – Ann Boroch, naturopath committed suicide by alleged hanging. According to the coroner's report, she was found in her garage.
July 29, 2017 – Dr. Andy Cutler part of the autism world and overall health community, died of an apparent heart attack.
July 28, 2017 – Dr. Glen Scarpelli. Dr. Scarpelli and his wife both allegedly jumped out of window of their holistic clinic (located on Madison Avenue in Manhattan), leaving behind neatly typed and packaged suicide notes in plastic baggies.
July 20, 2017 – Holistic MD Ron Schmid was found dead. He campaigned against the use of fermented cod liver oil
July 15, 2017 – Holistic Healer and Dr. Justine Damond was shot and killed by police.  She had called officers to report a possible assault outside her house when she heard a woman screaming. She was shot by an officer as she approached the police vehicle in her pajamas.
July 1, 2017 – Holistic Dr. Scott Mieras was killed when the bus he was driving crashed in North Canterbury, New Zealand when his bus crashed through the railings of a bridge, landing in a shallow area of the Waiau River. He was the sole driver of the vehicle. No other vehicles were involved
May 29, 2017 – Dr. Christopher King, 49, a famous holistic MD, was shot to death on Memorial day, a little after midnight, while eating at a popular organic restaurant in Boulder, Colorado.
May 7, 2017 – Dr. John Greg Hoffmann, who at one point lost his medical license but got it back for his alternative practices as an MD, died from injuries sustained in a single car accident that went off a cliff, as he was returning home from his cabin.
April 24, 2017 – Glenn Towery, DC was reported missing. A nationwide search continues into its second week as of 4/24/2017.
April 7, 2017 – Ronald Kibert, DC died and was found dead under a large tree limb.
March  3, 2017 – Dr. Juan Gonzalez, aged 59, was murdered inside his holistic clinic and police can now confirm that his death is being treated as a homicide.
February 24, 2017 – Dr. Mark Buller, an active member of Our Lady of Lourdes parish in University City and Habitat for Humanity volunteer, was killed while riding his bike by a Ford Van.
December 15, 2016 – Silvio Najt MD, a board certified Argentinian Cardiologist, died unexpectedly of allegedy heart failure.
November 10, 2016 – Dr. Laura Skellchock passed away very quickly and unexpectedly and there is an ongoing investigation
October 2, 2016 – Dr. Lorraine Hurley was fatally injured when she was struck by a pickup truck in Brewster, MA.
August 6, 2016 – Born Alfredo Bowman in Honduras in 1933, Dr. Sebi studied herbal medicine from his grandmother. One of his claims to fame was his belief that rendering the body into an alkaline state makes it impossible for disease and ailments to exist.
July 7, 2016 –  Dr. Jenny Shi, 65, a well-known holistic doctor/acupuncturist, was found dead in her upscale Creekside Drive home in Palo Alto, CA.owned several acupuncture clinics in the Bay Area.
June 22, 2016 – Marc Feldman MD, a department head at the Cleveland Clinic and a Libertarian presidential candidate, was found dead at a motel in Ohio.
June 20, 2016 – Dr. Michelle Hartley, 32 pediatric chiropractor, dies of an apparent heart attack.
June 17, 2016 – Dr. Tiejun Huang PhD/MD R.Ac, RMT, DTCM, a sports medicine specialist,  at the Beijing Olympic Games, a professor of sports medicine and rehabilitation, and practiced acupuncture and Chinese "Tuina" massage was murdered when a man wielding a knife, stormed into a holistic doctor's office and stabbed him death.
June 15, 2016 – A man stormed into a holistic doctor's office, shot Dr. Robert Sowers, and then turned the gun on himself – taking both their lives.
June 14, 2016 – Holistic doctor Mary Louise Yoder, authorities quickly ruled she died of natural causes, despite being uber healthy and only 60-years-old.
June 13, 2016 – Tim Shelton DC was found dead in a freak accident where a tractor rolled over on him.
June 11, 2016 – Dr. Alex Shvartsman, dentist and naturopathic doctor, killed himself at home allegedly committed suicide.
May 27, 2016 – John Lombardozzi DC, a chiropractor and inventor, died in a motorcycle accident.
May 15, 2016 – Thomas Bruff MD died in a private plane crash in the mountains of Southern California.
May 6, 2016 – Dr. Jyrki Suutari, an outspoken holistic doctor in the Los Angeles area, allegedly took his life in the garage of his home on Mother's Day.
May 6, 2016 – A holistic doctor and well-known professor, Dr. Vibeke Rasmussen, 76, was found dead in the Boston area. She taught natural health, nutrition and biology at a local university, and was found stabbed to death in her home. She was stabbed over 30 times.
April 30, 2016 – John Hicks MD, a holistic and alternative doctor died at a conference in Mexico.
April 27, 2016 – Justin Bohn DC, a holistic chiropractor was found dead alongside of his two children.
April 6, 2016 –  Dr. John Harsch, 59, a self-described holistic medicine MD, was killed while riding his bicycle with a group of friends.
March 24, 2016 – Dr. Elbert Goodier III was murdered in his office while treating a patient.
March 23, 2016 – Triple homicide: Prominent Holistic doctor Henry Han is found murdered on his 7-acre Santa Barbara estate, along with his wife and five-year-old daughter. All were shot and wrapped in plastic.
March 14, 2016 – Holistic MD and acupuncturist Dr. Curtis Clogston, 68, who was missing three weeks and eventually found dead in his car, allegedly off the route some say he took to work for 30 years.
March 7, 2016 – Another cancer researcher, Dr. Nadeera De Silva, is found dead in a field.
February 21, 2016 – Dr. Armon Anthony Bert, D.C., 56, was reported missing by his family and later found reclined in his car in the parking lot of a Kirkwood Lowes store, the "apparent" victim of a heart attack.
February 14, 2016 – Cancer HIV Researcher in Seattle, Cheryl DeBoer is found dead in a culvert with a plastic bag over her head.
February 12, 2016 – Dr. Rose Polge, 25, apparently walked off her job, where she worked at Torbay Hospital in Devon, and went missing for almost two months.
February 1, 2016 – Paige Adams FNP, B-C, who also lived up the road from us, was found dead in her home. (She was a board-certified nurse practitioner.)
January 28, 2016 – Dr. Alan Clarke, 52, who had gone out to take his dog for the usual walk, was found dead in the woods, hanging from a tree on December 28th, 2015 in a rubber suit with a mask on. His death is ruled accidental and a sexual fetish, just after Christmas.  He was afamous cancer researcher, and director of the European Cancer Stem Cell Research Institute and the Cancer Research UK.
January 26, 2016 – Brian Melito, a holistic MD and his wife (a physician's assistant) were attacked by a sword-wielding man while strolling a beach on the tiny island of Grenada.
January 25, 2016 – Holistic doctor Rod Floyd, a clinical professor at Palmer Chiropractor College, was found dead at his home in Florida.
January 23, 2016, Dr. Nabil El Sanadi, president and CEO of Broward Health, was found dead in public restroom of an alleged suicide.
January 23, 2016 – A top MD, John Marshall, 49, former 4th generation Marine who'd served in Afghanistan and had survival training, was found dead in the Spokane River.
Late December 2015 – January 2016
Christopher Robert MD, Linnea Veniotte MD, Mark Ernsting MD
Thus far I hadn't included PhD's in the series (unless they were also an MD, DO or DC) but then, just these past few weeks, we learned of two Canadian PhD's/researchers killed. One was stabbed in what his friends called a safe neighborhood. Another, a Ph.D. (wife and mother of two) was hit while jogging near the beach, and then buried in a shallow grave on the tourist island of Grenada. Days later, a holistic doctor and his wife, a physician's assistant of anesthesiology, were also attacked on that same tiny island. See the details of the death here and what transpired.  This is when we suddenly start noticing a spate of cancer researchers killed, which hadn't happened previously. Now we have one every few days.
November 2015 – A dozen plus accidental deaths and freak accidents, mostly holistic doctors:
Dick Versendaal MD, Janelle Bottorff MD, William Snow MD, Wade Shipman MD, Chris Coffman MD, Christopher Spradley MD, Robert Grossman MD, David Knotts MD, Anthony Keene MD, Kenneth Rich MD, Jamie Zimmerman MD
Besides the 15 doctors covered thus far, who died non-accidental deaths, we have 5 chiropractor deaths that were accidents. We also have more deaths of doctors here: some described as freak accidents. Again, we didn't include them in the official unintended series. We have the famous holistic ABC News doctor, Jamie Zimmerman, who allegedly slipped and fell and hit her head while on vacation in Hawaii, and who was then carried out to sea. We also have more accidental deaths of holistic doctors here in NY (accidental), and yet another here of a famous holistic MD. We literally can't keep up at times, there are so many.
October 29, 2015 – Jerome E. Block, holistic MD, allegedly jumped to his death from his Central Park West residence.
October 11, 2015 – Dr. Marie Paas, well known for her animal advocacy, is found dead of an alleged suicide.
September 16, 2015 – Best selling author and holistic MD, Mitch Gaynor, was found dead outside his country home–an hour from Manhattan, where he practiced.  (Mitch Gaynor, MD had been on RT not long before he died. We'd hoped to contact them for comment, but soon after Mitch was found dead, the founder of RT was found dead in his Washington DC hotel room.)
August 12, 2015 – Osteopath Dr. Mary Bovier is found slain to death in her home in Pennsylvania.
August 7, 2015 – Dr. Anita Kurmann died while riding her bicycle in Boston. She was an endocrine surgeon and stem cell researcher.
July 21, 2015 – Dr. Nicholas Gonzalez, a holistic MD, dies suddenly allegedly of heart attack.
July 21, 2015 – Dr. Abdul Karim, an outspoken and loved holistic (biological) dentist, 41 years of age, is found dead alongside the road.
July 19, 2015 –  Dr. Ron Schwartz was found murdered in his east coast Florida home.
July 10, 2015 – Lisa Riley, 34, DO (Doctor of Osteopathic Medicine) is found in her home with a gunshot wound to her head.
July 3, 2015 – Patrick Fitzpatrick MD goes missing while traveling from North Dakota to neighboring Montana, which he did often, as his son lives there.
June 29, 2015 – Beloved holistic MD Theresa Sievers was found murdered in her home.
June 29, 2015 – Jeffrey Whiteside MD, a pulmonologist, disappeared while vacationing with family.
June 21, 2015 – Dr. Bruce Hedendal, 67, just down the road from us, coast of Florida, a chiropractor and Harvard PhD in nutrition, was found dead.
June 21, 2015 – Dr. Baron Holt, 33, a chiropractor and father, is found dead.
June 19, 2015 – Dr. Jeff Bradstreet, formerly of Florida and now practicing in Georgia, was found in a river with a gunshot wound to his chest.
[1]
SOURCE:
[1] Healthnut News