"Collusion against Trump" Timeline
by

On the other side, evidence has emerged in the past year that makes it clear there were organized efforts to collude against candidate Donald Trump–and then President Trump. For example:
Anti-Russian Ukrainians allegedly helped coordinate and execute a campaign against Trump in partnership with the Democratic National Committee and news reporters.
A Yemen-born ex-British spy reportedly delivered political opposition research against Trump to reporters, Sen. John McCain, and the FBI; the latter of which used the material–in part–to obtain wiretaps against one or more Trump-related associates.
There were orchestrated leaks of anti-Trump information and allegations to the press, including by ex-FBI Director James Comey.
The U.S. intel community allegedly engaged in questionable surveillance practices and politially-motivated "unmaskings" of U.S. citizens, including Trump officials.
Alleged conflicts of interests have surfaced regarding FBI officials who cleared Hillary Clinton for mishandling classified information and who investigated Trump's alleged Russia ties.
But it's not so easy to find a timeline pertinent to the investigations into these events.
Here's a work in progress.
(Please note that nobody cited has been charged with wrongdoing or crimes, unless the charge is specifically referenced. Temporal relationships are not necessarily evidence of a correlation.)
"Collusion against Trump" Timeline
To continue reading the timeline for 2016, 2017 and 2018, go

HERE
2018
Jan. 4, 2018: Sen. Charles Grassley (R-Iowa) and Sen. Lindsey Graham (R-S.C.) refer criminal charges against Christopher Steele to the FBI for investigation. There's an apparent conflict of interest with the FBI being asked to investigate Steele since the FBI has used Steele's controversial political opposition research to obtain wiretaps.
Jan. 8, 2018: Justice Dept. official Bruce Ohr loses his second title at the agency.
Jan. 10, 2018: Donald Trump lawyer Michael Cohen files defamation suits against Fusion GPS and BuzzFeed News for publishing the "Steele dossier" which he says falsely claimed he met Russian government officials in Prague, Czech Republic, in August of 2016.
Jan. 11, 2018: House of Representatives approves government's controversial "702" wireless surveillance authority. The Senate follows suit.
Jan. 19, 2018: Justice Dept. produces to Congress some text messages between FBI officials Lisa Page and Peter Strzok but states that FBI lost texts between December 14, 2016 and May 17, 2017 due to a technical glitch.
President Trump signs six-year extension of "702" wireless surveillance authority.
Jan. 23, 2018: Former FBI Director Comey friend who leaked on behalf of Comey to New York Times to spur appointment of special counsel is now Comey's attorney.
Jan. 25, 2018: Justice Dept. Inspector General notifies Congress it has recovered missing text messages between FBI officials Lisa Page and Peter Strzok.
Jan. 27, 2018: Edward O'Callaghan is named Acting Assistant Attorney General, National Security Division.
Jan. 29, 2018: Andrew McCabe steps down as Deputy FBI Director ahead of his March retirement.
Jan. 30, 2018: News reports allege that Justice Department Inspector General is looking into why FBI Deputy Director Andrew McCabe appeared to wait three weeks before acting on new Clinton emails found right before the election.
Feb. 2, 2018: House Intelligence Committee (Nunes) Republican memo is released. It summarizes classified documents revealing for the first time that Fusion GPS political opposition research was used, in part, to justify Carter Page wiretap; along with Michael Isikoff Yahoo News article based on the same opposition research.
Memo also states that Fusion GPS set up back channel to FBI through Nellie Ohr, who conducted opposition research on Trump and passed it to her husband, associate deputy attorney general Bruce Ohr.
Feb. 7, 2018: Justice Department official David Laufman, who helped oversee the Clinton and Russia probes, steps down as chief of National Security Division's Counterintelligence and Export Control Section.
Feb. 9, 2018: Former FBI Director Comey assistant Josh Campbell leaves FBI for job at CNN.
Justice Department Associate Attorney General, Office of Legal Policy, Rachel Brand, resigns.
Feb. 16, 2018: Special counsel Mueller obtains guilty plea from a Dutch attorney for lying to federal investigators about the last time he spoke to Rick Gates regarding a 2012 project related to Ukraine. The plea does not appear to relate to 2016 campaign or Trump. The Dutch attorney is married to the daughter of a Russian oligarch who's suing Buzzfeed and Christopher Steele for alleged defamation in the "dossier."
Feb. 22, 2018: Former State Dept. official and Sen. John McCain associate David Kramer invokes his Fifth Amendment right not to testify before House Intelligence Committee. Kramer reportedly picked up the anti-Trump political opposition research in London and delivered it to Sen. McCain who delivered it to the FBI.
Special counsel Mueller files new charges against former Trump campaign manager Paul Manafort and former campaign aide Rick Gates, accusing them of additional tax and bank fraud crimes. The allegations appear to be unrelated to Trump.
Fri. Feb. 23, 2018: Former Trump campaign aide Rick Gates, pleads guilty to conspiracy and lying to investigators (though he issues a statement saying he's innocent of the indictment charges). The allegations and plea have no apparent link to Trump-Russia campaign collusion.
Sat. Feb. 24, 2018: Democrats on House Intel Committee release their rebuttal memo to the Republican version that summarized alleged FBI misconduct re: using the GPS Fusion opposition research to get wiretap against Carter Page.
Special THANKS to
for her amazing work on this timeline.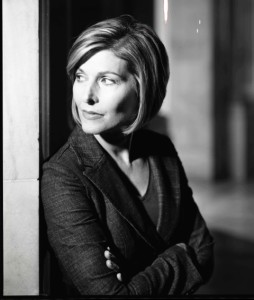 Investigative Journalist who tries to give you information others don't want you to have. What you do with it is your own business. Do your own research. Seek advice from those you trust. Make up your own mind.