John Lausch "Over-Seeing" Clinton Docs rather than John Huber JUST MAKES SENSE.
OK. Before today's outrage machine gets too far in front of the professional outrage machine. Allow me to share the actual common sense reasoning behind the appointment of John Lausch to coordinate congressional document production.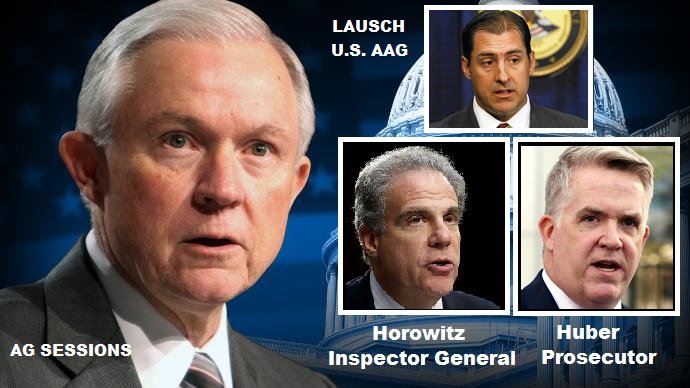 As noted by DOJ spox Sarah Isgur Flores. Pay attention:
POLITICAL THEATER: Lausch Appointment Continues "Slow-Walk" Release of Clinton Docs | Sara A. Carter
Department of Justice Attorney General Jeff Sessions appointed Northern District of Illinois U.S. Attorney John Lausch to oversee the delivery of more than 1.2 million documents demanded by Congress. [2]

Did you get that part? EMPHASIS:
"documents include grand jury material, the disclosure of which is prohibited by Federal Rule of Criminal Procedure 6(e), classified information, and information about unrelated and ongoing investigations that must be redacted in order to preserve the integrity of other investigations and to avoid the *appearance of political influence* in criminal prosecutions."
Believe me, with the appointment of John Lausch, this crew is FREAKING OUT right now: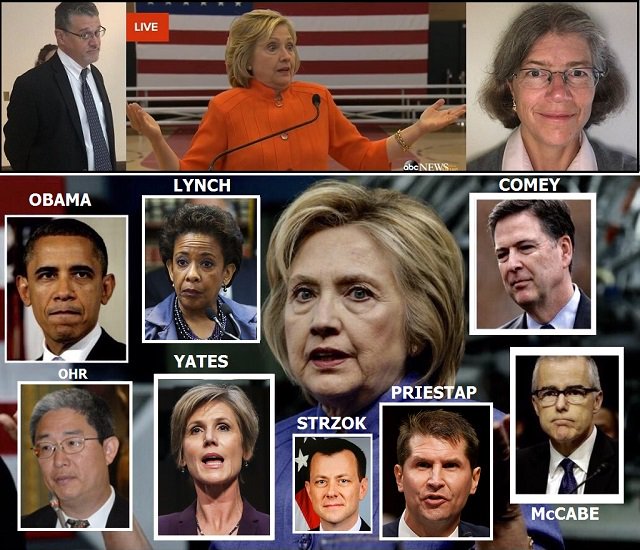 A federal prosecutor should not be meeting with congress to discuss the substance or strategy of any ongoing prosecutions. The DOJ (AG Sessions) does not want John Huber in the position of talking to congress.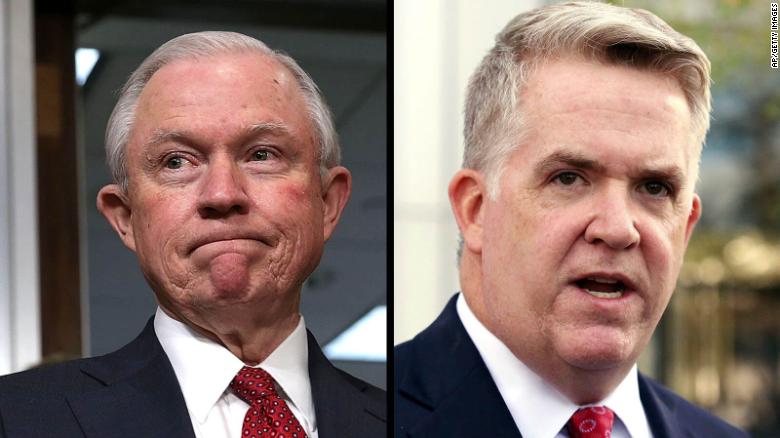 Putting another, unrelated US Attorney in charge of the submissions to congress makes sense. Presumably, Lausch has been briefed by Sessions as to the sort of material he should withhold or redact, but keeping Huber away from congress makes sense. Heck, it's critical.
John Huber has been given the green light to move forward with prosecutions. This is a unique situation, and the information requested by Goodlatte and Nunes creates a need to produce documents (oversight), and also distance Huber from the politics.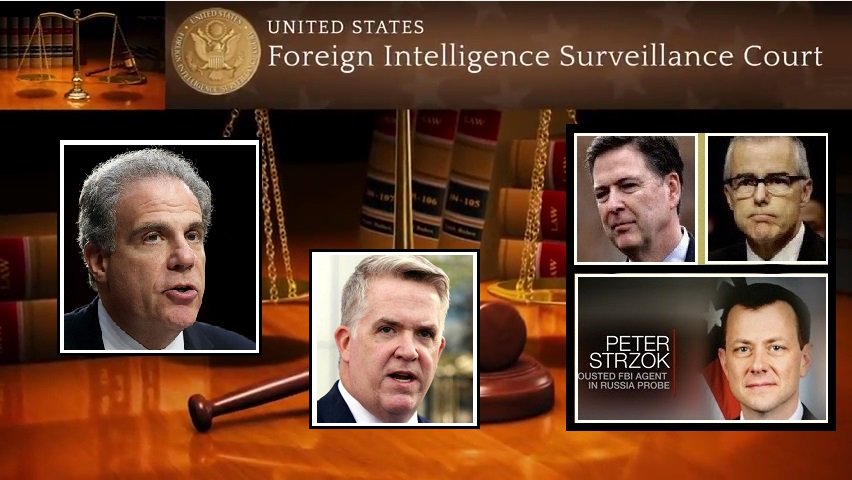 The appointment of John Lausch is an indicator the DOJ is now moving more in step with the expectations of the President; and the demands for prudent enforcement of federal criminal law.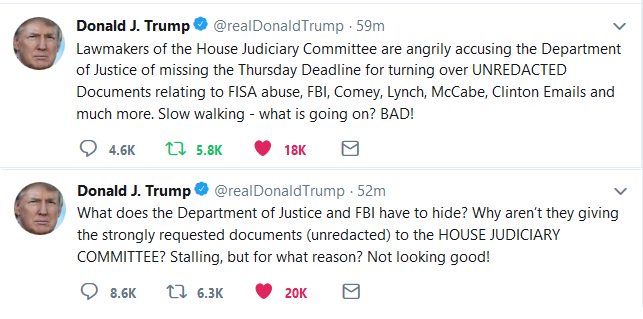 The only reason to assign a second US Attorney to the document production side of this is to create a point of contact for congress to explain why certain redactions will be required on a forward basis.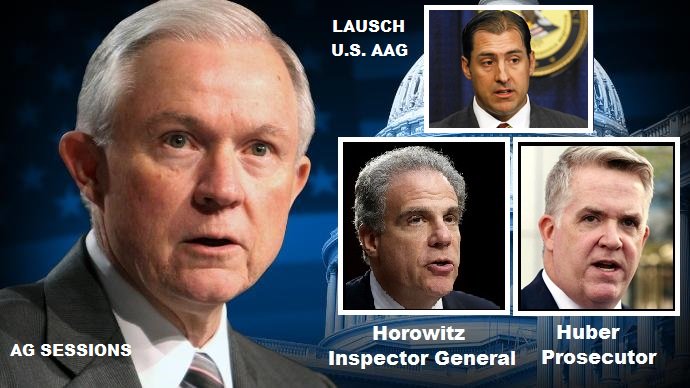 Congress has a right to conduct oversight, as has been underscored by many of House committee leaders in recent weeks. However, this announcement will freak out the potential criminal targets of this investigation. Now they know it's serious, and DOJ is removing politics.
THINK without EMOTION. The only reason for the additional contact is that prosecutor Huber (& others) are involved in much more than a "review" of the IG report. Of course, this move lines-up with what has been obvious for many months now.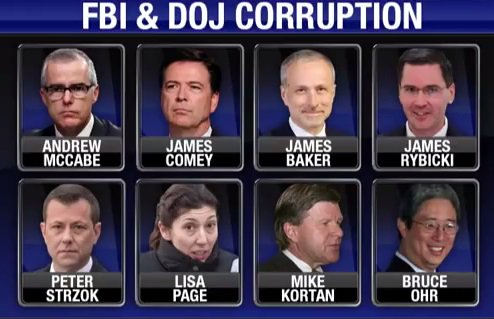 Some sell "outrage" as a business model:  
 [3]
Others are very well informed, and because they understand the severity of what has been done to this President they are angry that it is taking so long to deal with the co-conspirators…. I get it. [Me Too]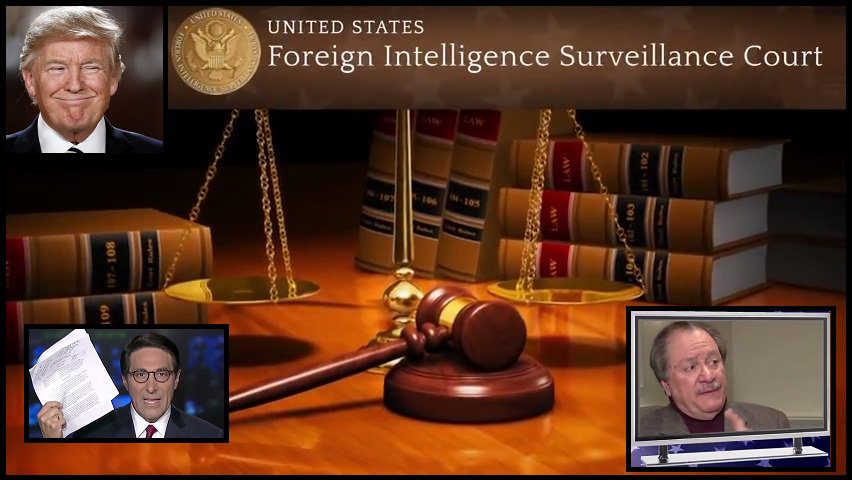 Just the sheer process of an ordinarily complex Office of Inspector General report with the inherent investigative fact-audit, draft-report review, reference fact-check, preliminary draft vetting, and subsequent final draft review and audit is exhaustive in itself.
Now imagine overlaying that report process atop each of the topics behind millions of pages of gathered evidence, thousands of pages of testimony and witness statements, on multiple investigative issues – all surrounding the FBI and DOJ-NSD conduct.
Each of these aspects is an investigation unto itself:
•Clinton email, manipulated investigations with predetermined outcomes
•unlawful and coordinated media leaks
•false testimony to FBI, congress and under oath to IG
•manipulated FBI 302 reports
•Willful corruption by AD-Andrew McCabe, D-Comey etc..
and if that's not complex enough to report about…. overlay the
•issues with the FISA court
•false presentations
•source material (Steele Dossier)
and well, see the picture…. this is massive and complex.
The reason to assign a second US Attorney John Lausch to the document production is to create a point of contact for congress, and protect prosecutor Huber moving forward. Certain criminal evidence redactions will be required on a forward basis.

Right now, this group is more at risk than ever before. Today, for them, things just got very, very real. They know it. Bigly. They know, individually and as a group, what appointing John Lausch means in the *BIG PICTURE*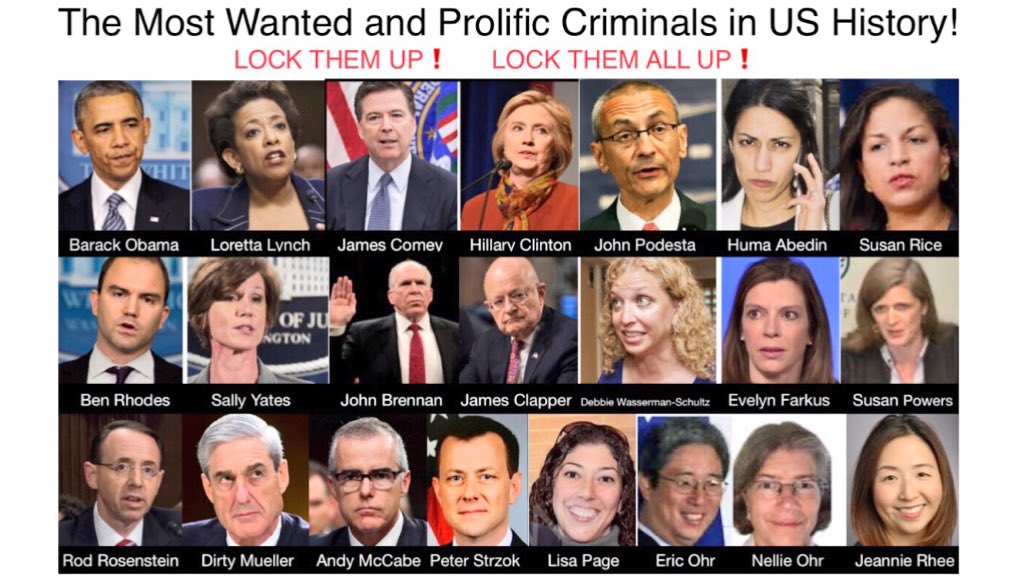 TheEnd….
…well, really, the beginning. 😉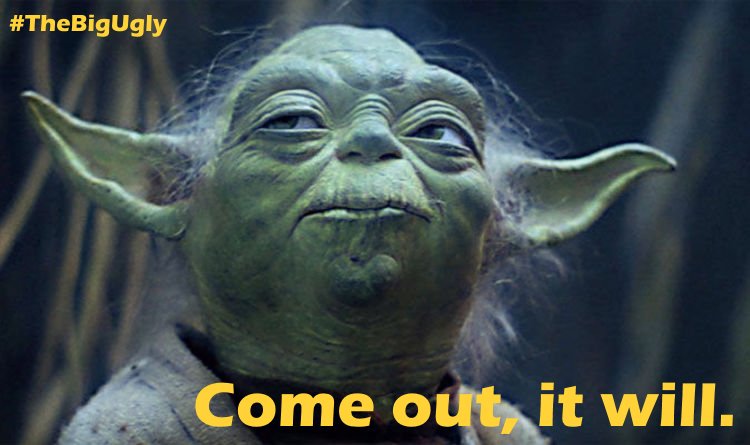 SOURCES:
[2] Sara Carter