We have the transcript of the 05/30/2018 hearing in the Michael Cohen case.
Let's watch Michael Avenatti get embarrassed
Let's see how Judge Wood will do no favors for Cohen.
Let's see what the MSM didn't report [read for yourself]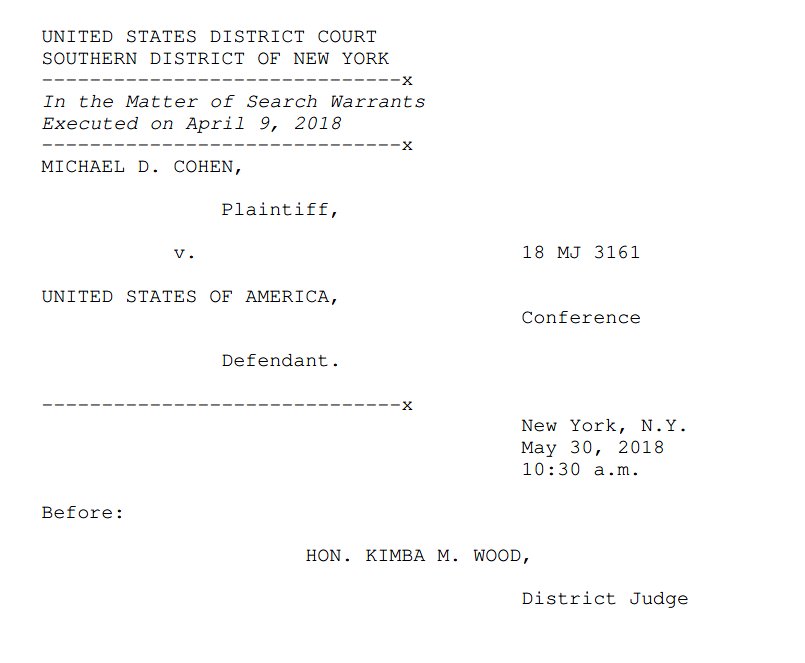 Lawyer for Cohen: We received 3.7 million files from the government. We have been through 1.3 million files already.
Evidence has been sent over to lawyers for President Trump and the Trump Organization.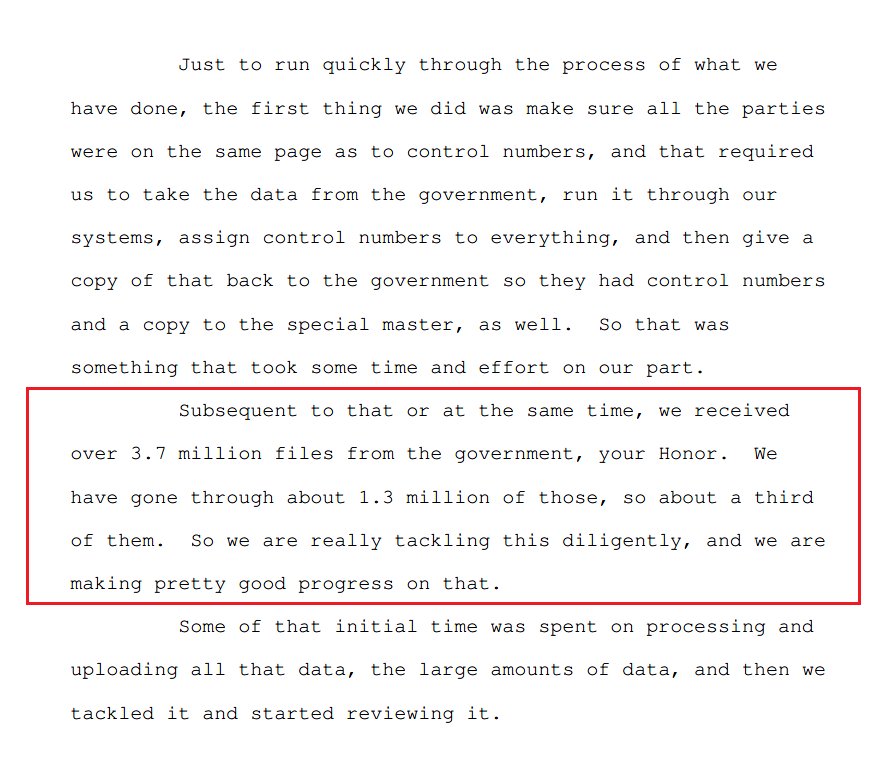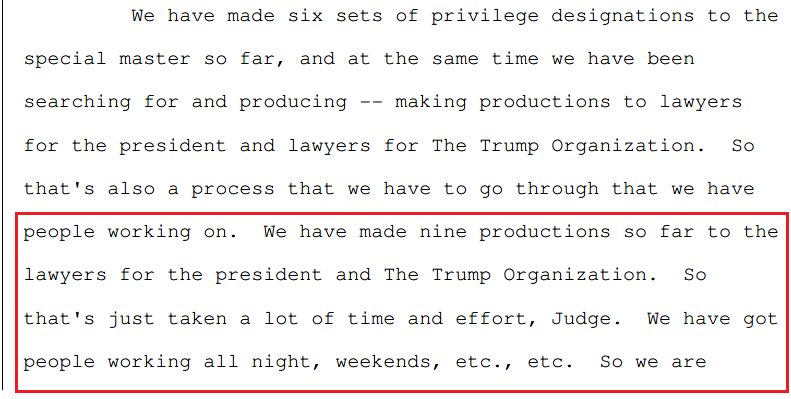 Cohen Lawyer: Judge, we need more time to go through the MILLIONS of files dumped on us by the government. Give us until Mid-July to complete the evidence review; let's have a status conference on this issue in 30 days.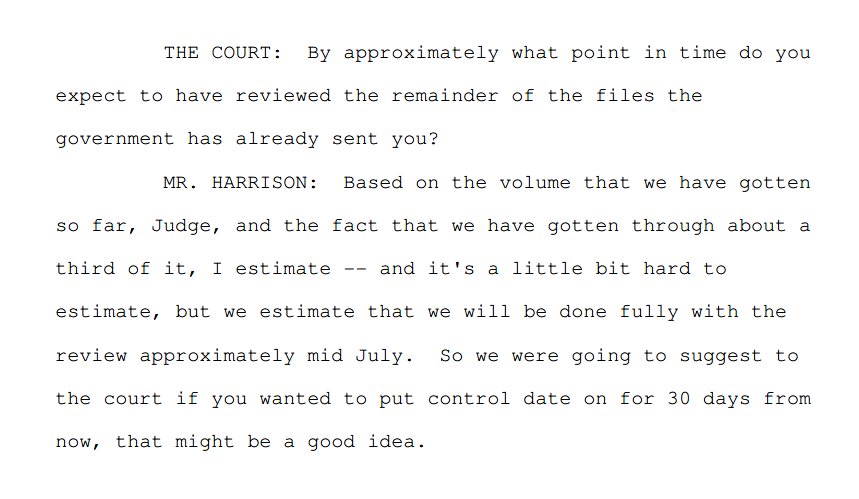 Millions of files to review? The DOJ lawyer doesn't care.
Judge: What would be a reasonable time for Cohen's team to complete the review of the files?
DOJ: Mid-June.

Cohen's lawyer responds:
"We are moving heaven and earth"
"We have people sleeping on couches in our offices"
We worked through the holiday. A lawyer is having physical complications due to the review.
We have 15 lawyers working on this. Just please give us more time.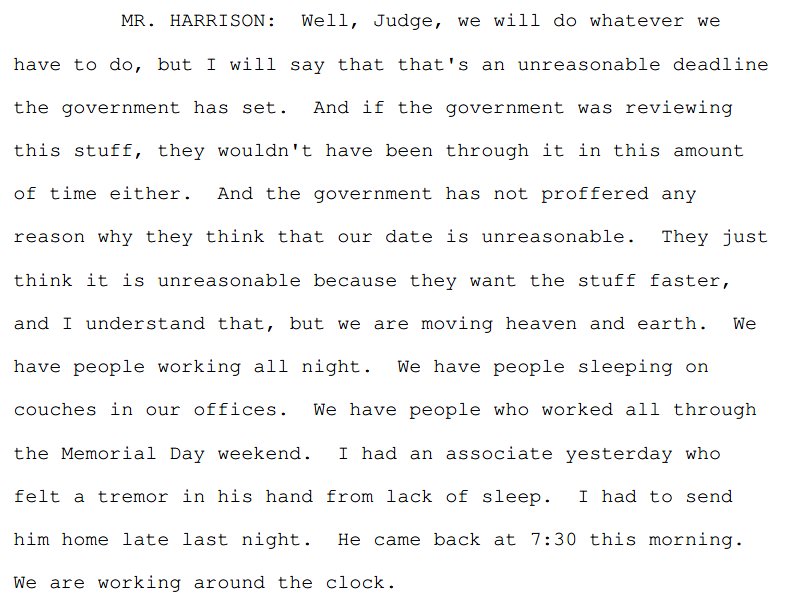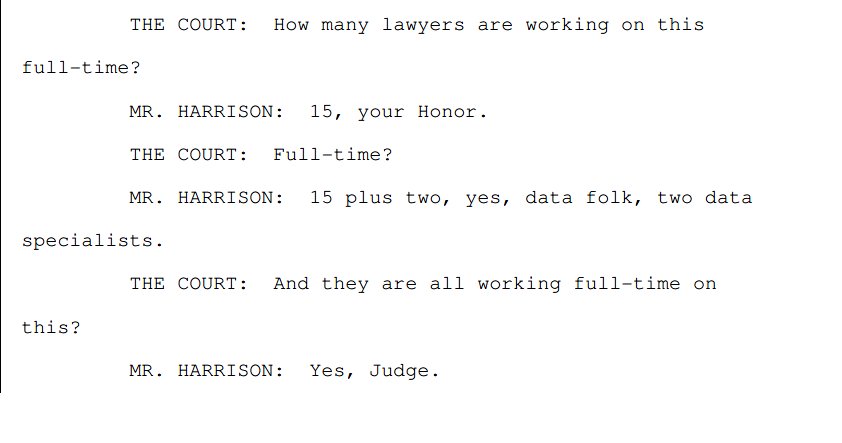 The judge doesn't care. She has no sympathy. She sides with the DOJ.
Judge Wood: "Mid June is the date."
Expect that theme to continue.

Here comes Avenatti, giving conspiracy theories to the judge about records between Stormy Daniels' former lawyer and Cohen.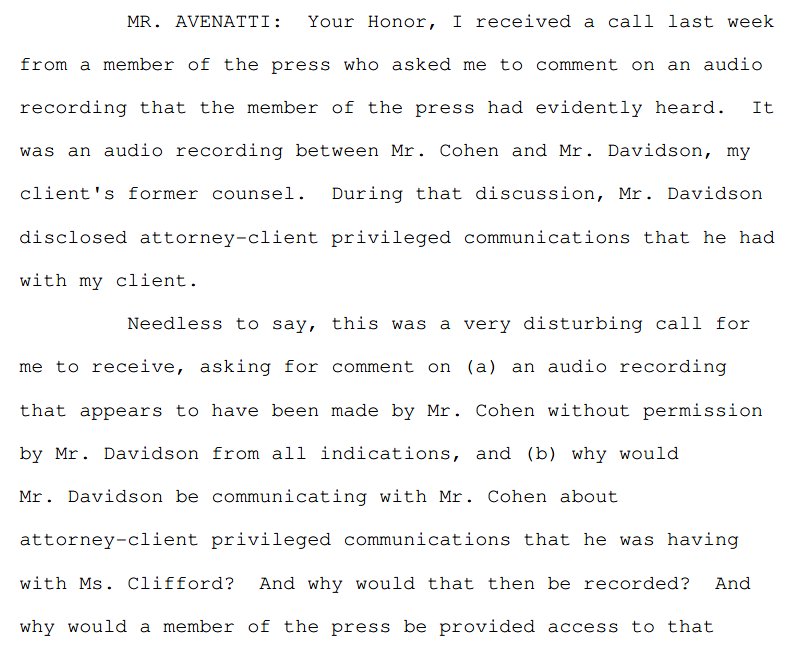 Avenatti: The leak of the recording to the press must have been from Cohen.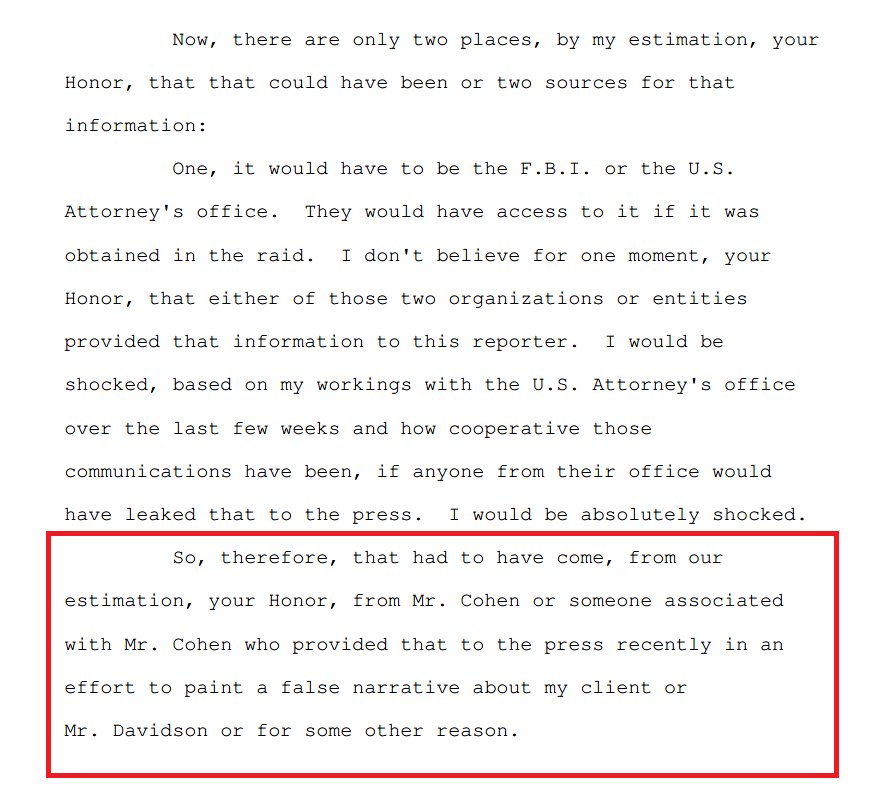 Avenatti: "There are other records between Mr. Cohen and Mr. Davidson (former Stormy attorney) relating to [Stormy] and attorney-client privileged information."
My hunch is he's throwing this out there to bait the Judge into having Cohen's lawyer talk about recordings on the record.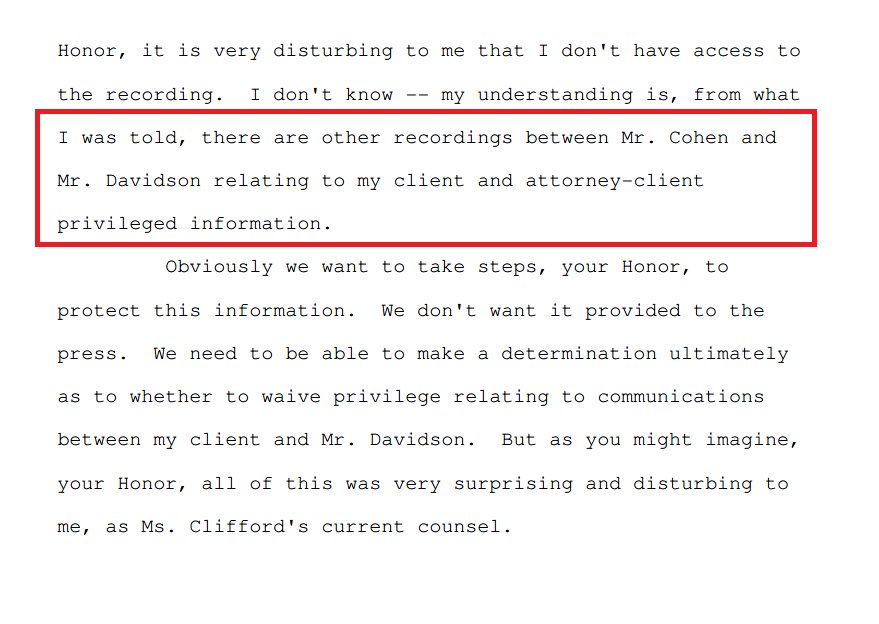 Judge then hits Avenatti's proclivity for deception.
Judge: … "That left some question in my mind about whether you would in fact share something that you say you will share."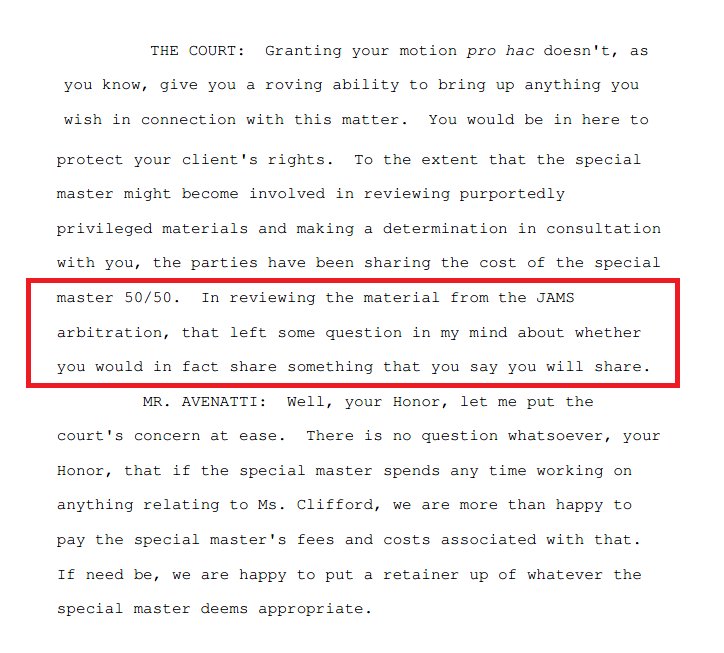 Cohen's lawyer responds:
This hearing is being "turned on its head" by Avenatti.
Avenatti took "confidential information" and published it w/ the sole purpose to harm Cohen.
"I have never seen an attorney conduct himself in the manner that Avenatti has".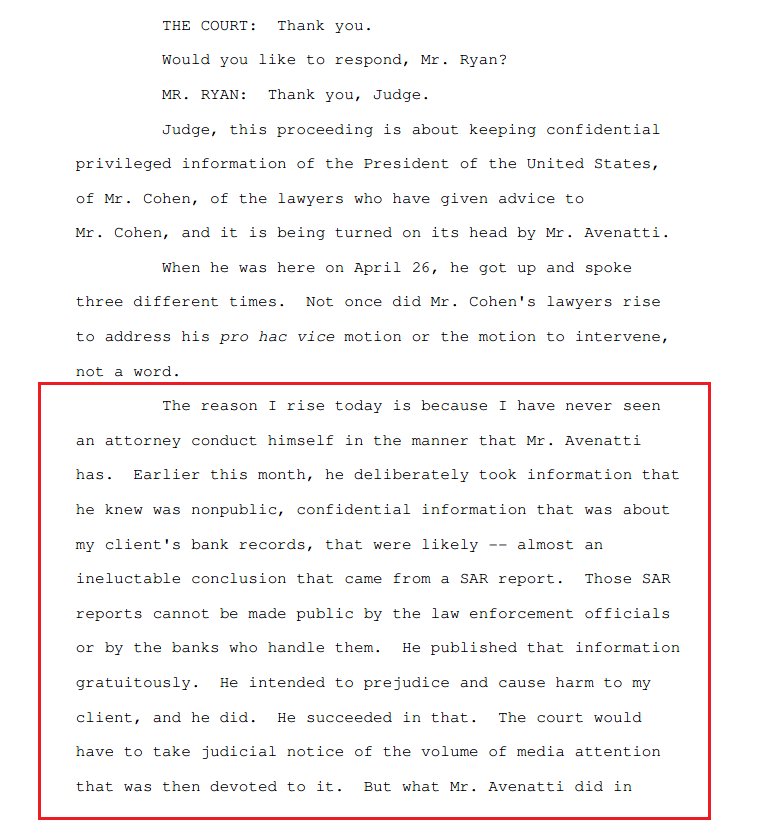 Cohen lawyer cont:
Avenatti wrongly released the bank records of a man "in Tel Aviv and he improperly released a Canadian aid worker, a distinguished civil servant of the Canadian government, and his Toronto Bank account."
He did a "drive-by shooting of anyone named Michael Cohen".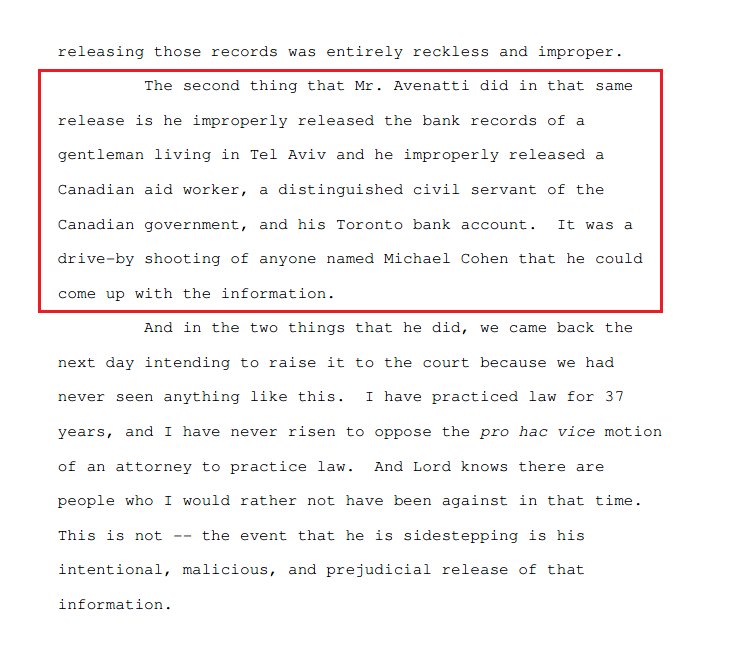 Cohen's lawyer explains how Avenatti conspired with the media to do a "premeditated drive-by of [Cohen's] rights."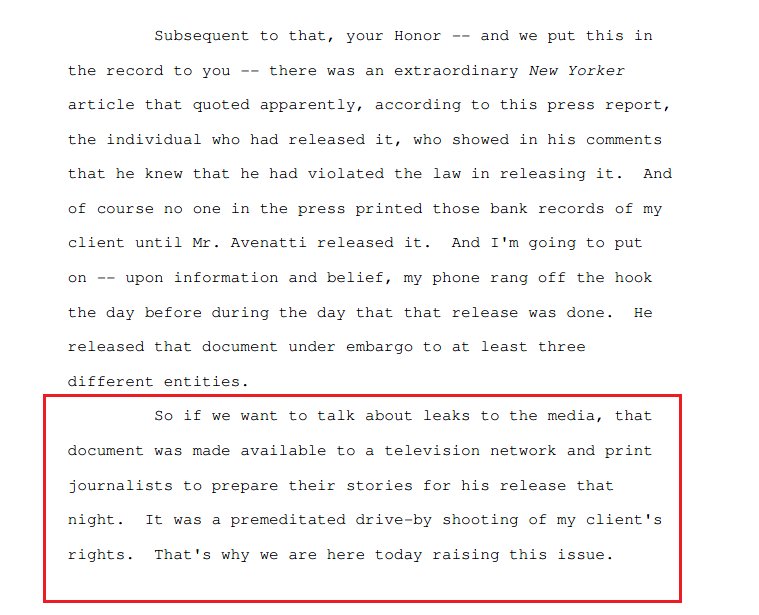 Cohen's lawyer isn't done.
He cites a Florida bankruptcy judge who made a great observation of Avenatti: "We have an involuntary case that has a stench of impropriety."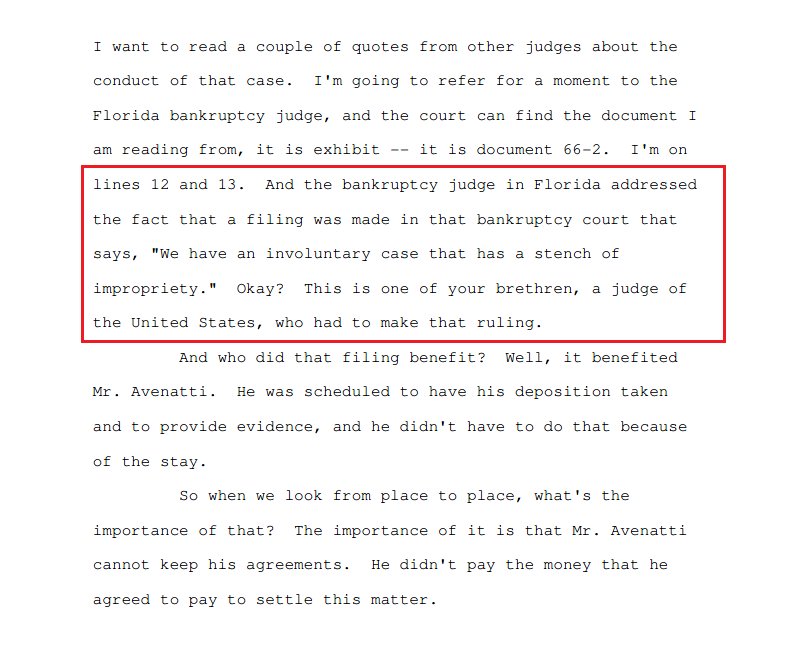 However: Cohen's lawyer does admit that there may be audio files involving Trump and Cohen.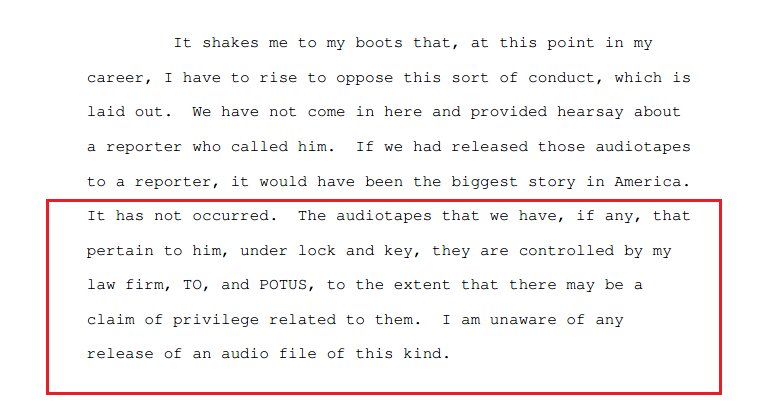 Judge Wood – who allowed accusations of financial misconduct and press leaks against Cohen to occur in open court – now expresses concern about tainting the jury pool.
Unbelievable.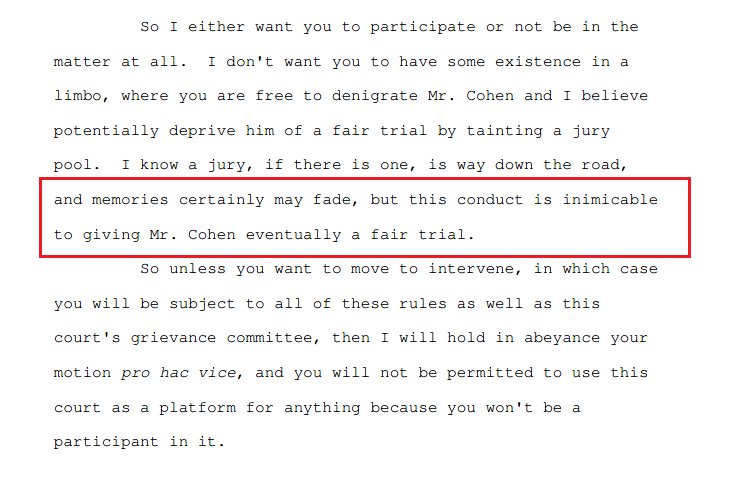 This is very important.. back to the tapes. Avenatti wants them: "we will move appropriately."
This is his strategy – to hang around on the margins and then get his hands on as much of the evidence as he can.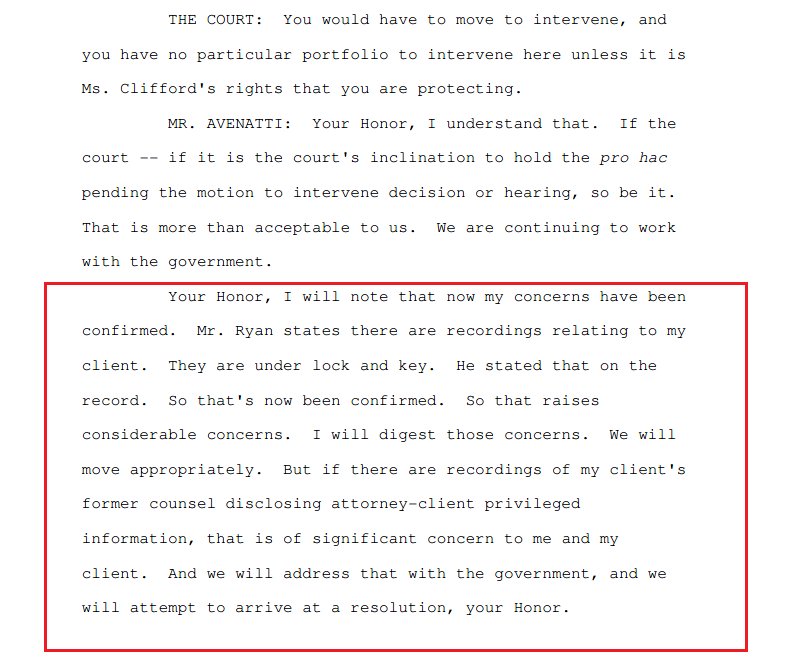 Eventually, they get back to Avenatti.
And Cohen's lawyer catches him in a big lie to the court.
It starts with an affidavit, which stated that the firm "Eagan Avenatti or Avenatti Eagan" never represented Stormy Daniels.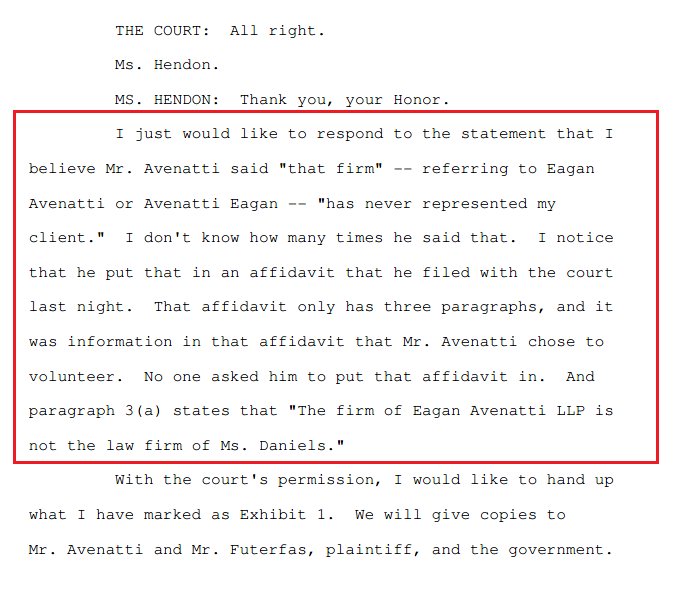 Uh oh – Avenatti is confused.
Avenatti: "Your Honor, I have no idea what this is."
Judge: "You don't need to speak yet."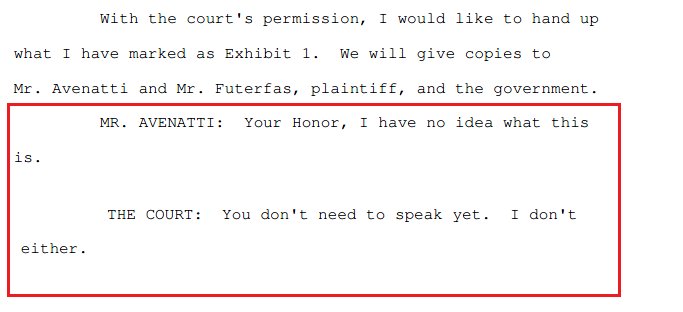 Avenatti's lie to the court is exposed. The firm "Eagan Avenatti" did represent Stormy Daniels.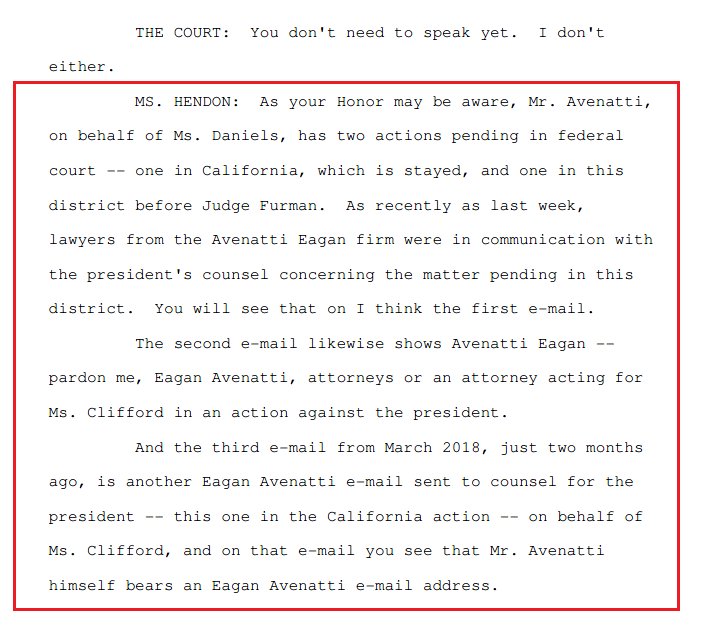 Strangely, the Judge doesn't take Avenatti to task for his lies.
She just moves on, setting deadlines and telling Avenatti that he won't be heard in court until he is admitted.
/end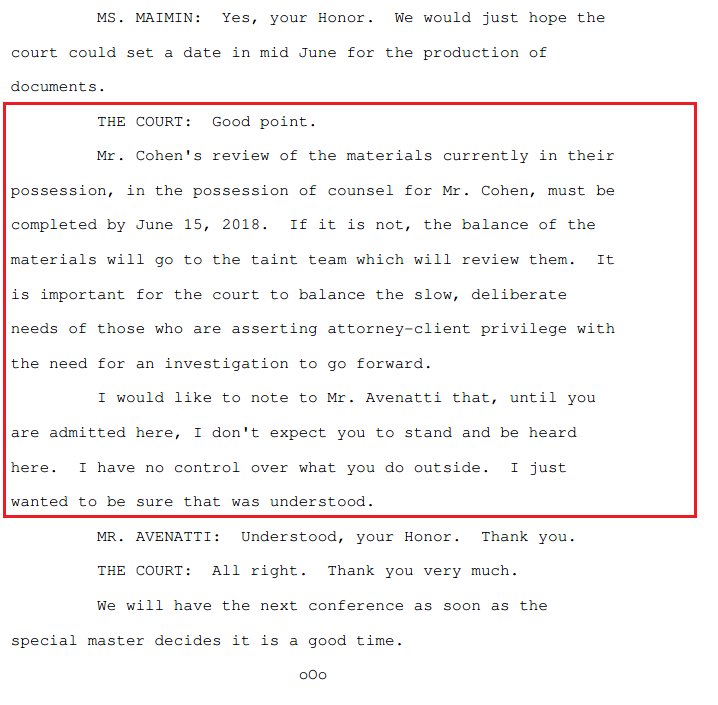 References: