`Special Counsel: Manafort used, among other things, an encrypted text app (whatsapp?) to contact witnesses in an effort to "suborn perjury"
Let's go thru the source documents – including records of texts and phone calls.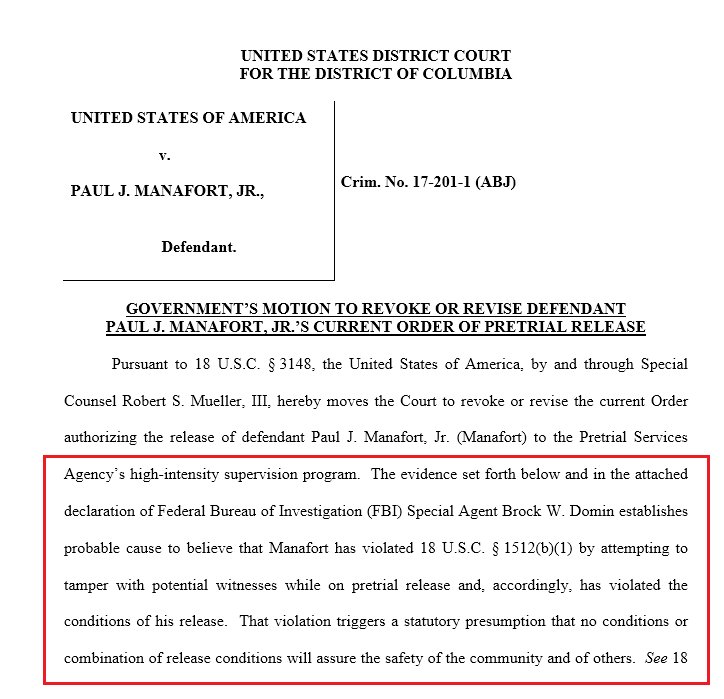 First, all this matters because the terms of Manafort's supervised release (bond) are that he commit no crime.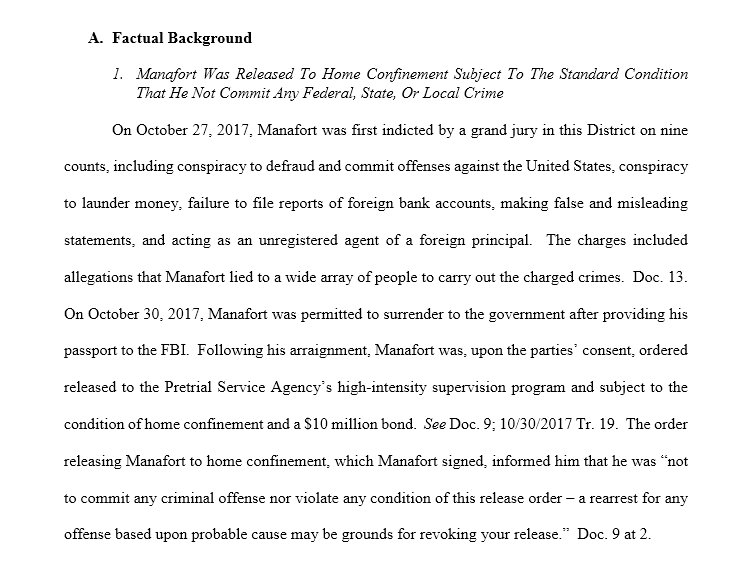 In support of the Special Counsel's motion was this Declaration by FBI Agent Brock W. Domin, which lays out Manafort (and another person's) alleged witness tampering.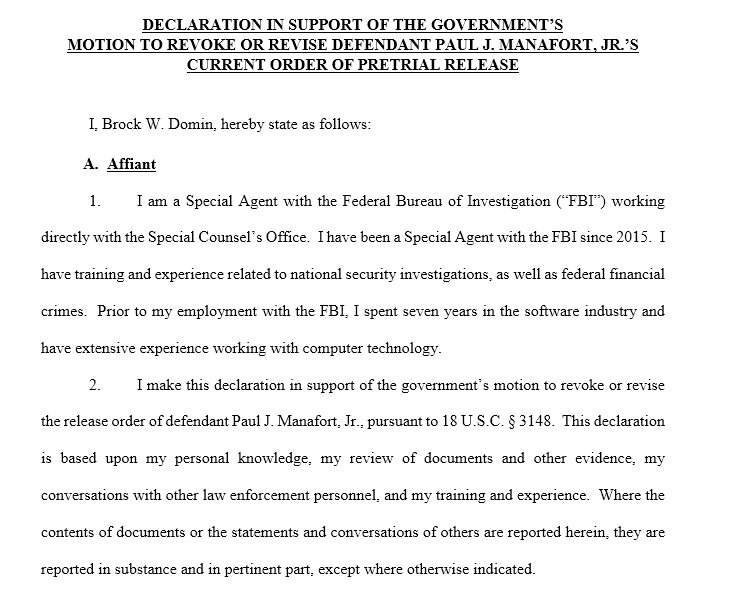 Agent Domin: In May of 2018, two persons who Manafort worked with provided the FBI/Special Counsel with communications from Manafort and "Person A."
The purpose? It was "an effort to influence their testimony and to otherwise conceal evidence." Investigation is ongoing.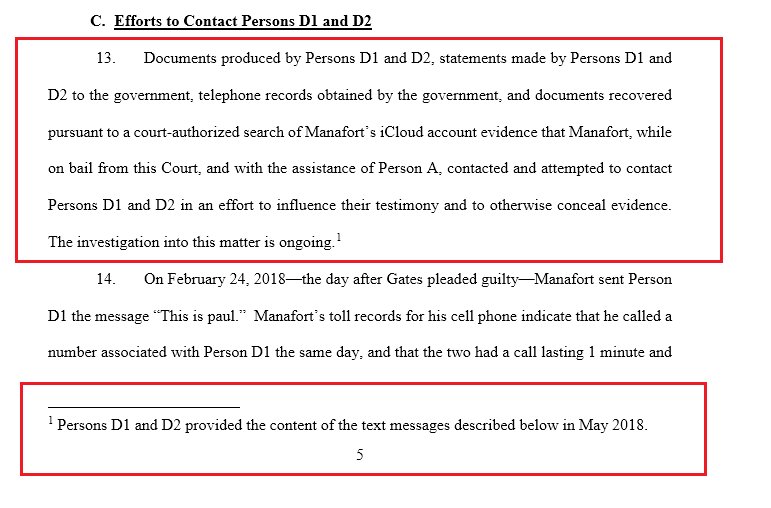 Here is one of the exchanges. Key part: "our friends never lobbied in the US"
Special Counsel would go on to provide exhibit after exhibit to prove lobbying efforts of these "friends" did take place in the US.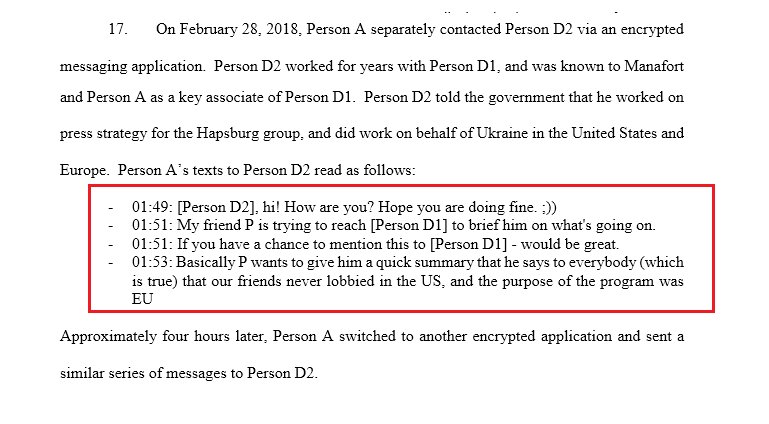 More exchanges. This part is big:
"Person D1 told the government that Person D1 understood Manafort's messages to be an effort to "suborn perjury" by influencing Person D1's potential statements."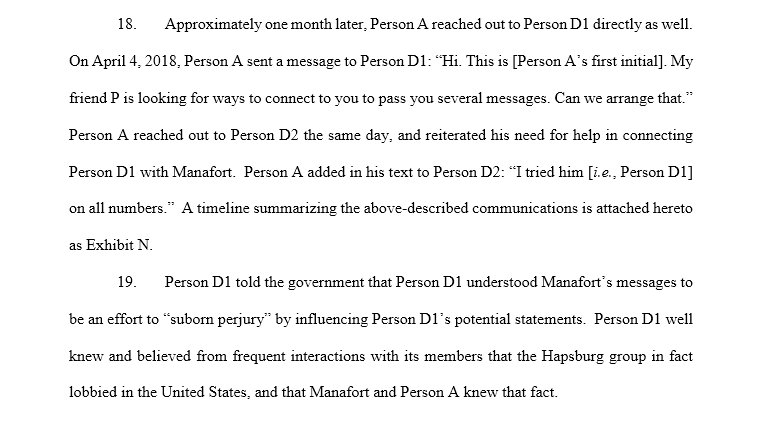 Another witness understood Manafort and Person A to be undertaking an effort to get all their stories straight re the Hapsburg group's lobbying efforts.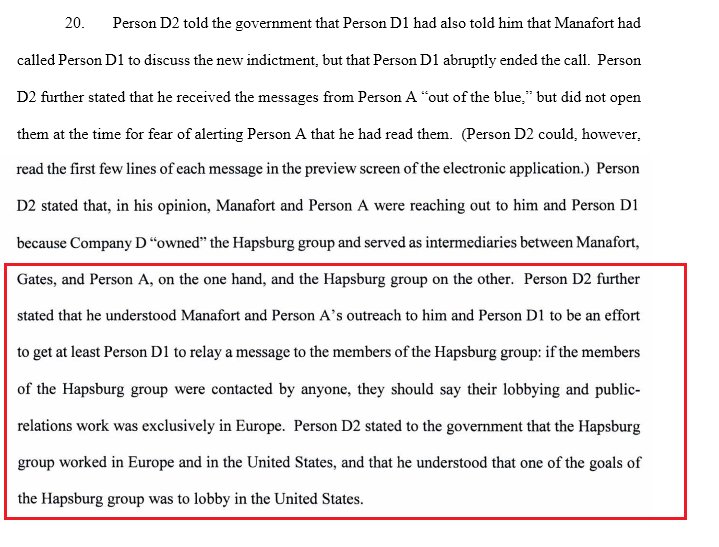 Here are the logs (1/2) of the actual communications. Manafort and Person A were communicating with these witnesses starting back in February of 2018.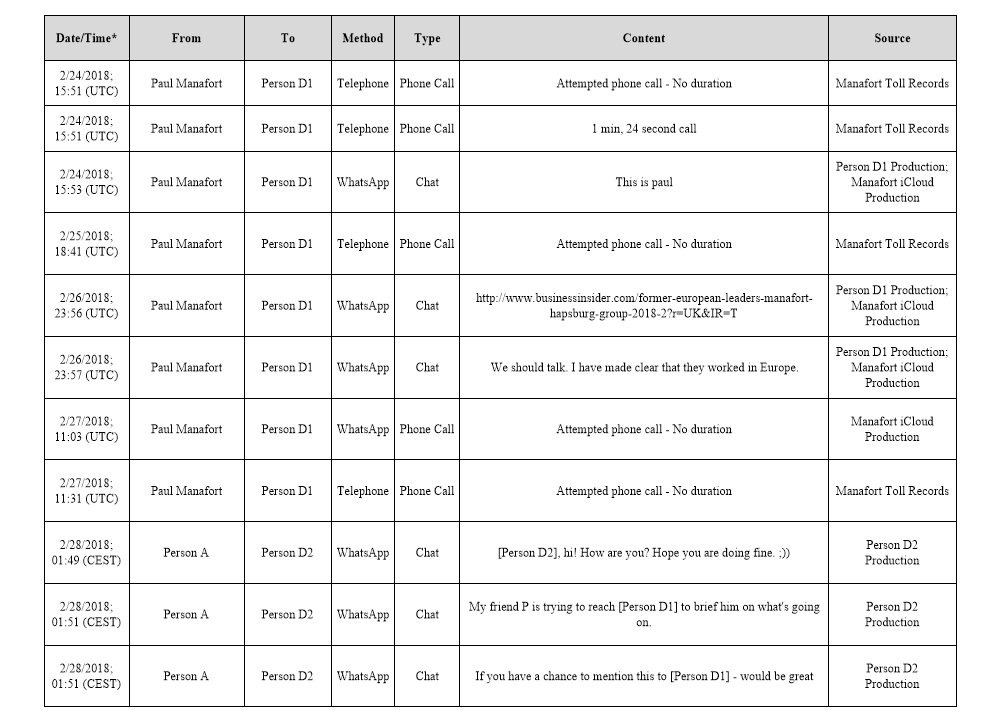 Part 2 of the communication logs. They were using Whatsapp and Telegram to get to the witnesses.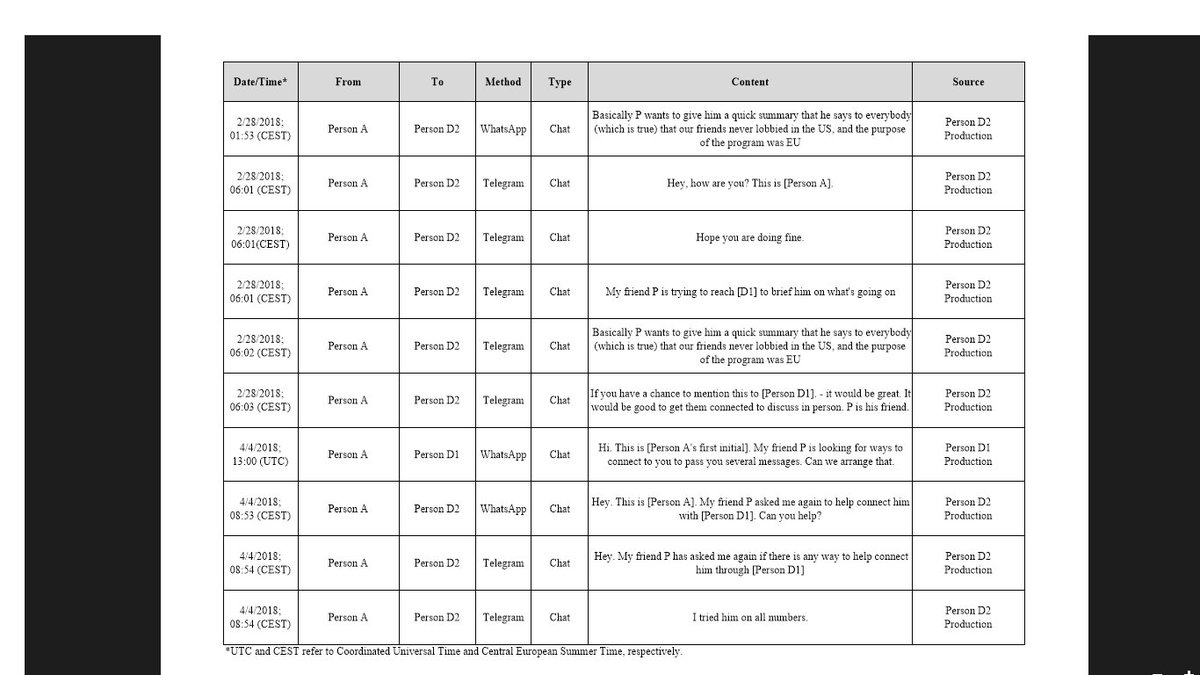 Finally, here is the Motion in full. All 90 pages with exhibits.
PM.pdf Case 1:17-cr-00201-ABJ Document 315 Filed 06/04/18 Page 1 of 18. UNITED STATES DISTRICT COURT FOR THE DISTRICT OF COLUMBIA UNITED STATES OF AMERICA v. PAUL J. MANAFORT, JR.,. Crim. No. 17-201-1 (ABJ)…