General Michael Flynn testified regarding dangers of the Iran Deal and as usual his insights were spot on.
And guess what? He was highly critical of RUSHAAAA.
General Flynn is BRILLIANT there's a reason they all worked so hard to shut him up.
#CLEARFLYNNNOW
Read what he said👇 [1]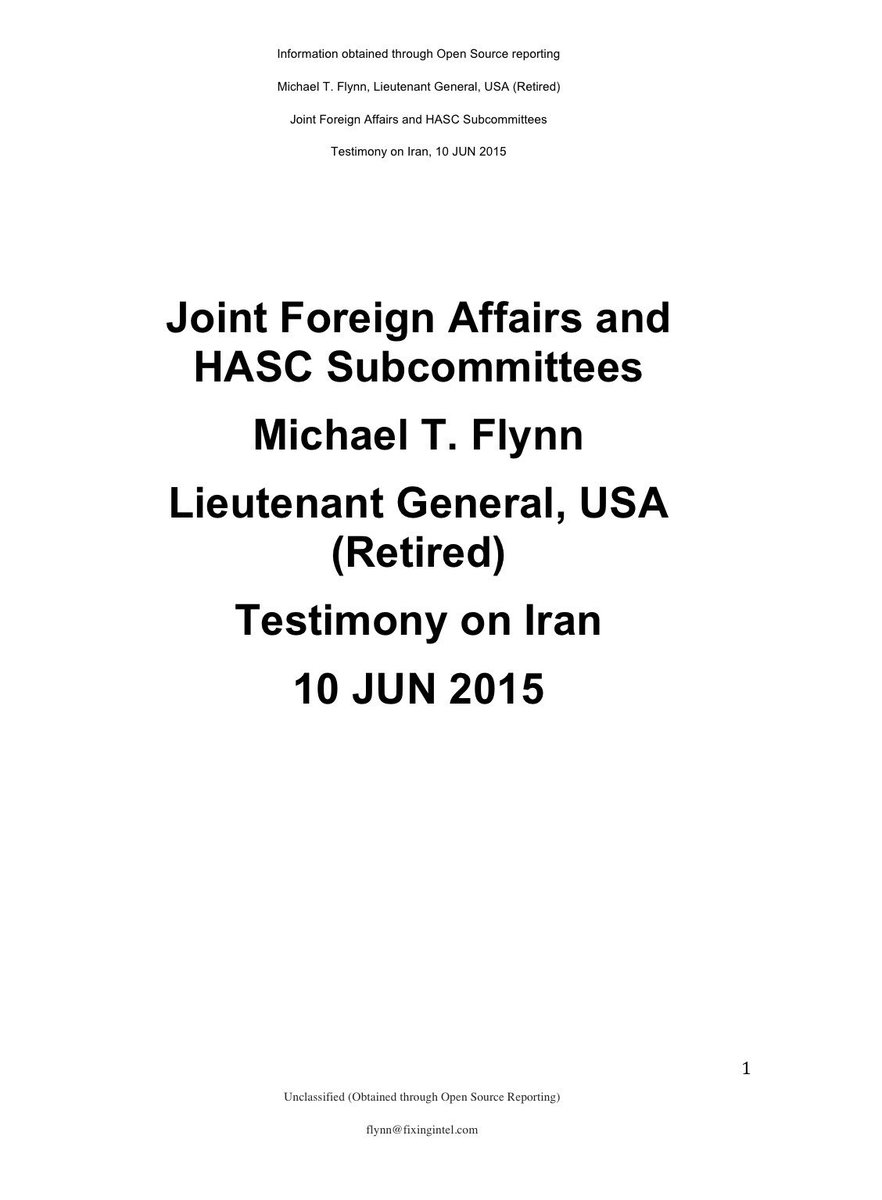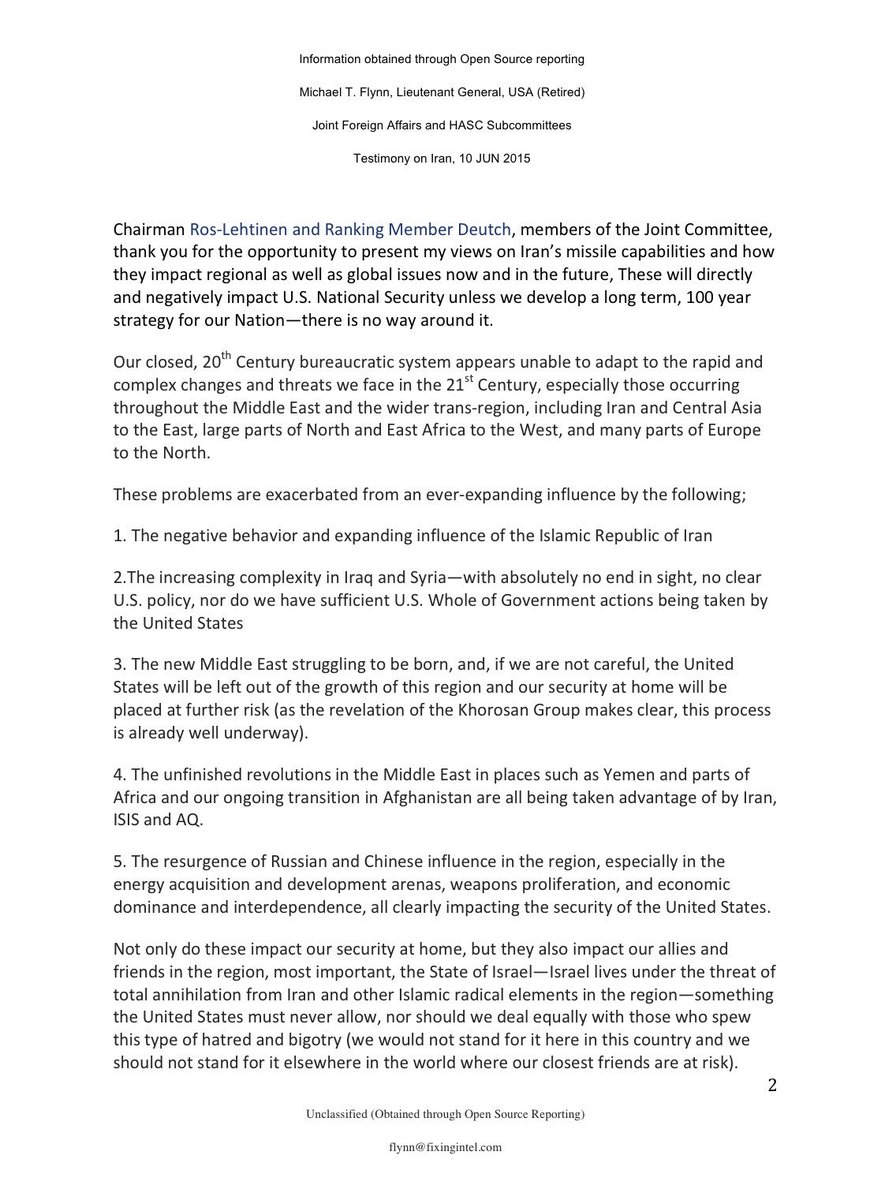 Congressional record honoring General Flynn because he's a damn LEGEND. [3]
#ClearFlynnNow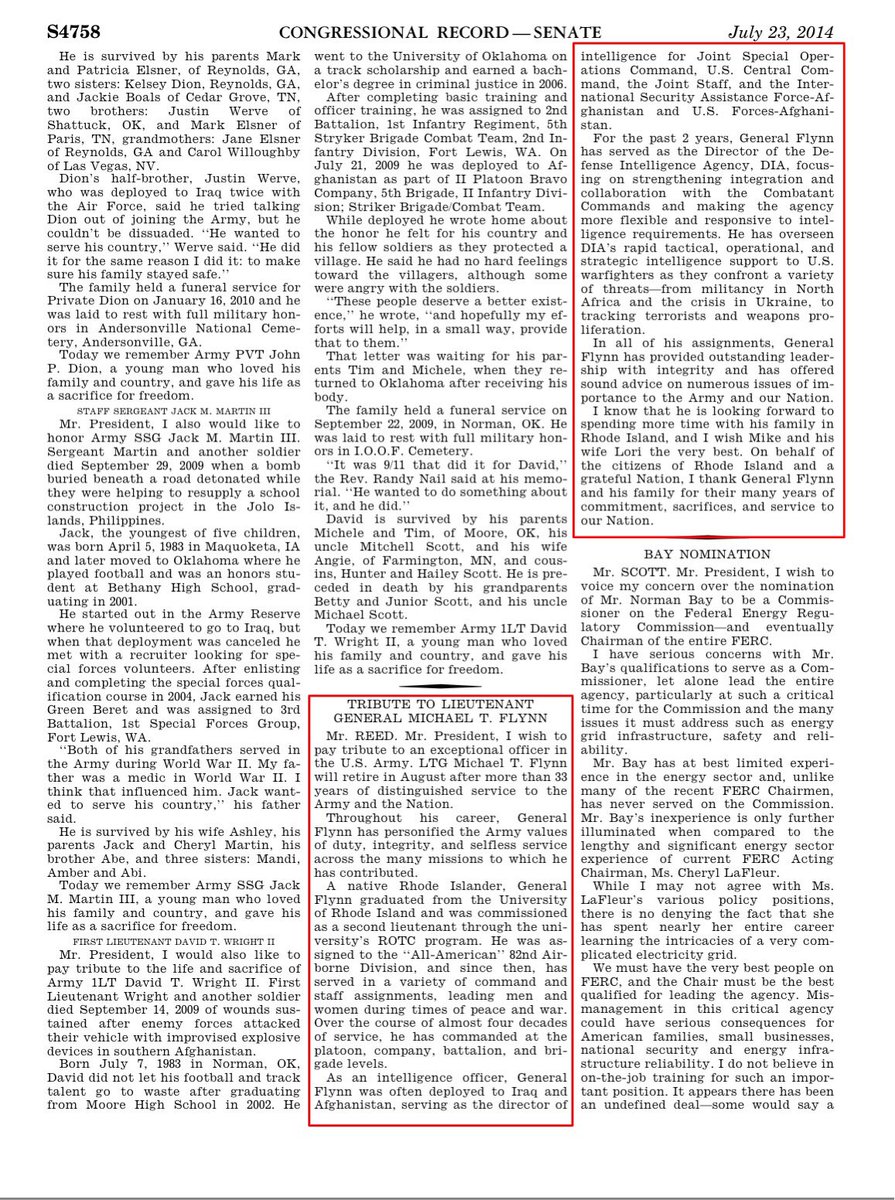 Invisible hero Admiral Mike Rogers on invisible hero General Mike Flynn 🇺🇸
#ClearFlynnNow #HeroMikes

MSNBC, FBI, and Clapper knows General Flynn is a legend! God help the eunuchs that stood by while the butthurt FBI dragged Flynn through the mud. Male pattern baldness Strzok should scoop ramen noodle hair Page up in his Prius and drive off a cliff like Thelma & Louise.
#ClearFlynnNow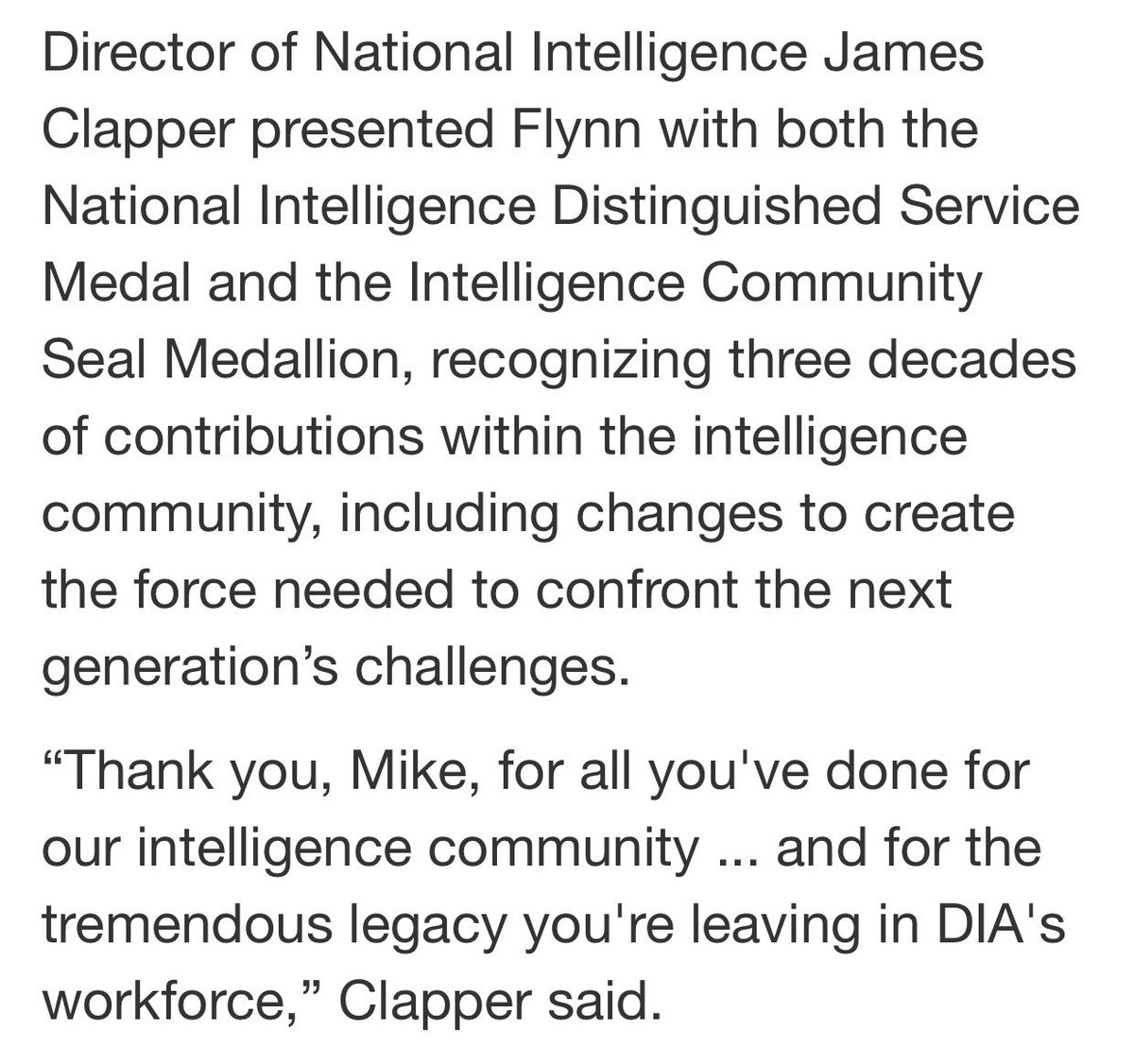 This man has more skill and knowledge in his pinky finger than the 13 retards that played defense for Hilda. [4]
#ClearFlynnNow
In a dedication ceremony General Flynn quoted the SERE's code he highlighted what he called the most enduring point and hoped it would be a rallying cry for future service members. It's clear he continues to live by this code. [5]
#CLEARFLYNNNOW

In 2010 General Flynn trolled the entire intelligence community by laying out exactly how they were failing and highlighting how to make it better. If we've learned anything from RussiaGate it's that these agencies loathe change and criticism. [6]
#ClearFlynnNow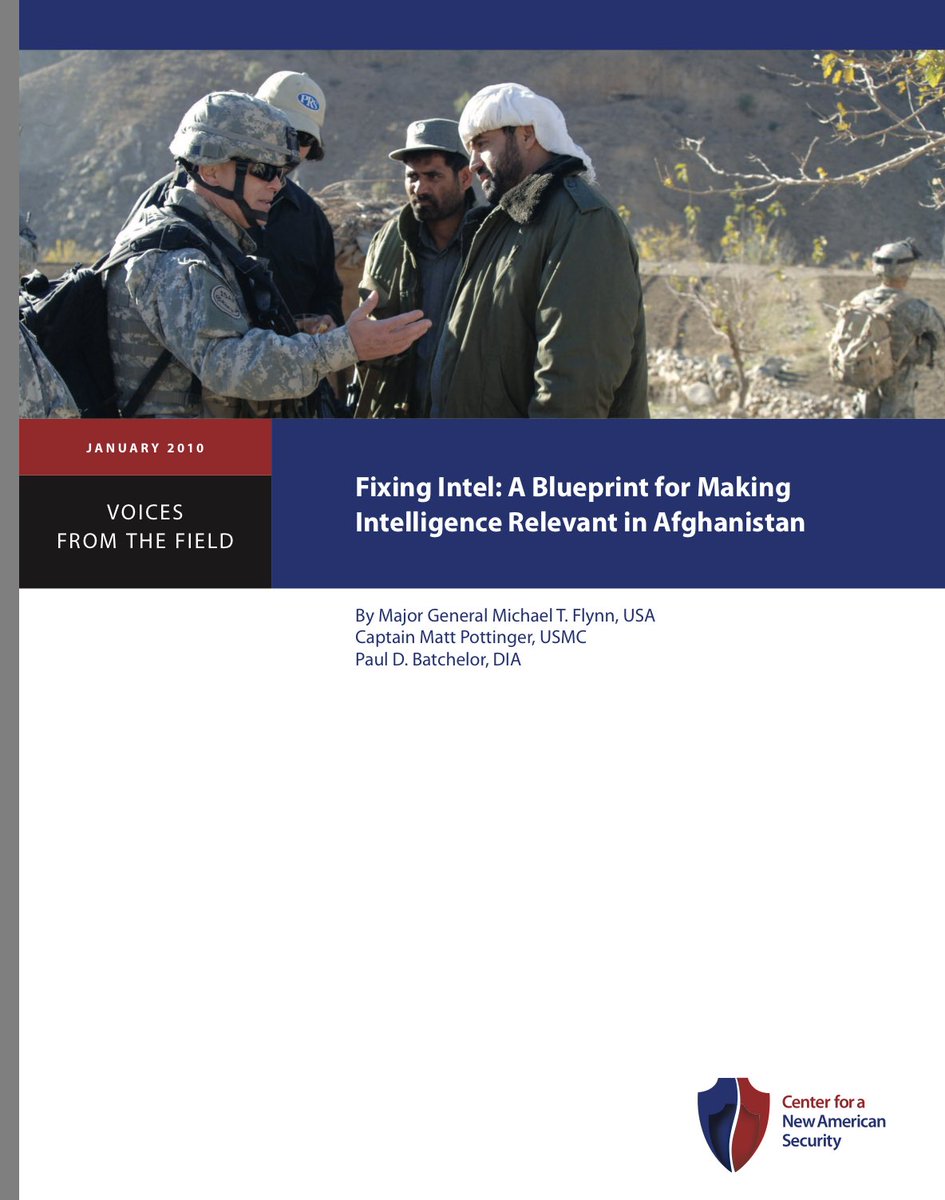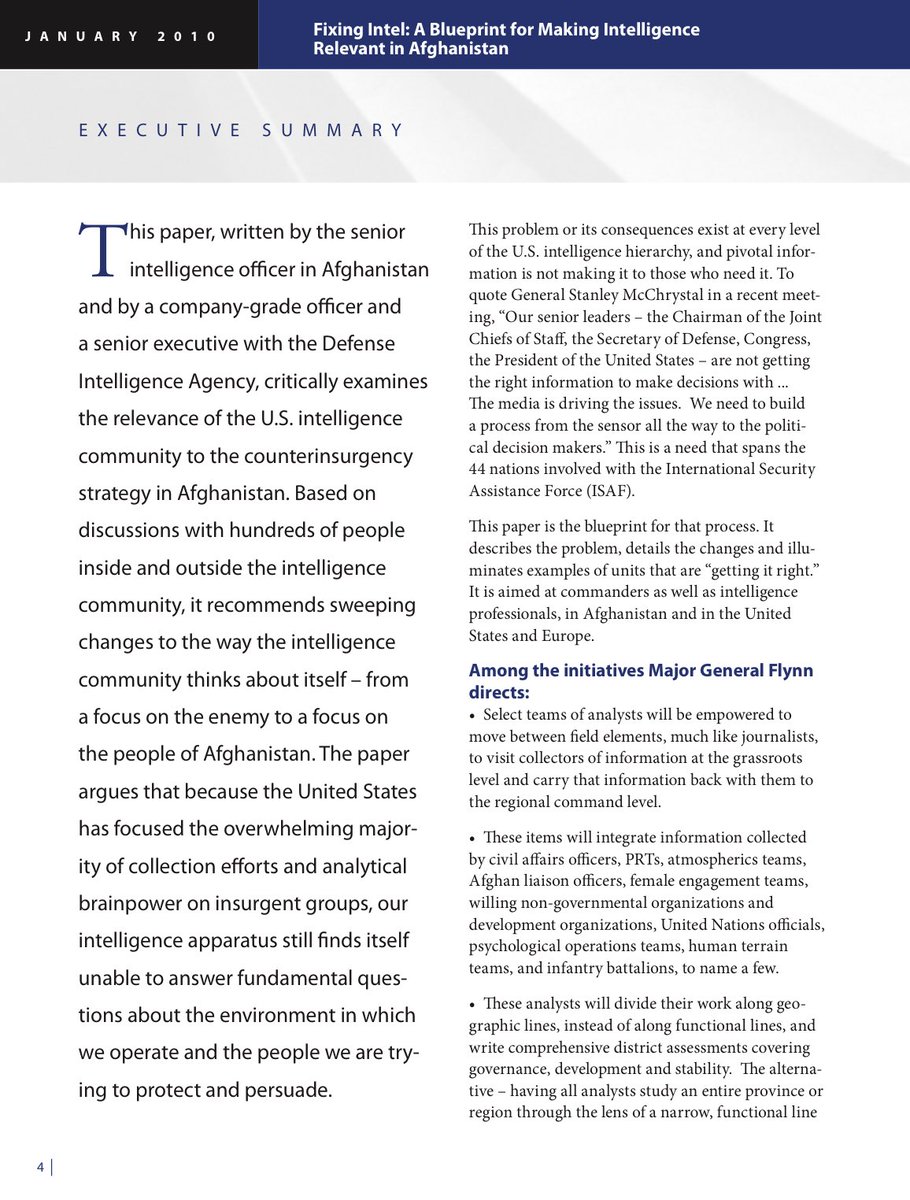 In 2015 badass General Flynn testified in front of the Armed Forces Committee and told them to their face we'd forgotten how to win wars Senator John McCain is probably still twitching from hearing it.

General Flynn
STRESSED how important it was that we step up our tech training significantly, obviously that was ignored by Obama administration.
#ClearFlynnNow
Full testimony here [7]: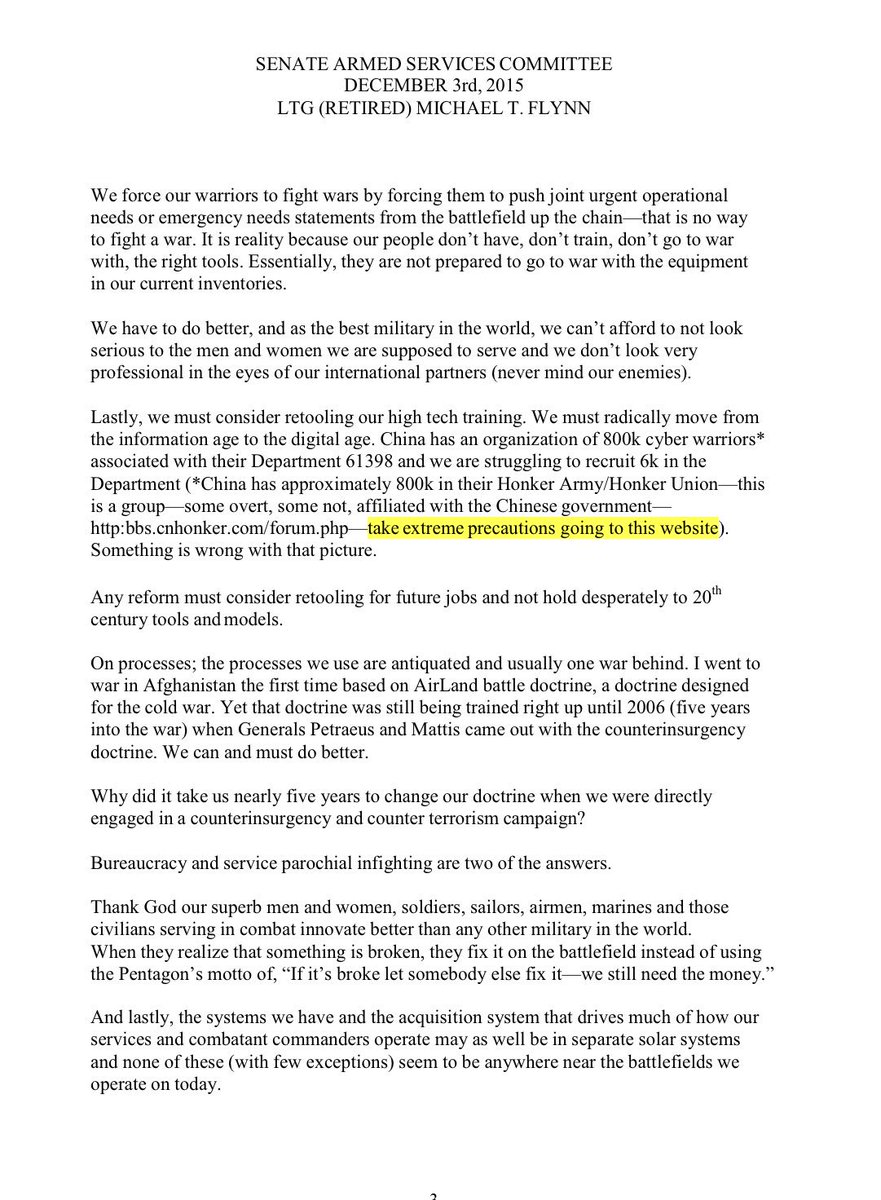 F**KING BOSS🔥 [8]
#ClearFlynnNow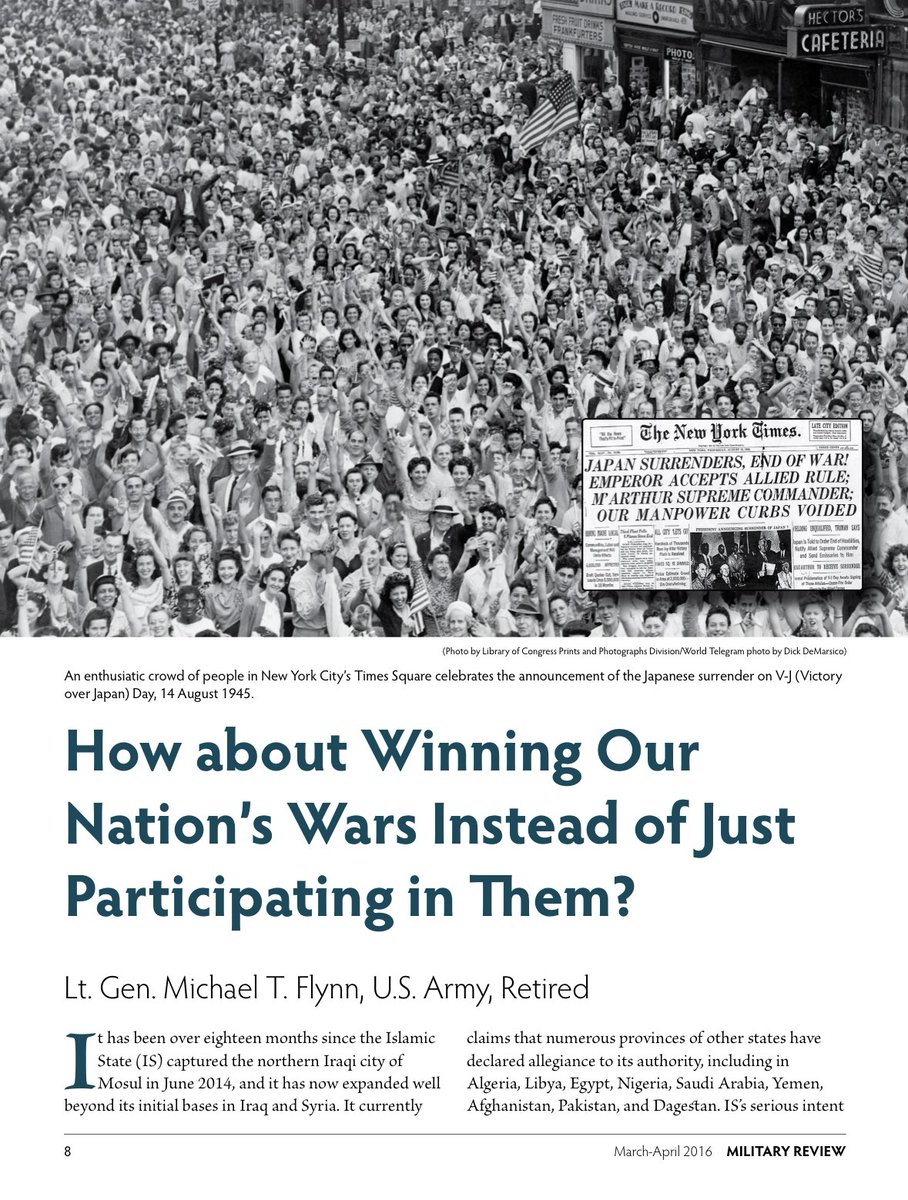 General Flynn was a massive threat on President Donald Trump's team there's a reason they went after him first with all they had. Transparency is their biggest nightmare.
#ClearFlynnNow
PS- He couldn't have been more right.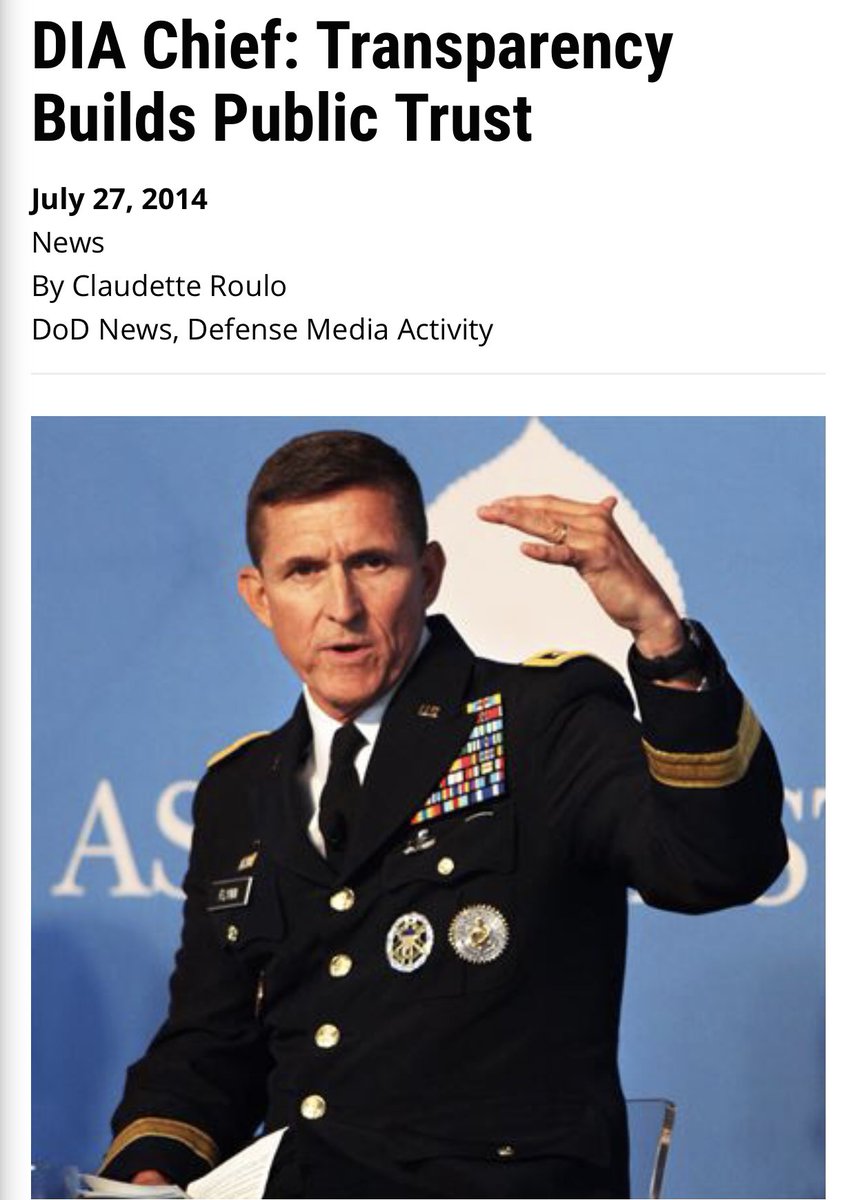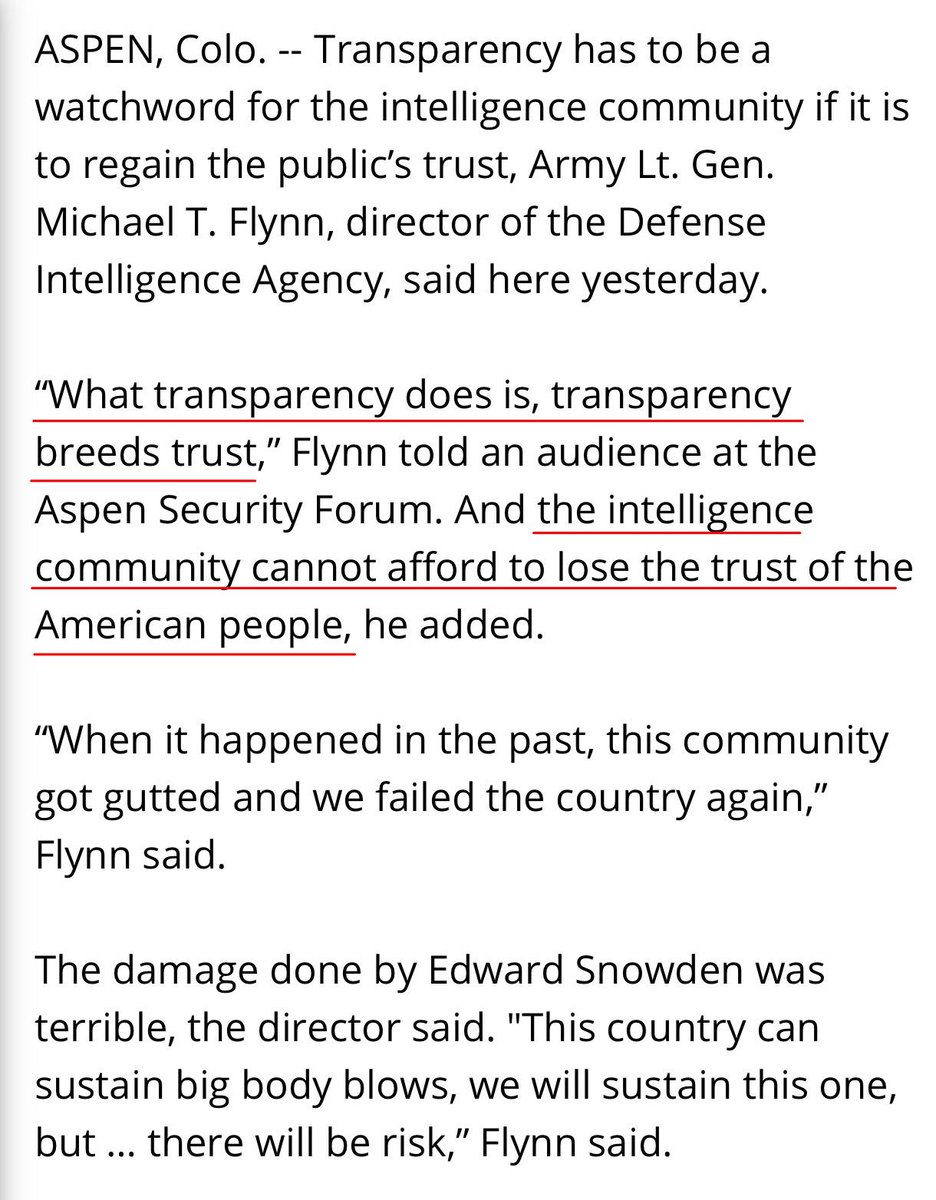 DIA Chief: Transparency Builds Public Trust Transparency has to be a watchword for the intelligence community if it is to regain the public's trust, Army Lt. Gen. Michael T. Flynn, director of the Defense Intelligence Agency. [10]
Oh if only Barack Obama had listened to General Flynn instead he did everything in his power to shut him up. Tick tock O. [10]
#CLEARFLYNNNOW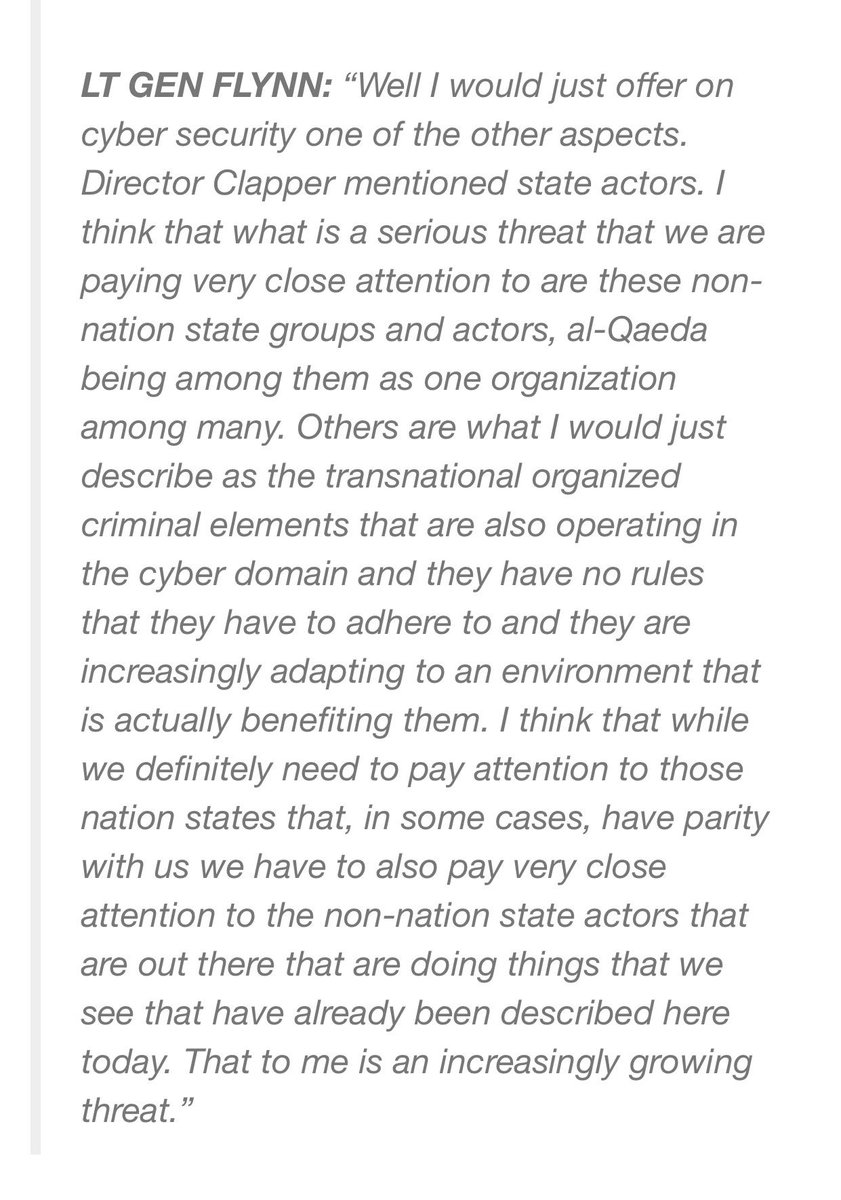 The career and accomplishments of General Flynn could easily takes days to cover but instead the triggered Left has chosen to ignore 33 years of service and zero in on a bogus charge from team Mueller? The same charge the FBI was too scared to use against the 150 State Department staff?
The same charge that Senate leaker Wolfe has been charged with three times? The same charge everyone in the FBI claimed didn't exist until magically Strzok found it? It's amazing what forged 302's can do isn't it?
#CLEARFLYNNNOW
There's only two scenarios with General Flynn he fell on the sword to expose all the corruption (which he did) or he tapped out of the #witchhunt because he didn't have the millions Manafort does to fight (who's in jail btw).
Either way you sickos on the Left make freaks like Avenatti a hero, the grease ball that stole money from baristas, terrified his wife, evades taxes, extorts clients and fakes bankruptcy BUT have the audacity to call Flynn a traitor?! GTFO
America could give two shits if General Flynn "miss-lead" douche bag Strzok, he's a legend who served this country for 33 years and has shown nothing but class and patriotism. Mueller has nothing, if Flynn is sentenced tomorrow he should be pardoned two minutes later.
This picture says everything.
#CLEARFLYNNNOW

Please consider pitching in anything you can to help General Flynn, no matter how small the amount if everyone that voted for President Donald Trump gave $1 we could pay off those bills and throw General Flynn one hell of a freedom party.
#ClearFlynnNow 🇺🇸❤️
References: