Scott Schools provided all evidence to Horowitz re: Clinton Email he's also deeply tied to some real jerks.
Attorney General Jeff Sessions Announces Bradley Weinsheimer to Replace Departing Associate Deputy Attorney General Scott Schools Today, Attorney General Jeff Sessions announced that he will be appointing Bradley Weinsheimer as Acting Associate Deputy Attorney General for the U.S. Department of Justice. [1]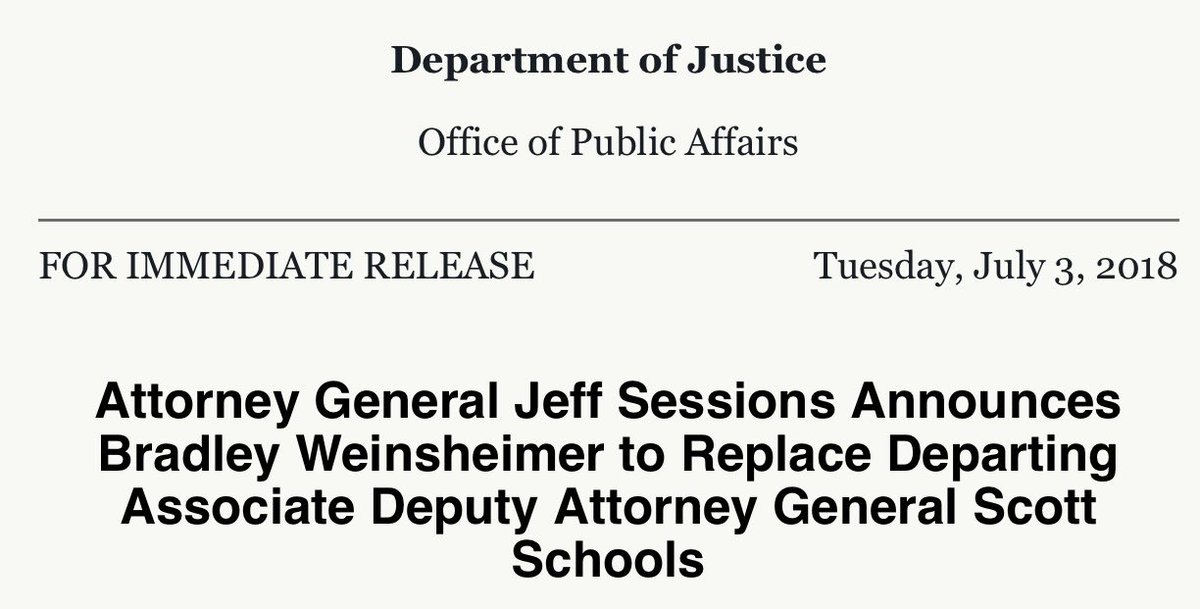 This is a pretty big deal actually.
March 2, 2017 very strange day. Sessions has interview prep could've been for Tucker Carlson show? 5:15-6:15pm meets with Schools and company to discuss recusal issues, either before or after he has press conference announcing recusal but that isn't on his schedule? #WhatHappened
References: